Don't let Andorra's size fool you; this tiny principality between France and Spain may be one of the smallest in Europe but it's definitely worth a visit. Nestled in the Pyrenees mountains and boasting beautiful landscapes further than the eye can see, every season in Andorra offers new activities and adventures. What's more, it's only a few hours from Barcelona by bus, train or car, making Andorra a great day or weekend trip option.
Although Andorra is widely known for its ski resorts, spring and summer are a wonderful time to visit the area as Andorra changes from its wonderful winter coat of snow to reveal its amazing, dark-green scenery. Its rich forestry is perfect to explore on foot, bike or horse. If you prefer to stay inside or need a break from the fantastic views of the Pyrenees, Andorra has over 1,000 shops and stores, many of them duty free or with incredibly low taxes.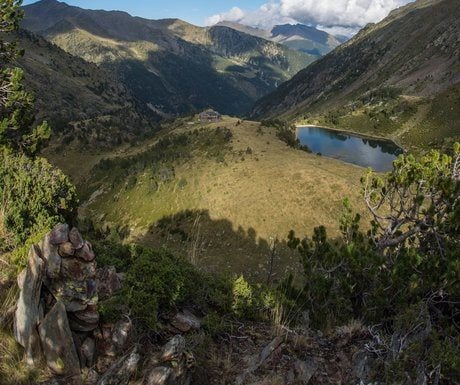 1. Outdoor activities
Whether you like skiing, hiking, fishing, or bike riding, Andorra has something for everyone who appreciates all that nature has to offer.
January to March is the prime time to ski in Andorra, with winter sports lovers benefiting from both the snow and the sun. There are several ski resorts in Andorra, including the biggest in the Pyrenees: Grandvalira. With 210km of pistes, and seven different sections, this resort offers visitors an extensive range of options where both beginners and seasonal skiers will be more than satisfied. Here you can also try mushing (husky rides) and snow tubing. If you're a boarder, you can test out the amazing snow park.
Towards the end of spring and beginning of summer, visitors see equally striking scenery, ideal for keen walkers, hikers and riders to discover the country by foot, bike or horse. You can even try out your skills cycling through the very paths used on the Tour de France.
The variety of outdoors activities in Andorra make it possible to escape into nature's tranquillity with serene routes in its natural parks, whilst those wanting a more fast-paced adventure can also have a great time. Quad-bikes and other off-road bikes are also on offer for those who've missed the thrill of skiing and snowboarding down the mountains in winter.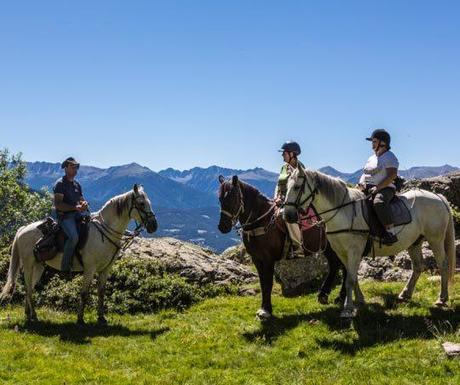 2. Shopping
Shopping in any of Andorra's over 1,000 stores is made cheaper with its tax haven status. Taxes are around 4.5% and many of the shops are duty free. This makes it a great destination to purchase some of Europe's high-quality brands at a much lower price.
Andorra la Vella, the capital, has a large variety of designer and top brands in its shopping centre. Spend the afternoon in the Grans Magatzems Pyrenees shopping centre and return to Barcelona with a brand new wardrobe. Be careful to look through the customs regulations to avoid any issues with your new purchases.
3. Dining
Andorra is surrounded by France and Spain, and this influence on its cuisine gives it a unique advantage of combining its closest food experts with its own unique flavor. Many of the top restaurants in Andorra are high quality eateries with a flair for fancy presentation and top class cuisine.
Borda Vella is rated the number one restaurant in all of Andorra by Tripadvisor. Located in Encamp near the Parc del Prat Gran, this restaurant offers traditional and international cuisine in a venue with the ambience typical of old Andorran homes. Owner, Jordi Guim, guarantees a unique gastronomic experience combined with personalized attention.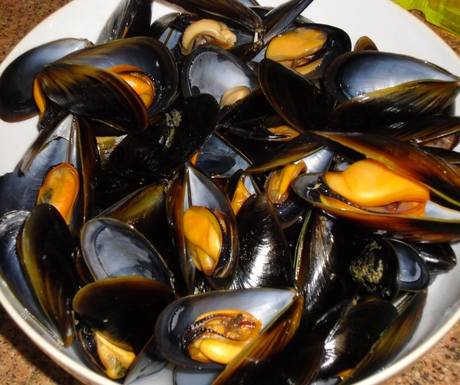 Versailles serves guests classical French cuisine in the centre of Andorra. It's an established favourite in for both locals and visitors, who return time and time again thanks to the friendly staff, terrace ambiance and exquisite dishes.
Restaurante El Crosto provides a Mediterranean and Spanish fusion of food that is absolutely delicious. Like the country, this restaurant is a tiny hidden gem tucked away in one of Andorra de la Vella's historic buildings and is not particularly well known to tourists. There are seven tables and a max capacity of 25 people so expect a very attentive service and welcoming waiters. They will take care of your every need but get there early or try to book in advance as the size of this gem makes it very exclusive.
4. Relaxation
Andorra is a serene place to unwind in the middle of nature's beauty. Wellness centres and spas are sprinkled all throughout this gorgeous principality making it a great place for some R&R.
Thermal spas with whirlpools, waterfalls and water features are ideal for those looking to relax and enjoy the tranquillity of outdoors but the luxury and leisure of indoors.
One of Europe's largest spas, Caldea combines all of the pleasures of relaxation, fitness and wellness retreats all under one roof. Located in the Escaldes-Engordany area, the facility is 18 floors of ultimate pampering with pools, hot springs and massages. Visitors are able to personally design their packages with professionals so that they can have the maximum benefit and enjoyment of the wide variety of therapies and facilities available.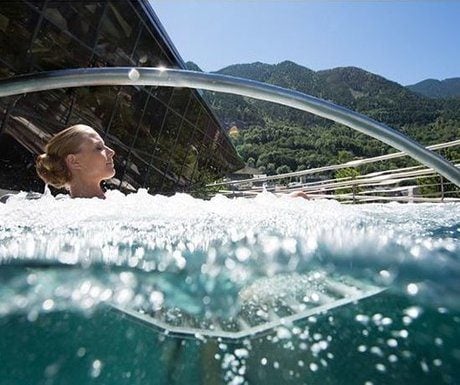 Anyos Park has a spa with massage areas, waterfalls, pools and tennis courts. Many of the spa areas are outside or surrounded by glass windows which provide beautiful views of La Massana, where the spa is located.
5. Culture
The diverse cultural and heritage of Andorra means there are a variety of museums for every taste. This gives tourists a unique opportunity to get an insight into the country's traditions, heritage and culture. From the electrical museums to the many art galleries, the diversity of culture in Andorra provides enough entertainment to fill up your visit. With 18 museum options, it may be difficult to decide where to go.
Casa Cristo Ethnographic museum, located in Encamp, offers a 30 minute guided tour of a humble 19th century Andorran home that shows the struggles of people in times past.
A mini museum for a mini country, the Nikolai Syadristy Miniature Museum is located in the Ordino village and showcases the microscopic work of Nicolai Siadristy. The famous Ukrainian artist is considered the best in his field, each of his works must be viewed under a microscope or magnifying glass.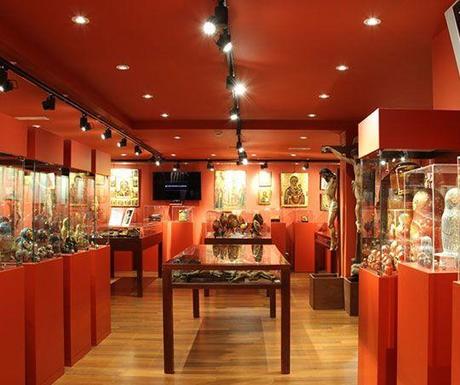 If you want to sample the cultural museum experience and save some money doing it, consider buying a museum passport. It's easy to experience and handpick museums that are of personal interest by purchasing the PassMuseu, a Muesum Pass, which can be bought from Andorra's tourist information centre. The pass costs 2,50€ and enables visitors to enjoy a 50% discount on a choice of 3 out of 17 museums. This allows visitors to enjoy several places at a reasonable rate, enabling visitors to experience the vast array of culture in Andorra.
Sandra Roig is Marketing Director at Apartment Barcelona.
If you would like to be a guest blogger on A Luxury Travel Blog in order to raise your profile, please contact us.