For the first-time visitor, Turkey is full of surprises. This bridge between the East and West is as fascinating as it is mesmerising, but at the same time it can also be a little daunting if you've never been before. Hiring a guide is one option but if you're the sort of person who prefers to explore on your own and doesn't particularly want to draw attention to yourself by carrying around a guidebook, then take a look at the free Unlock Turkey app from Garanti, Turkey's second largest private bank, which is available on both iOS and Android.
In case you need any incentive whatsoever to give it a try, I'll highlight the first main draw: 300 minutes of free WiFi.  Yes, that's right… by simply downloading this free app, you'll have 5 hours' worth of free internet access when you are in Turkey. I'd say that in itself is a no brainer. But the app goes further than that and actually includes some genuinely useful content. As well as providing the user with offline guides, the app will identify places worth visiting based on your location, categorised by various criteria such as 'Food & Drink', 'History & Culture', 'Shopping', 'Outdoor', 'Family' and 'Entertainment'.
The content is unique to the app and includes special routes, local recommendations and more, making it the perfect mobile companion for your next trip to Turkey, whether you're interested in the Blue Mosque in Istanbul, or bustling bars in Bodrum. With the app, you have everything you need to effectively plan your time in the country and, what's more, it can all fit comfortably in your pocket.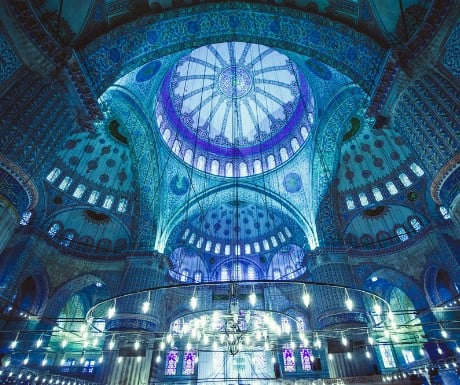 So what's a bank got to do with an app that is essentially a guide for tourists, I hear you ask. Well, this is where Garanti have been rather clever. In addition to showing  you the distance to ATMs from various key locations, they'll also give you a bonus 100 minutes of free WiFi whenever you withdraw cash from a Garanti ATM. Pretty clever, eh?
Other features of the app include the ability to make your own lists, a currency converter, special offers and other useful information such as visas, car hire, cultural tips and more. So, if you're heading for Turkey any time soon, download the app today, for iOS or Android, and start enjoying the 300 minutes of free WiFi the moment you arrive.
Downloading it prior to your visit is a good idea since, if you wish to take advantage of certain features such as the offers section, or to set up your WiFi username and password, the app will want to validate your phone number. By doing this before you travel, you can avoid costly roaming charges, not to mention make the most of your time in Turkey.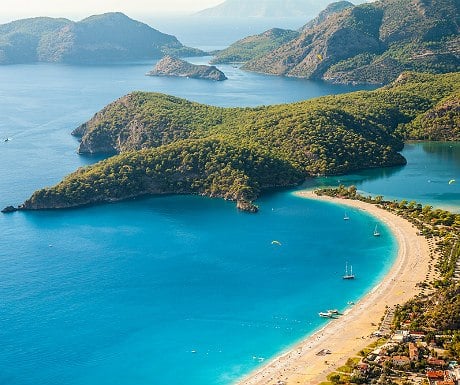 Images #1, #3, #4, #5 and #6: Shutterstock
Disclosure: This post is sponsored by Garanti.