Is there any reason that any of us should feel guilty about enjoying life? Isn't that the whole point of taking a holiday; to do something different, something special and memorable, to give us a break from the stress of routine life and to make us feel truly alive once again.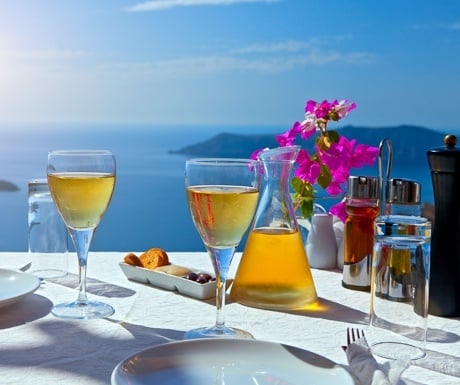 Taking a holiday is now a firmly established tradition in the UK with many choosing foreign travel for at least one of their breaks each year. This trend has been encouraged by the fall in the relative price of foreign travel especially when the air costs are offset by cheap living costs once in-country.
The UK case is certainly not universal. In many countries holiday entitlement is still very much in its infancy with public holidays based only around festivals – the traditional times of year when hard-working farmers managed to get a break from their annual chores. In others it is seen as an extravagance with a poor view taken of those who choose to take time off.
A typical Brit now gets 4 weeks annual leave plus weekends and the 8 bank holidays each year. Most prefer to take several short breaks throughout the year rather than a full month in one go – but much depends upon work-place rules, family and pastimes. Winter can be a time for skiing or foreign sun – whereas summer options are wider and these holiday plans often take up the lion's share of leave entitlement.
The benefits of taking breaks from work are intangible. A tan is nice, but no justification for disrupting the workplace. The real reason that holidays are acceptable is that the change of scene and pace has a major impact on our ability to focus and, for those for whom this is relevant, gets the creative juices flowing again. Employers may not like covering for you when you are away – but do now realise that unless you do get away they will lose even more from their investment in the long term.
When planning your holiday you therefore need to make sure that your pleasure leads the way. The special moments are what will make your trip memorable, so start with them and then find services to match – never the other way around. Not only will this ensure satisfaction but it will make this essential part of travel more enjoyable and therefore more likely to be complete and successful.
The exact choice of pleasures is up to you. Try something new or stick to tried and tested options – whatever you are most comfortable with. Plan these for their own sake without trade-offs (pampering only as a reward for a physical activity) otherwise you will be building your own guilt into the program.
Search tools are a great way to get inspiration for whatever pleasures you do enjoy. Try searching for these singly and then in combinations to see what ideas get thrown out. This blog features writers from around the world and covers a wide range of travel-related interests so check out the Search box (top right of each page) and explore suggestions, which may then trigger other desires in your subconscious.
There are plenty of websites that will search flight and/or hotels for you to put a framework around your dream. You can check out their special offers but these are likely to come with strings attached. Better that you spend this time looking for ways to make your holiday experience more convenient. Pre-booked transfers are a godsend at the end of a long-haul flight especially if you have jumped several times zones, or if the flights arrive out of regular hours.
Never forget to take out comprehensive travel insurance for peace of mind at all stages of the trip. The most important section is the medical repatriation one. Check that this covers all activities that you are planning to take in and is generous in its limits. Such things cost the earth, and if the worst case does happen you won't be wanting any additional grief.
The images attached to this piece only hint at the possibilities. Get exploring now, and work on the principle that taking a holiday is not something to feel guilty about but something to be controlled, and milked for all that it is worth.
Ian Ford is Operations Manager at Photo Tours Abroad.
If you would like to be a guest blogger on A Luxury Travel Blog in order to raise your profile, please contact us.