Bermuda is the ultimate island escape. The pink sand beaches and crystalline waters have to be seen to be believed, and you'll soon find yourself basking in the luxury lifestyle and the endless sun. But your holiday snaps won't just be of blue skies and cobalt seas, for Bermuda is embedded with historical intrigue and secret spots, magical hideaways and underground worlds. We've taken the time to find the island's most photogenic spots of all – and we suggest you add all five to your itinerary, without delay.
Grape Bay
It's the myriad shades of blue at Grape Bay that will really have you mesmerised. From the calming blue of the sky to the deep greeny-blue of the ocean, Grape Bay is truly a soul soother. It's listed here as one of the island's most photogenic spots, but in reality we think you'll have trouble capturing the depth of those azure shades on camera. Still, it's worth a try.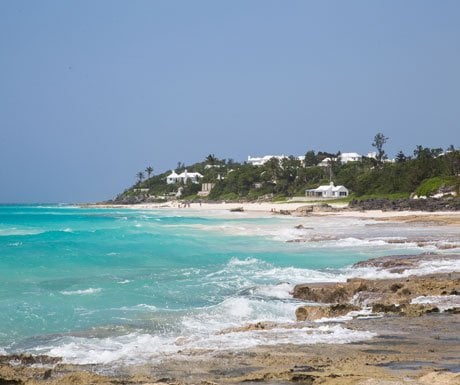 The Railway Trail
If you thought Bermuda was all blue skies and golden shores, think again. A train used to run from one end of the island to the other, and in the place of the old railway is a beautiful tunnel of trees and lush plant life. We recommend a lazy wander through the flowers and green arches: it's a photo opportunity a minute. And when you're not snapping away, you can walk, run or cycle along this wonderful alternative route.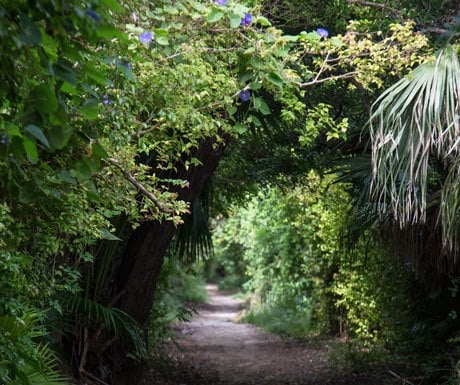 St. George's
If there were a prize for the most Instagrammable spot on the island, St. George's would win it hands down. If you're looking for symmetrical, pastel-coloured prints that definitely don't need a filter, look no further. In essence, St. George's, Bermuda's original capital, is a UNESCO World Heritage Site and a cultural mecca that can't be missed. Make sure you capture it.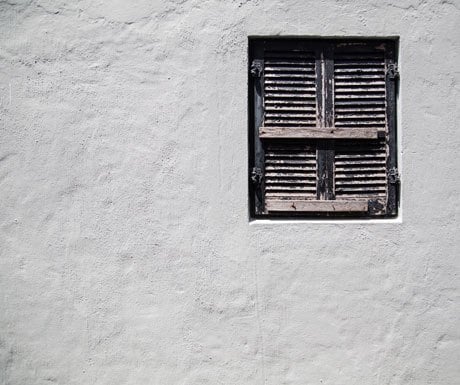 Rosewood Tucker's Point
If you're looking for a place to stay where you can capture stunning panoramas without having to stray too far from the hotel, you've come to the right place. Rosewood Tucker's Point Beach Club is host to Bermuda's largest private beach, and if you need a break from saltwater, look no further than the two freshwater pools. Whilst here, you'll be treated to blissful views from dawn 'til dusk, only taking a break from sunbathing and swimming to dine at the seasonal open-air restaurant Sur Mer. This elegant spot overlooks the picturesque South Shore and the Atlantic Ocean, its shaded pergola perched above a pink sand beach. We think you can be forgiven for a sneaky snap above the dining table.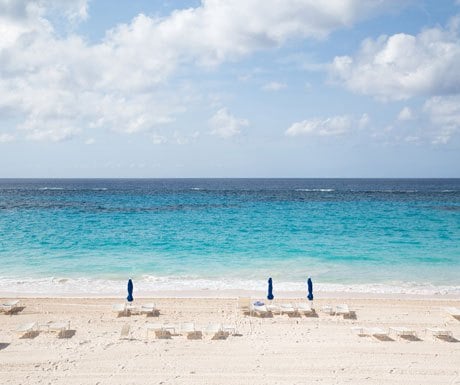 The Crystal Caves
For an island famed for its sea and sun, it's ironic that possibly Bermuda's most photogenic location is underground. Just over one hundred years ago two boys playing cricket happened upon these 30 million-year-old caves, and the sense of amazement they must have felt that day is experienced time and again by visitors to this natural wonder. Fortunately, these days we know to come well-armed with cameras to capture these breath-taking subterranean sights. Expect crystal-clear blue lakes, chandelier clusters, stalactites and soda straws, all lit by stunning soft-white lighting.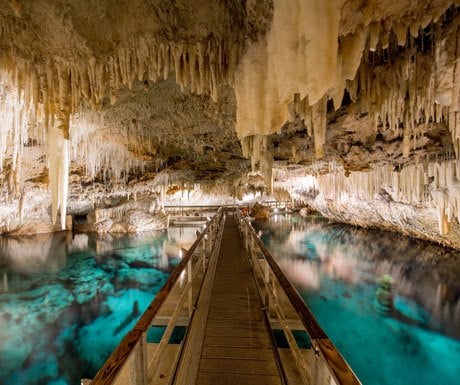 Tom Marchant is Co-founder of Black Tomato.
If you would like to be a guest blogger on A Luxury Travel Blog in order to raise your profile, please contact us.