Why Shady Owl Sunglasses could be the next big thing in sustainable fashion
Travelers are now being offered a positive alternative choice when shopping for sunglasses thanks to a family-run Florida company with unique designs and a heart to donate proceeds from every sale to supporting owl rehabilitation.
Let's face it, sunglasses are fashionable and practical. They're an essential part of our travel uniform and, for anyone blessed to live in sunnier locations, a part of your daily lives. Most of us consider the style, price and brand when choosing our sunglasses, but rarely think of where they come from or the materials from which they are made.
Handcrafted wooden sunglasses
Many of the sunglasses we buy today are mass produced in the same factories, and created from non-recyclable plastics. However,
Shady Owl Sunglasses
are different. Made from handcrafted, quality wood, Shady Owl Sunglasses still offer the same polarized lenses and eye protection as other glasses, but give the consumer another choice and a great alternative style to the mainstream glasses. Take 'The Original', for example, a statement pair with 400 UV protection.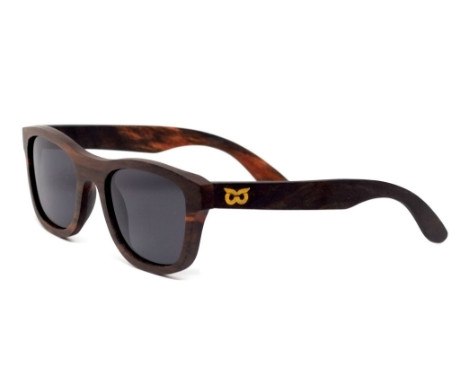 Each pair in the range has flexible hinges to help fit different head sizes, are lightweight and more comfortable to wear; what's more, they're better for the environment. Even the case that comes with each pair of sunglasses is made from recycled paper.
A family business with a great cause
Shady Owl was founded by Gabriel Reed and his family, who all work on the business which, at the heart of its stylish product range, has a socially conscious and charitable side. As the name suggests, Shady Owl is committed to owl rehabilitation and pledges to donate $5 from the sale of every pair of sunglasses to the cause. Ever since the Harry Potter books and movies, the craze for owning owls as pets has spiralled. With it came a significantly high number of these birds being abandoned by owners who couldn't take care of them, or who simply lost interest when the craze died off.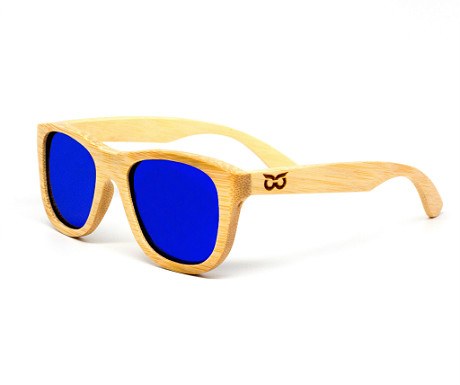 Now, by buying a pair of Shady Owl Sunglasses, travellers are helping these animals in sanctuaries around the world receive support in returning to their natural habitats – something which Reed says "comes from our nature loving lifestyle as well as our awareness of the environment."
Sunglass styles for everyone
So why should you buy a pair of Shady Owls? Aside from making the positive impact on owl rehabilitation, these are stylish sunglasses in their own right.
There are six styles currently on offer – three each for men and women, retailing at between $65 and $95 a pair, with free shipping on domestic US orders. All have polarized lenses, and each has a particular market in mind. From The Angler, which floats on water and is perfect for days on the boat or by the water, to The Sophisticate, made of maple and walnut and aimed at the professional lady. Shady Owl Sunglasses should be one of the hottest new travel eyewear trends, so get in early and stay ahead of the crowd. The company stands for a great cause, and have created fashion that is both attractive and sustainable.
Disclosure: This post is sponsored by Shady Owl Sunglasses.
Did you enjoy this article?
Receive similar content direct to your inbox.