If anything is synonymous with luxury and glamour, it is a cruise. Seeing the most beautiful places on Earth while being wined and dined in a floating hotel is heavenly. Unsurprising then that a cruise features on so many of our holiday wish lists. But along with their obvious charms, cruises often come with reservations and stereotypes attached.
Will the atmosphere be horribly formal? Do I really have to adopt evening dress? And although floating into the sunset on a golden retirement holiday sounds appealing, what if I want to go when I'm younger, or take the kids with me?
These worries are understandable, but don't be put off.
For me, the turquoise waters, drifting icebergs and vast glaciers of the Inside Passage are sights so sublime that everyone should see them. So read on to put those fears to bed and finally book that Alaska cruise.
Because the truth is, a cruise might not be what you expected at all…
The Gilded Age
Time to rethink the stereotype that a cruise must wait until you're retired. Couples of all ages and even families with children are warmly welcomed. The atmosphere on board, although respecting privacy, invites community. Cruise lines like Celebrity offer great packages for families, and Holland America Line has youth and teen activities specifically designed for younger guests. You'll find there is plenty on board and off to create a wonderful holiday for all ages.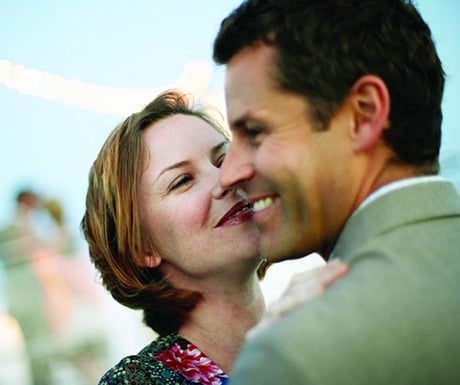 A formal affair
The atmosphere on board most cruises will almost certainly be more relaxed than you were expecting. In fact, it is anything but stuffy. During the day the dress code is always casual, and you're welcome to wear your swimsuit by the pool or wander in your shorts on the deck (weather permitting!) It isn't until the evening that formal rules may apply. Even then, you'll have a choice of places to dine or relax that suit your style.
The question of dress
One of the biggest worries for cruise-goers is what to wear. Some leap at the chance to dress to impress, but others are daunted by the thought of donning a tuxedo or evening gown on their holiday. On a seven day cruise it is typical to have three casual, two informal and two formal evenings, meaning there's an evening to suit everybody's style whilst keeping the glad rags for special occasions.
There is a difference between casual and informal; whilst casual invites jeans and t-shirts, informal requires sport jackets for men and casual dresses or trousers for women. On formal evenings, gents can suit up and ladies can dazzle in their best dress if they wish. However, Alaska cruises tend to be a little more relaxed than their Caribbean counterparts, so what you'd usually wear for a special meal out is fine.
Pack like a pro
Packing is always a daunting task as you battle thoughts of unpredictable weather and the urge to pack more "just in case", but often cruise lines publish a comprehensive packing guide to ensure you travel economically. In general, sportswear such as athletic shorts is often recommended, appropriate for both the indoor fitness centre and the pool area, whilst cover-ups over swimming costumes are essential if venturing away from the pool. Casual clothes such as jeans, shorts, skirts and t-shirts are always a good option for day wear and for venturing off the boat into town, whilst for evenings you should be prepared for both informal and formal occasions (suits, dresses etc.)
If you're sure to encounter particularly challenging climates, the cruise line will issue specific clothing guidelines. For example Holland America Line, a company experienced in travel to Alaska, recommends you bring clothes that can be layered to suit the more wet and windier climate along with the warmer and dry days. They recommend waterproofs, hats and gloves, warm layers and sturdy walking boots, along with suitable formal evening wear and casual wear.
Essential extras
Aside from your wardrobe, do pack some essentials for the day time. We recommend a pair of binoculars, sunscreen, books, camera and an extra (big) memory card! Conveniently, cruise ships provide charging points and accessible WIFI so tablets and laptops are welcome.
Dining in style
Cruise ships have multiple dining spaces on board ensuring an atmosphere that will make you feel in total comfort whatever your mood. There is usually a main dining room which is the most formal and requires the smartest attire in the evenings. Alternative options such as grills will be more relaxed, while pool-side bars provide the most informal dining options – usually with delicious cocktails too. Some cruises allow casual dining in their alternative restaurants even on formal evenings, or if you really want to kick back, room service is always an option.
Awesome activities
Fears of cabin fever can be put to bed. The on-board preforming arts, live musicians and bands, cinemas, theatres and circus shows will certainly keep everyone entertained. Cruise activities can include table tennis, swimming, pool volley ball, basketball, yoga and boot camp to name but a few. Indoor activities range from trivia contests to interactive video games to casinos. Dance lessons, art classes, spas and Jacuzzis can help you unwind.
Weathering the storm
If you're concerned your down jacket isn't Arctic ready, relax. Summer in Alaska isn't as cold as people think. Certainly pack warm layers and jackets for windy days on deck or excursions on land, but as the weather can be similar to the UK summer, pack some lighter layers similar to your British summer weekend.
The Alaska cruise season runs from May to September. The warmest months are in June, July and August where weather is typically 15-20°c. It can sometimes be rainy so bring waterproofs in case, and have a hat and gloves for crisp days.
When to weigh anchor
If you are desperate to see wildlife in Alaska, plan your cruise in the summer months as you will have a better chance of seeing whales, bears and eagles on your excursions. May and September cruises are cheaper and you will enjoy fewer crowds, but may have colder weather. Choosing the best time for the weather can be tricky as even in summer, the weather can vary. Sometimes cooler temperatures in Alaska are unavoidable so embrace and enjoy them!
All aboard!
In putting the common misconceptions of a cruise holiday to one side, the full potential of this luxury escape can be realised. A cruise offers something for everybody, making it suitable for parents, grandparents, children, thrill seekers and chillers. You can maintain independence on board but with the convenience of having supper cooked for you and entertainment provided – not to mention excursions in the most stunning, far-flung locations. What's not to love?
Kathryn Munro is Managing Director at Canadian Affair.
If you would like to be a guest blogger on A Luxury Travel Blog in order to raise your profile, please contact us.