Having returned recently from the Far North of India, we are reminded of its incredible beauty and all the reasons why its worth making the journey to this more remote part of India. With clear blue skies, snow-capped mountain peaks and beautiful countryside – India's Far North is a photographer's paradise. Already loved by trekkers and walkers who travel to the region to explore its mountain paths and ranges, the Far North also has plenty of drawcards that give it wider appeal to travellers. From its cooler climate that provides a respite from the heat of other parts of India; to the sparse population and serenity that stand in contrast to hustle and bustle of the rest of the country; and a wonderful range of accommodation – a journey to the Far North is sure to reward all those who make the trip.
Here are five images that show you why this magical destination should be included in your India travel plans.
1. Stunning scenery
Wake each day to breathtaking views of the snow-tipped mountains, flower-filled valleys and clear blue skies of India's Himalayas. You don't have to hike them to appreciate their power and their beauty. Those that like to pull on the boots will find a great range of walks and treks that will take you into the heart of these mountains and the remote villages you meet along the way.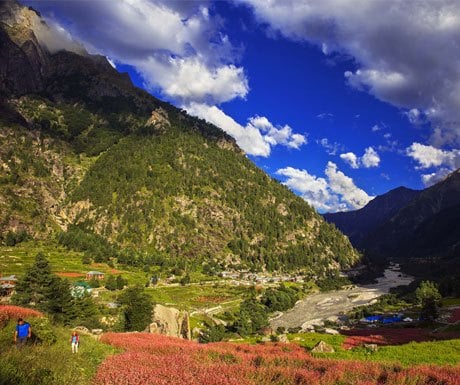 2. Authentic local festivals
It's here in the Far North where much of India's Tibetan Buddhist population lives. With their own culture and religious practise, a visit to the region can give you the opportunity to witness and share some of their unique festivals and celebrations.
3. Unique wildlife
Many go to India in search of the illusive tiger – but in the Far North one unique beast you can encounter is the double-humped camel! Found near Leh, you can ride and pat these rather special animals here. A double-humped camel is a great point of conversation for when you return from your trip.
4. Monasteries
Among the mountains you can see and visit some magnificent Buddhist monasteries. At certain times of the day you can also hear the monks chanting their prayers and quietly witness these powerful daily meditations.
5. Different ethnic groups and tribes
In these remote areas you'll come across a range of different ethnic groups and tribes that call these hills home. See a side of India that's not what you had imagined.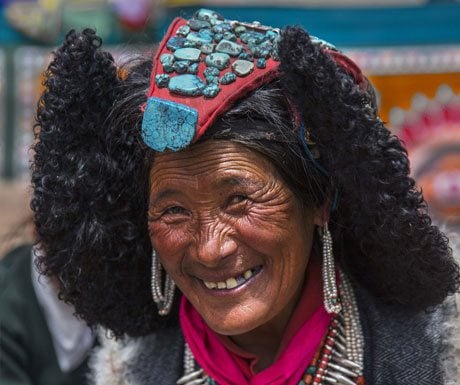 Lincoln Harris is Founder at India Unbound.
If you would like to be a guest blogger on A Luxury Travel Blog in order to raise your profile, please contact us.