Not exactly known as being a bustling or a beautiful city, the spirit of luxury Malawi lies in the thriving and incredibly fun ex-pat community. Regular events are organized: beer festivals, pub quiz nights, 5 and 10K races and even polo matches. People who call the capital home are friendly and likely to share their local expertise with you.  Most traditional Malawian meals consist of beans and nsima (the maize-based, white, tasteless staple.)
If you need a break from these sorts of meals and would like a Western meal to satisfy your craving, here are some locations are good places to start your social and culinary search.
Kumbali Village – Sunday brunch only
Located just outside downtown, a quick 15-minute drive through the village will pop you in the heart of Kumbali Cultural Center.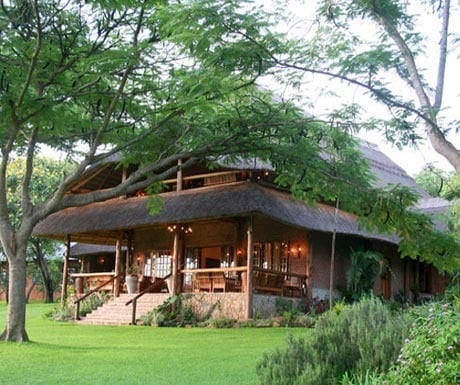 You can stay overnight, join the volleyball league, shop in the weekend market or run on their wooded trails. This is THE spot for Sunday brunch, you wouldn't want to miss the Shashuka scramble!
Mama Mia – Lunch/dinner
The best Italian food, hands down, in Malawi. Not the cheapest option in town, it will still easily fit in most traveler budgets.
With fabulous pizza and pasta dishes, this upscale spot doesn't cater to the local crowd at all. But don't feel too guilty, the thin crust and real cheese are heaven.
Lark Café – Breakfast/lunch
This beautiful little outdoor spot is hidden in area 10. Again, ex-pat prices prevail but if you want a real cappuccino and pastry – this is the spot.
It's hard not to fall in love with a healthy menu, generous portions and paisley prints.
4 Seasons – Ama Café, Buchanan's, Katmand00 – Breakfast/lunch
This sunny green complex offers a few dining options that cater to many travelers of all shapes and sizes. However, the DO NOT miss event is jazz night.
If you are in town on a Sunday evening arrive around 6 pm, bring a blanket to sit on and take in the scene. All the who's who of Lilongwe attend jazz night – which isn't ever jazz music but simply live local music of all varieties. The venue also offers Friday night Karaoke once a week.
Land and Lakes Café – Lunch only
This safari company offers a few tables outside where you can have lunch in their courtyard.
Wonderful quesadillas, coffees, wraps and jacket potatoes await the hungry and healthy. This is THE spot to get your fresh fruit and veg.
Bon appetit!
Javier Luque is a Co-Founder and Director of Your African Safari.
If you would like to be a guest blogger on A Luxury Travel Blog in order to raise your profile, please contact us.