With a diverse array of natural riches; golden sand beaches, colourful temples, colonial heritage and diverse wildlife, South India has many fantastic experiences on offer. Its popularity as a destination is a blessing and a curse. Whilst visitors have contributed to the prosperity of local communities, the sights have become more congested and iconic places like Alleppey's backwaters the focus of concern from NGOs due to the environmental impact of tourism's expansion. It's more important than ever to be in 'the know' when visiting this destination and experience South India at its best – off the usual tourist trails and seeing the sights with a twist. Here's our top 5 experiences to do this:
Lotus Hermitage Houseboat
A brilliant alternative to the busy backwaters of southern Kerala, the lotus hermitage houseboat operates in the North near Nileshwar. The vessel itself is a converted rice barge, offering a very stylish, comfortable and authentic means to discover the surrounding tropical countryside. With two bedrooms on board, it's perfect for couples or families and the top deck dining area is stunning; whilst you're tucking into delicious local food, villages, small Hindu temples, markets and paddy fields float by.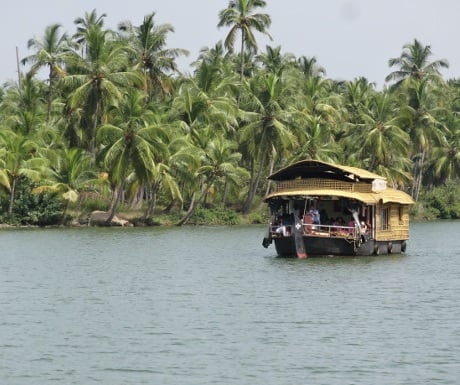 Relax on the beach at Nileshwar
The wide stretching, largely empty, golden sand beaches of Nileshwar are a beach-lover's paradise. The waters are good for swimming and stunning sunsets make for the perfect place for a toast to the end of a day's exploring nearby villages and countryside. There are two lovely hotel options, a stone-throwaway from the beach itself: Neeleshwar Hermitage and Kanan Beach Resort.
Spot elephants on safari in Nagarhole
For animal lovers, Nagarhole National Park is home to an array of birds, deer and elephants. With a rich forest cover, hills, valleys and waterfalls, it has a diverse habitat and driving through the park is an experience in and of itself. There are also some tigers and leopards inside the park's boundaries too, although they are very tricky to spot.
Birding at Thattekad
A few hour's drive from Cochin and Munnar lies the Thattekad riverside bird sanctuary. You can stay at Hornbill Camp whilst visiting; a series of treehouse like accommodation surrounded by coconut plantations. There's great canoeing opportunities here along the Periyar River, and you can ride bikes through the countryside, relaxing at your own pace. An insider tip is to go on a birdwatching tour; Hornbill Camp offers top notch guides who'll be able to spot and identify all the birds you'll see on the walk.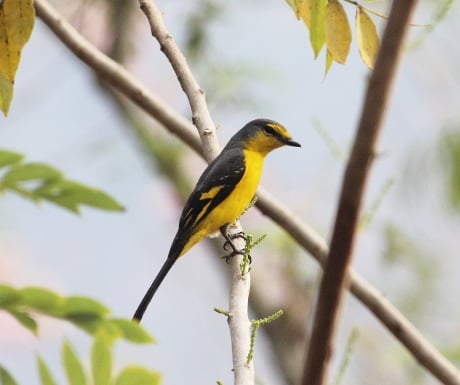 Tuk tuk tour of Cochin
Cochin is a popular town with travellers and is one of the oldest European settlements in India, settled by the Portuguese first, followed by the Dutch. A brilliant way to experience the city with a twist, getting away from some of the crowds, is to take a tuk tuk tour through the backstreets. Whizzing past the local characters, markets and beautiful architecture is a fantastic experience.
Sam Clark is CEO at Experience Travel Group.
If you would like to be a guest blogger on A Luxury Travel Blog in order to raise your profile, please contact us.