It's no secret these days that Burma is one of the friendliest and most unspoilt of all the countries in Southeast Asia. The plains of Bagan have become one of the most recognisable images in travel, and the charms of Shwedagon Pagoda and Inle Lake are well-known to adventurous travellers. But though tourists have cottoned on to Myanmar's plethora of attractions, there are still huge areas of the country that remain very little known to the average visitor. Burma holds rich rewards for those willing to venture off the beaten track, so read on to discover some of our favourite little-known gems across the region.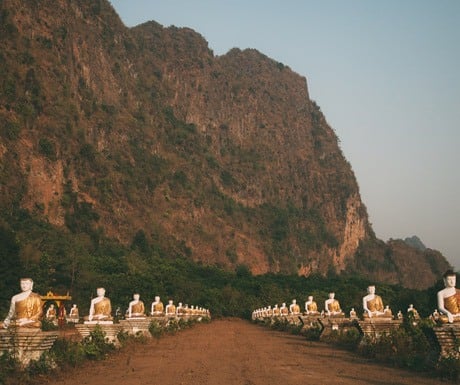 1. Hpa An
Located in the south of Burma, Hpa An is the capital of Kayin State and holds a multitude of attractions for travellers. Visit Kyauk Ka Lat, a pagoda balanced precariously on top of a bizarre rock formation in the centre of a man-made lake; climb to the top of Mount Zwe Kabin for spectacular views across the countryside; explore Sadan Cave and Kaw Gun Cave to discover Buddhist statues and pagodas; and wander through the surreal Lumbini Gardens, where hundreds of identical Buddha statues guard the mountain approach. Hpa An makes a great stop in between Golden Rock and Mawlamyine, where Kipling looked out over the Irrawaddy from "Old Moulmein Pagoda".
2. Loikaw
When the British arrived in Burma, Loikaw was the seat of the local Saopha, or "Sky Prince", who ruled the surrounding area from his palace. Today, it is a small town that hardly ever features on tourists' itineraries – but those who do take the trouble to visit it are rarely disappointed.
Loikaw's main attraction is Taung Kwe Pagoda, a complex of religious buildings built atop a jagged rock formation in the centre of town, accessed by a winding staircase. You can also visit the former palace of the Sky Prince, which is now a monastery, and trek through the surrounding hills – perhaps running into one of the Padaung ladies, who use brass rings to elongate their necks.
Loikaw lies in the north of Kayan State, close to the Shan State border, and makes a great addition to any itinerary that visits Inle Lake – which lies around six hours away by car.
3. Monywa
Located on the eastern bank of the Chindwin River, Monywa has one very prominent feature: the world's second-tallest Buddha statue. The Laykyun Setkyar, which clocks in at a whopping 130 metres (427 ft), was built between 1996 and 2008 and towers over the Bodhi Tataung Monastery, with a giant reclining Buddha at its feet. Visitors who enter the Buddha can view murals depicting stories from Buddhist myths, including some bizarre and rather gruesome representations of Buddhist hell.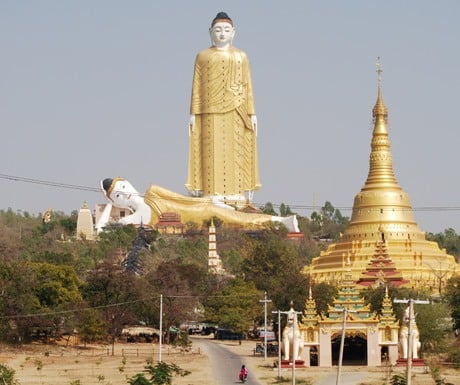 Monywa itself is a very pleasant place to stop on the way from Mandalay to Bagan (or vice versa), and is well worth exploring at your own pace for a glimpse of ordinary, day-to-day life in Burma. Be sure to stop at the Mohnyin Thambuddhei Paya, a Buddhist stupa resembling a more bright and sparkly version of Indonesia's Borobudur.
Alastair Donnelly is Director at InsideAsia Tours.
If you would like to be a guest blogger on A Luxury Travel Blog in order to raise your profile, please contact us.