By
Zach Smith
on Jan 18, 2017 in
Attractions
,
Belize
,
Caribbean
,
Central America
,
Costa Rica
,
Cuba
,
Going Out
,
Guatemala
,
Panama
,
Regions
Countries in Central America have their own slices of Caribbean paradise. Towns along the Caribbean Coast have strong connections with African culture that have lasted over many generations. On trips here you'll hear in the reggae and traditional drum music. Plan snorkeling and surfing trips while you're near the bright blue water. Bring an appetite, since the Caribbean also has especially tasty, spicy food.
Santiago de Cuba, Cuba
Santiago de Cuba has the largest Afro-Cuban population of anywhere in Cuba. Go to Santiago de Cuba to hear a type of music called trova, which was named after 19th-century traveling musicians called trovadores. See live performances at a venue called Casa de Trova. This is also an area where you can (with the appropriate guides) experience some parts of Santería culture, including ritualistic offerings.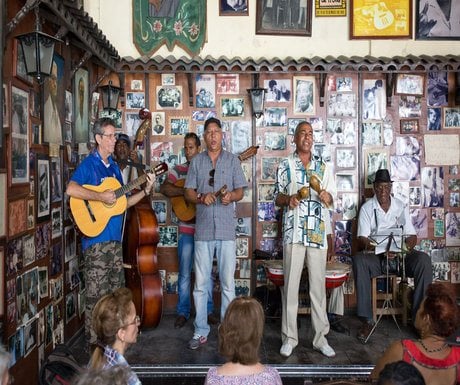 Caye Caulker, Belize
Belize has a cluster of islands and atolls of its shore, and one of the most distinctly Caribbean is called Caye Caulker. While you're on Caye Caulker you can revel in the laid back atmosphere at The Split — a channel between the two sides of the island where you can wade in clear, turquoise water. This area doesn't have a sandy beach, but the cement pier has become a popular hangout nevertheless.
Placencia Village, Belize
Beach volleyball is one of the most popular pastimes here. There's a convenient sidewalk that runs the length of the beach, and a lagoon where you can get a load of the local wildlife. Walk or take a golf cart around town, and get an escape from the everyday hustle and bustle of automobile traffic.
Tortuguero, Costa Rica
Tortuguero's National Park is a good place to see sea turtles hatching. This national park is one of the most important breeding grounds for green turtles.
Cruise through the canals in the protected wetlands for the chance to see crocodiles showing off their teeth on the banks of the river.
Puerto Viejo de Talamanca, Costa Rica
This former sleepy surfing village has developed a reputation as a party town. Go here to listen to reggae and soak up some hippy vibes. The beach offers one of Costa Rica's best (and most dangerous) point breaks, called Salsa Brava. Playa Cocles is another nearby beach with excellent surfing, and the nearby Gandoca-Manzanillo National Wildlife Refuge has huge tracts of tropical forests and protected wetlands.
Livingston, Guatemala
Livingston has its own particular brand of Caribbean culture called Garífuna. The Garífuna people From Livingston you can quickly get to the Río Dulce, which is a popular river in Guatemala for a boating tour. Eat lots of fresh seafood, coconut, and stop by a bar to listen to Garífuna punk rock.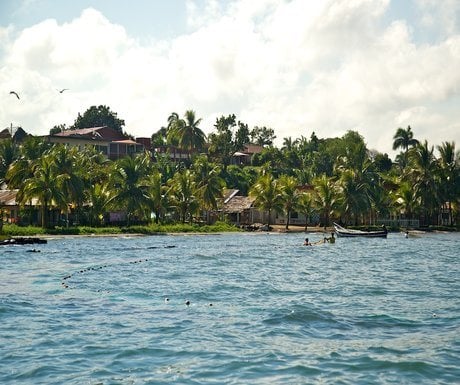 Bocas del Toro, Isla Colón, Panama
Bocas del Toro, which is typically shortened to just "Bocas," is an exciting town on Isla Colón. This town is known for its easygoing Caribbean vibes, and makes a great jumping-off point for seeing more of this unusual paradise. From here, you can easily find a water taxi to take you to other islands in the archipelago. Just beyond the town you can find protected reefs and white sand beaches.
Zach Smith is CEO of Anywhere.
If you would like to be a guest blogger on A Luxury Travel Blog in order to raise your profile, please contact us.