By
Mark Johnson
on Feb 23, 2017 in
Accommodation
,
Europe
,
Featured
,
Food and Drink
,
Going Out
,
Greece
,
Hotels
,
Regions
,
Resorts
,
Restaurants
,
Travel Miscellany
,
Western Europe
I have visited both the islands of Greece and the mainland on many occasions over the years, but this latest trip was in fact my first time on Crete, the largest of the Greek islands. I was also delighted to be travelling with my family (my wife, my son aged 9 and my daughter aged 7) as part of our vacation. A short flight from Gatwick saw us arrive at Heraklion airport mid-morning where we were greeted by Jesus – yes, I know, but our chauffeur really was called Jesus. He escorted us from the airport terminal to his luxury mini-van with its cool air conditioning and chilled water. The whole process was effortless and a quick transfer of around 45 minutes meant we were soon welcomed by staff at the Elounda Peninsula All Suite Hotel with a refreshing welcome drink.
Built on a peninsula just a few miles from the town of Elounda, the Elounda Peninsula All Suite Hotel enjoys beautiful views of the surrounding area and out across the sea. Our spacious suite was perfect for the family and had all the amenities you might need or expect for a comfortable stay. The suite was split on two levels with a lounge on the ground floor and master bedroom upstairs. Also on the ground floor was a decking area with loungers which led out to our own private pool – a real treat for the children. In the evening the lounge was converted for the children into their bedroom which still left us with the space of the master bedroom in which to relax.
The luxury doesn't stop when you leave the main hotel since the resort has its own private beach for the exclusive use of Elounda Peninsula guests, set around a stunning tranquil cove where the staff are constantly on hand to bring cold water, fresh fruit, cold compresses or anything else that takes your fancy.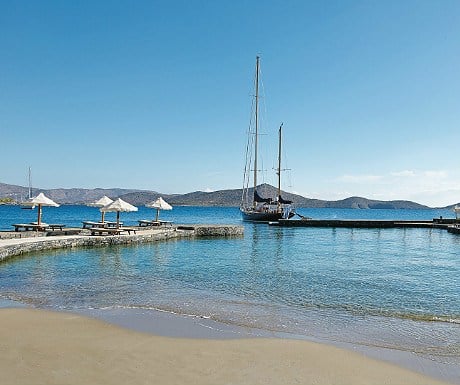 Most mornings after breakfast our children asked us to take them to the specifically designed kids' club which caters for all ages of children from toddlers to teens. The youngsters' play area kept them entertained with the slides and pool area and there was a comprehensive list of activities for the children every day varying from water fights to painting, tennis, beach games and volleyball. Our son particularly enjoyed the Arsenal Soccer School which hosts a camp for children from the age of 5 to 16. It helps children develop their playing abilities whatever their skill level and gives them a chance to improve both creatively and technically.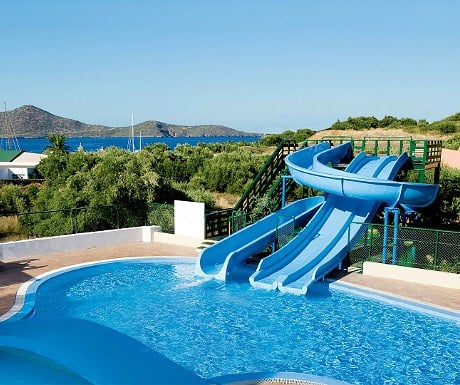 Lunchtime was normally spent around the beach bar located next to the main swimming pool which had a relaxed atmosphere with a classic menu of burgers, pasta, salads and children's options.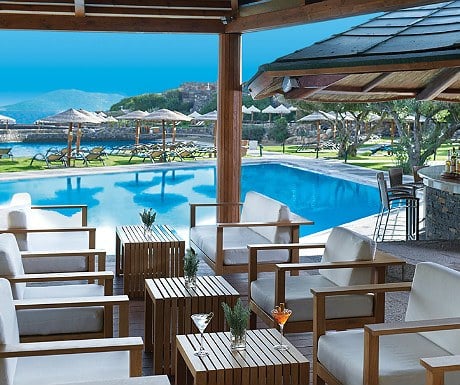 The hotel offers a vast array of activities catering for everything you might possibly want to do on holiday. There is a private 9-hole par 3 golf course which plays host to a golf academy with a PGA professional team. The pro shop can provide all the equipment you will need during your stay so you don't need to worry about bringing your own clubs with you.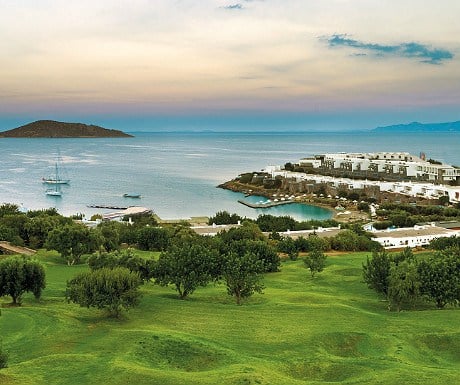 And, for those who prefer water-based activities, there are multiple boats for waterskiing and wakeboarding, with instructors available to teach beginners or help you improve your skills. Alongside this there are inflatables which can be towed, canoes, pedalos and jet bikes.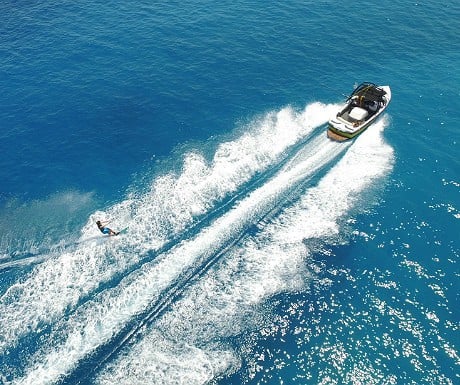 For those seeking something a little more sedate, a visit to the Six Senses spa is a must on any visit to the hotel; a winner of multiple awards, it overlooks the hotel complex so enjoys stunning views over the cove and across the bay. The spa offers a comprehensive range of treatments – there is even a specific wellness program specifically designed for children which combines yoga, meditation and educational workshops.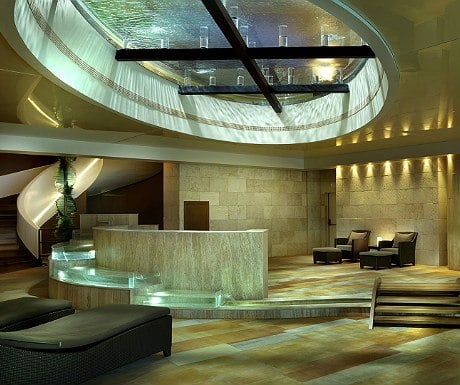 No account of the resort would be complete without mentioning the outstanding quality and variety of the restaurants. Don't miss the Cretan night – a traditional Cretan feast full of local flavours and delicacies accompanied by music and traditional dance in which guests can participate. Also worthy of a mention is the fish night at the Yacht Club, a beautiful open air restaurant overlooking the cove, where we enjoyed cold starters of marinated and smoked salmon, clams, sushi, swordfish and many other delicacies, followed by hot dishes of mussels, Mediterranean risotto, seafood pasta, prawns and octopus. Grilled delicacies of grouper, sea bream, scallops and lobster were a particular favourite.
The Greek degustation evening at the seaside Odysseus restaurant is also not to be missed, complete with live bazouki, Greek meze and a wide variety of speciality dishes.
For a special occasion, try the French gourmet cuisine at the Calypso & Wine Cellar Restaurant against a backdrop of amazing sea views. The restaurant has received multiple "Toque d'Or" awards, recognising it as one of the finest restaurants in Greece. The wine cellar hosts an impressive collections of wines from all regions of Greece, as well as an expansive collection of Old World and New World vintages.
The Aglio e Olio restaurant was a firm family favourite, serving splendid Italian cuisine al fresco under the grey-green leaves of an old olive grove next to the beach. It was precious moments like this, with all the family so admirably catered for, that made this hotel such a special family getaway. This, combined with the outstanding facilities at the Elounda Peninsula All Suite Hotel and the wonderfully attentive and welcoming staff, are the reasons why we are all looking forward to a return visit soon.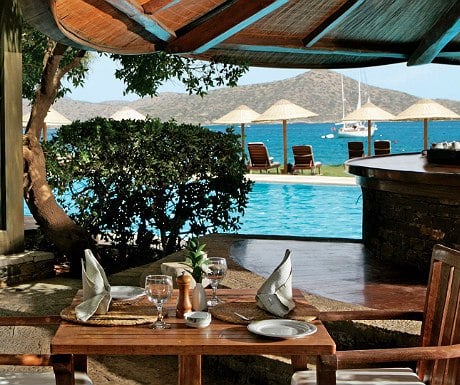 Sovereign is offering a seven night holiday to the five star Elounda Peninsula All Suite Hotel on a B&B basis from £8,399 per family of four – saving up to £1,500. The offer includes a free stay for one child, free access to the Kids Ark, and one complimentary a la carte meal exclusively for Sovereign guests. Also included are UK airport security fast passes and access to UK airport lounges (where available), private airport transfers and return international flights from London Gatwick with easyJet. Based on departures on 29th May 2017. Book the Elounda Peninsula All Suite Hotel via http://www.sovereign.com/hotel/111646
Disclosure: Our stay was courtesy of Sovereign and the Elounda Peninsula All Suite Hotel.