When the clock strikes 5 pm where do the trendiest of Joburgers head for their post-work drink fix? There's certainly no shortage of watering hole options in this city, but there are a select few bars which offer a space to unwind in real style. Read on to discover the best of the best luxury bars on offer.
1. Sin & Taxes
Get a taste of vintage luxury by stepping inside this speakeasy joint in Rosebank. You'll be led down a dark and dingy alleyway and shown to a nondescript door. Through that door lies a tiny bar with just a few intimate tables, and one very extensive cocktail menu. The cozy establishment is dark and dangerous (in that the cocktails are punchy), but it's easily Joburg's best speakeasy bar.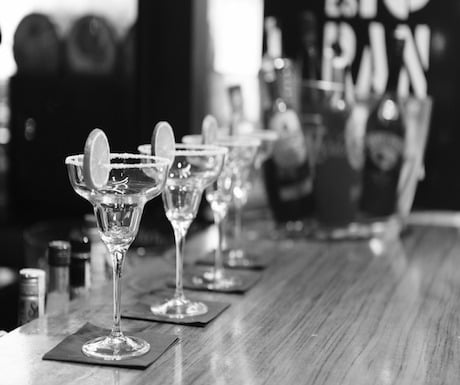 2. San Deck at Sandton Sun Hotel
The San Deck terrace is the perfect luxury spot to enjoy a fruity cocktail in the middle of Africa's richest square mile – Sandton. Take a seat on a bean bag next to the roaring fire pit to stay nice and toasty as the sun disappears. The views of office buildings are surprisingly pleasant, and the service is attentive.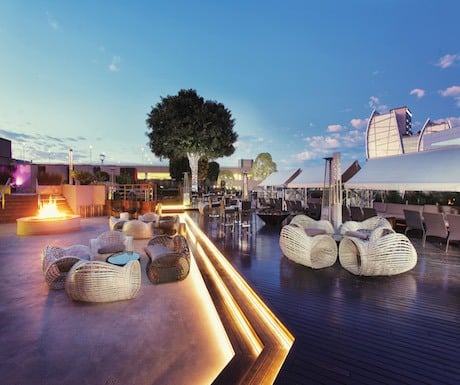 3. Living Room
If you find yourself in downtown Maboneng then be sure to pay a visit to The Living Room. It's a chic rooftop bar, impeccably decorated with stylish furniture and creeping greenery. Upon paying a small entrance fee, guests escape the hectic streets below and enter an inner city haven. Try to get a seat along the edge, and enjoy a refreshing cocktail high in the sky overlooking Joburg's mesmerizing skyline.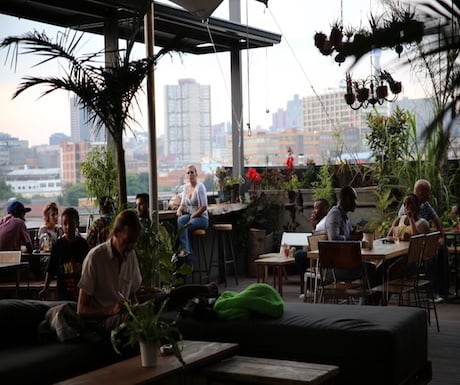 4. Copper Bar
As it's only open to the public on Thursdays, this place instantly has an air of exclusivity to it. Tickets must be bought beforehand and shown to the guards upon entrance to what looks just like every other Bryanston office block. But, perched on the roof of the building is a hidden gem of a bar. Copper Bar offers amazing views of the sunset and a fun crowd, making it easily the best luxury bar in the north of Johannesburg.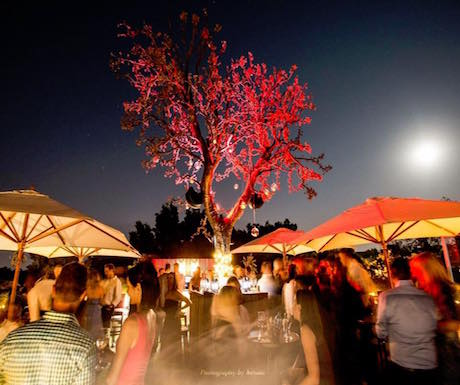 5. Four Seasons Hotel, The Westcliff
The panoramic view from this hotel terrace is second to none other in Johannesburg. Gaze out over the swimming pool and see a huge expanse of trees, reminding you just how green this city really is. This place is celebrated for its margaritas, best enjoyed on a balmy summer's evening. Possibly the most luxurious bar for miles, the Westcliff's terrace won't disappoint.