By
Kim Robertson
on Apr 06, 2017 in
Adventure Travel
,
Africa
,
Asia
,
Australia
,
Belize
,
Central America
,
Egypt
,
Europe
,
Featured
,
Iceland
,
Indonesia
,
Malaysia
,
Maldives
,
Mexico
,
North America
,
Oceania
,
Regions
,
Speciality Travel
,
Tanzania
,
Western Europe
,
Worldwide
Most of us are satisfied with exploring new countries or destinations, but are you fascinated by marine life and the underwater world? Do you love to snorkel, or is Scuba Diving more your thing? There are hundreds of great places you can go and learn or just simply try Scuba Diving for the first time, but if you are a more experienced, certified diver, then here are some places you may wish to consider going deep to discover some fascinating underwater wonders. Some of my top picks are more famous than others, have you been to any of them yet?
Maybe one of the most unusual dive sites you will encounter, and may not immediately spring to mind. Iceland has some of the clearest and purest water on the planet. Home to the Silfra Tectonic Fissure in Lake Thingvellir, divers can float between the American and Eurasian continental plates – the only place in the world where this is possible. You may not find many fish here, but you will see all the 120m across the fissure, the water is so clear. You must be accompanied by a guide to dive here.
Boasting over 1100 Islands, the majority of which are uninhabited, there is more to see underwater in this part of the Indian Ocean than above water. It is home to some 3000 reefs, with some of the best snorkelling on the planet, you are never too far from an amazing dive site, many of which can be explored directly from the shore.
You will find thilas (underwater islands) kandus (deep channels) and shipwrecks all waiting to welcome you into their world. One where sea turtles, dolphins, manta rays, hammerhead and whale sharks, parrot fish, trigger fish along with an abundance of other beautifully coloured fish species call home.
Hanifaru Bay, which is a reef on the eastern side of the Baa Atoll is one of the most sought after spots on the planet for underwater photographers? From November to May each year, a huge concentration of plankton in the area attracts Manta Rays in their hundreds, making it quite a spectacle.
Great Barrier Reef
It will come as no surprise that we should feature the largest and most famous reef in the world. The Great Barrier reef, off the east coast of Australia, stretches a staggering 200,000 miles and is clearly visible from outer space.
Take your pick where you choose to explore, you really are spoiled for choice, but one to consider is the Yongala Wreck, a ship which sank during a cyclone in 1911, killing everyone on board, including the racehorse it was transporting. Off the coast of Queensland, the area is known for its strong current, and perfect for drift diving, giving divers the sensation that they are flying. Here you can see Manta Ray's, Moray Eels, Sea snakes, Octopus, turtles, bull and tiger sharks, as well as a plethora of fish and corals.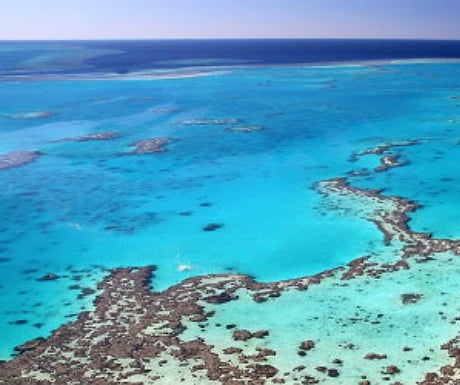 Another great one to explore is off the African Island of Zanzibar. As well as stunning deserted beaches, lush forests and UNESCO World Heritage sites, you will also find warm, clear waters and with an average sea temperature of 27 degrees, the visibility underwater is excellent (to about 60m) year-round. There are numerous wrecks to explore just off Shore Town, the historical part of Zanzibar City, and many reefs surrounding the neighbouring Islands of Pange, Nyanga and Murogo, all home to many bright colourful fish species and beautiful corals.
The Red Sea
Despite the recent fall in tourism to Egypt, it remains a firm favourite with divers. With crystal clear water, very little wave action and a plethora of underwater life including dugongs, dolphins, grey reef sharks, colourful fish and amazing coral formations. Try Shark Reef with its famous drop off near Sharm El Sheik, or the wreck of the Yolanda, which spewed its cargo of toilets over the seabed.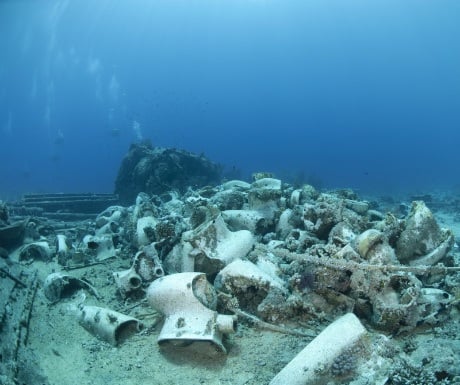 The Great Maya Reef
Second only to the Great Barrier Reef in size, The Mesoamerican Barrier Reef, better known as the Great Maya Reef, stretches all the way from Belize, to Cozumel, an Island off the east coast of the Yucatan Peninsula in Mexico. In Belize, check out the famous and spectacular great blue hole, a very deep, wide, hole outlined by coral reef and inhabited by sharks, tuna and octopus.
In Cozumel, The Santa Rosa wall provides access to fabulous diving with huge groupers, sea turtles and majestic eagle rays all regular sights here.
Indonesia
Sulawesi is an Indonesian island south east of Borneo (and actually the world's 11th largest Island). It is an odd shape, comprising 4 peninsulas radiating from a mountainous centre and sits just above the equator. It's known for its coral reefs and famed dive sites, such as Bunaken Marine Park, the Togian Islands and Wakatobi Marine Park. Lembeh Strait is popular for muck diving. Northern currents bring in a huge diversity of marine life including barracuda, sea turtles, trumpet fish and parrot fish. There are huge coral walls where you will find as many as 390 different species.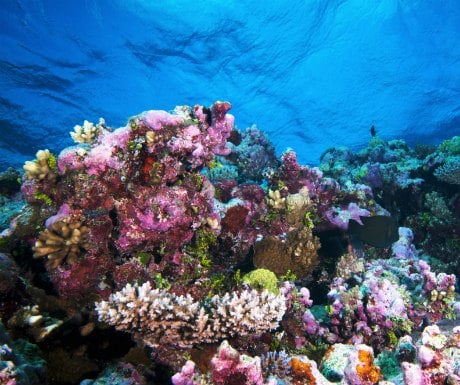 Malaysia
There are some extremely well known dive sites in and around Malaysia, two of the better known ones are Sipadan, a tiny Island off the coast of Borneo, where you almost feel as if you have dived straight into a giant fish tank. The colourful fish species here, including barracuda, big eye trevally and sea turtles are so abundant, you can barely see the amazing coral. Only a handful of people per day may dive at the small island and a permit is required. (The foreign office currently advises against all but essential travel to Sipadan – rather unfortunate really https://www.gov.uk/foreign-travel-advice/malaysia )
Labuan Island is a great place to go if you prefer wreck diving, there are none less than 4 famous wrecks here, the Cement, Blue Water, American and Australian Wreck, with great visibility and an abundance of sea life to be found including frogfish. More experienced divers enjoy penetrating the wreck to find out what is hiding within.
Kim Robertson is Director at Your Way (Travel) Ltd.
If you would like to be a guest blogger on A Luxury Travel Blog in order to raise your profile, please contact us.