Imagine no longer having to queue to go through airport security, but instead simply hopping into your own private jet and flying off to your desired destination in style. Well this option has just become more affordable.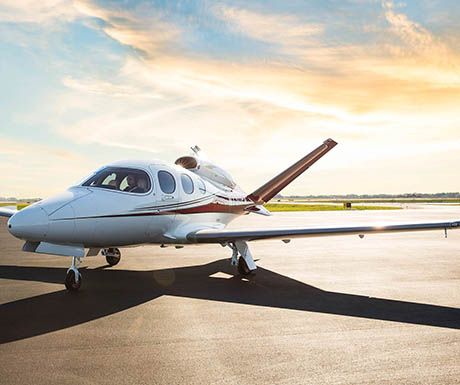 The Cirrus Vision is the world's most affordable private jet
At around 50% of the cost of its closest competitor, the Cirrus Vision certainly is an impressive vision. Greatly anticipated by a number of keen buyers, it has been through a ten year period of design and production. Now it's finally on the market for an affordable price tag of $1.96 million.
The culmination of vision and spirit
Endless, enthusiastic innovation combined with vision and spirit have culminated in the creation of the Cirrus Vision. Undoubtedly, this is a breakthrough aircraft that offers the ultimate in pleasure to fly and to own. Additionally it offers unparalleled safety along with a sleek, sophisticated style. Check out its beautiful dramatic silhouette.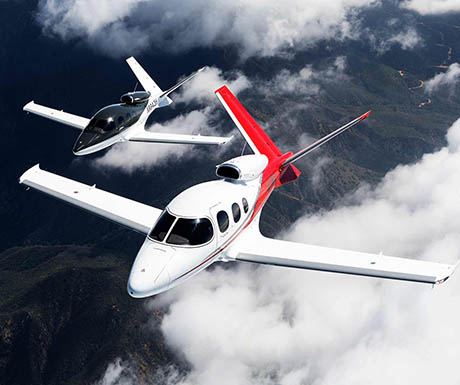 New York to Dallas with a single pilot
The Cirrus Vision brings humanity into the new Personal Jet Era because of its affordability and accessibility. The Vision Jet breaks new ground by being the first ever private jet with a single engine. Additionally it has been designed to be flyable by only one pilot.
Keen aviators may doubt flying at night with a single engine, but regular Cirrus pilot and award-winning agency owner, David Martin, has reassured us about this, "The chute eliminates the cons as it does in the single piston. Would I fly at night in another single engine aircraft? No. In the Vision? Yes."
The Williams International engine can produce around 1800 pounds of thrust, which allows the Cirrus Vision to fly about 1200 nautical miles. So you could fly by yourself from New York to Dallas.
Sumptuous luxury which can be configured for any mission
The cabin interior is all about sumptuous luxury. Premium leather hand-crafted seats are super supportive and blend harmoniously with all other design elements. It has been thoughtfully created to ensure a very inviting space. The dramatically impressive cabin can be configured for pretty much any mission.
Flying has never been so impressive. The clever design offers spectacular views from every angle in the expansive cabin. The Cirrus Vision has the largest windows on the market, making the flight a panoramic, sweeping experience. Sit back in the ultimate luxury and feel awe-inspired by the beauty and natural light that comes flooding in.