While cultural tourism is booming in Vienna Austria the quaint castle hotels in its lush green surroundings have largely gone unnoticed. At a maximum an hour and a half's drive from Wien history, luxury and nature enthusiasts will find a welcome break from their city break. Here are the top 6 Medieval and Renaissance Austrian castle hotels to spend a night.
Schloss Duernstein
Located right next to the Danube in Austria's most famous river valley, Duernstein Castle dates from the 17th century. The 'Schloss' is decorated with antiquities and boasts a river terrace with spectacular views. Arguably the most sought after spot for romantic events, the castle is also the perfect base for exploring Wachau Valley's award winning wineries, abbeys and historic villages. Guests who love more privacy can rent recently refurbished Art Nouveau gem Villa Schoenthal.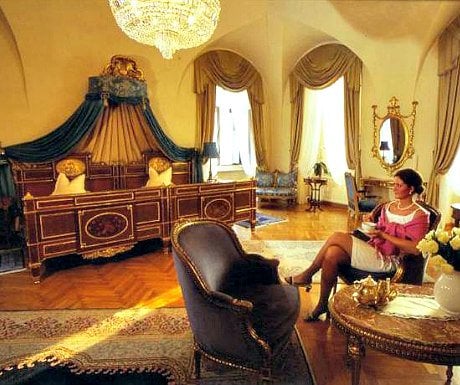 Moerwald Schloss Grafenegg
At a 20 min drive from Duernstein into Kamp Valley you will find Grafenegg. For decades, Grafenegg Castle has been a local hotspot for cultural festivals. Internationally, its classical summer music festival has been drawing top talent from all over the world to the castle. The romantic 19th-century building with origins from the 15th century represents a typical fairy tale dream with its turrets, knights hall and courtyard. Another highlight is the gourmet style restaurant run by Austrian top chef Toni Moerwald. Wine lovers usually flock to nearby wineries in Krems and Langenlois.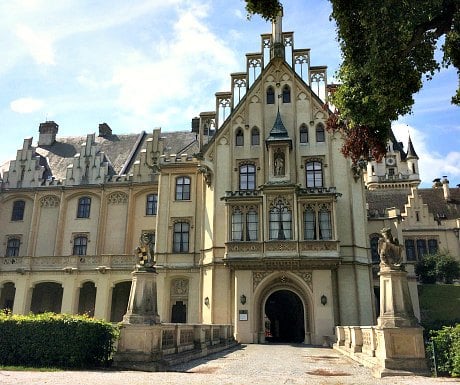 Burg Oberranna
Facing a 1,000-year old fortress makes even baroque Viennese palaces look young. Oberranna is a wildly romantic fortified castle boasting a unique fortress church. Located in a lush green side valley of the Danube valley Wachau, the castle was painstakingly renovated to house just 20 beds. Unlike any other local accommodation the 'Burg' reflects Wachau's ancient and medieval heritage at its most authentic. The nearby historc village of Spitz on the Danube and a local apricot schnaps distillery are not to be missed.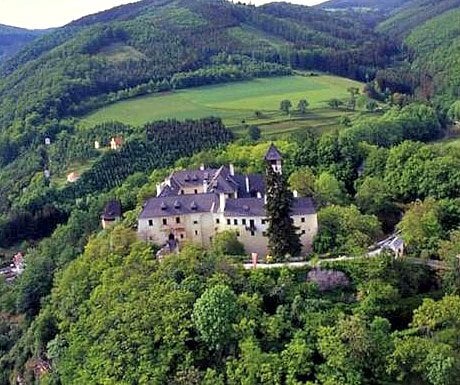 Schloss Weikersdorf
In contrast to rough Oberranna, Weikersdorf's Renaissance castle displays a more polished setting. Apart from wood panelled ceilings, baroque stuccos, and antique decorations, guests love the castle's large glass-roofed courtyard lined with Renaissance arcades. From the terrace you can ovelook thousands of roses in the adjacent Rosarium. Locationwise, Weikersdorf castle is located in the elegant spa town of Baden in the Vienna Woods, at 26 km from Vienna. The castle makes for a perfect night after visiting Roemertherme spa, a local operetta or a winery.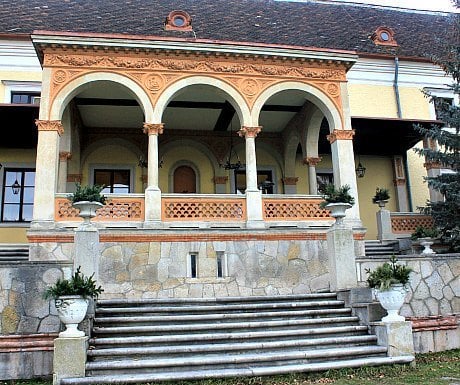 Burg Bernstein
Do you remember Count Almasy in the film 'The English Patient'? The noble Hungarian desert explorer and race driver was among the former owners of Bernstein castle in Burgenland, Austria's South Eastern region bordering Hungary. The ancient fortress possesses everthing a medieval castle needs: from a knights hall and ancestors' gallery to original antiquities, legends and ghosts, which apparently still roam the castle every night. The surroundings are ideal for hiking, biking, horse riding and wine tasting.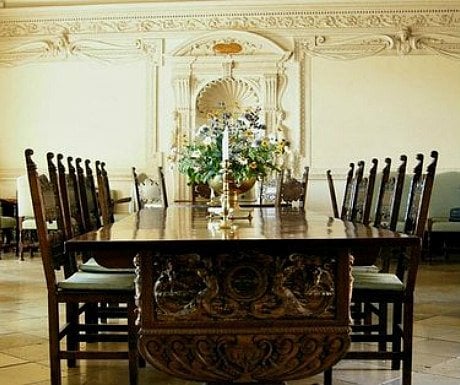 Schloss Hotel Mailberg
Between Vienna and Prague, a rare 12th century castle nestles in Pulkau Valley close to the Czech border. Still owned by the Maltese Order of Knights the castle had been around in the Hussite Wars, the 30-Year-Wars and the Napoleonic Wars, to name a few. For history and wine lovers on their way to Wien or Prague Mailberg castle is a lovely stopover. What's more, the austrian region Weinviertel with its rolling vineyards and historic alleys lined with old wine caves is still an insider tip for international travellers.
Barbara Grll-Cao is the Founder of Vienna Unwrapped.
If you would like to be a guest blogger on A Luxury Travel Blog in order to raise your profile, please contact us.