What a difference a century makes. In the early 1900s, Spitsbergen and the Arctic regions were spoken of with awe and a fair amount of fear. Only the world's greatest explorers dared take on the northern reaches in the hunt to find the Northeast and Northwest Passages first, and of course the North Pole itself. Nowadays Spitsbergen cruises carry passengers looking for a little adventure and a whole lot of beauty. Still a remote and pristine wilderness, Spitsbergen holds plenty of surprises for those willing to go farther than the usual tourist hotspots.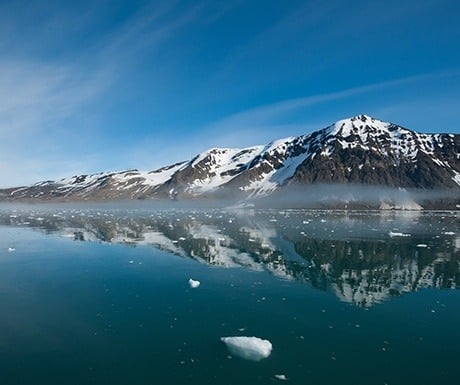 1. The Northern Lights
The aurora borealis is no secret to most travelers, but not so many people know the island of Spitsbergen is one of the best places to view the show. You can cruise under the northern lights during the spring and fall seasons summer days tend to be too long to allow for much aurora viewing and in winter you can even see the lights during the dark daylight hours.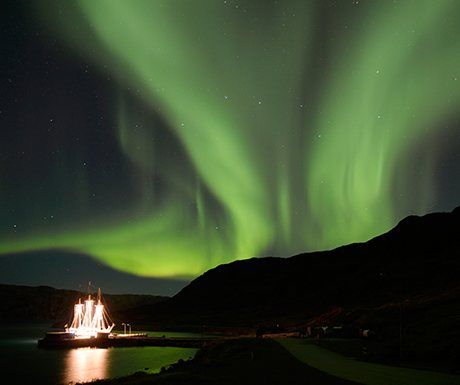 2. Set sail with Spitsbergen cruises
Cruises around Spitsbergen offer the best chance to get as far north as possible. If nature is feeling generous, ships have even been able to sail as far north as the 80th parallel.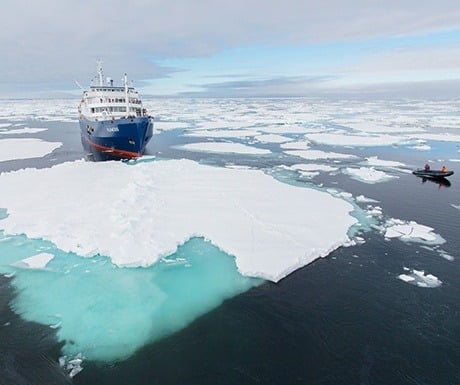 3. Dine out in the Arctic wilderness
Some enterprising hotels are now offering their guests a dinner out way out. They pick you up and drop you off at a camp some 10 km north of the city of Longyearbyen, where you can enjoy a reindeer feast inside a remote wooden cabin.
4. From polar bears to polar beers
Svalbard, the Norwegian archipelago of which Spitsbergen is the largest island, boasts the worlds most northern beer brewery built at 78 north. It wasnt easy setting up the brewing works: In addition to managing the remote location, the founders also had to combat a no-brewing law that dated back to 1928. Still, their efforts cant fail to impress when you sip brew made from 2000-year-old glacier water.
5. Dive into the Arctic depths
You can experience the Arctics bone-chilling waters in two ways. The first is the infamous Polar Plunge, in which you don a bathing suit, muster your courage, and take the leap then scramble back out, most likely screaming.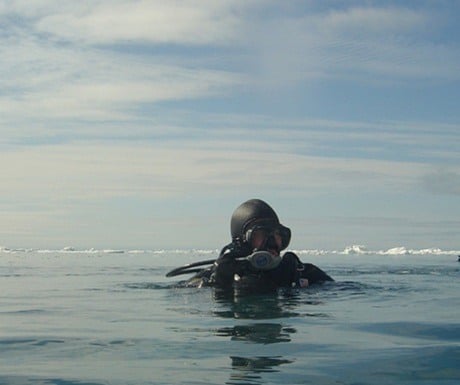 The other option is a proper scuba dive. Spitsbergen cruises will sometimes offer diving, but often only to those experienced in polar diving specifically. If you have the chance to partake in this activity, youll come into close contact with a part of the polar world most people only see in pictures.
6. Polar bear pics
You cant talk about Spitsbergen cruises or the Arctic, for that matter without mentioning polar bears.
These kings and queens of the Arctic are so abundant around Longyearbyen that citizens are required by law to carry a rifle while out for a stroll, and nobody is allowed to lock their car doors so that pedestrians have a place to hide if bears advance.
7. Ferreting out fossils
glegraverne, about an hour's boat ride from Longyearbyen, has become a fossil hotspot. Scientists from the Natural History Museum of Oslo uncovered three remarkable fossil discoveries in the area, one Ichthyosaur and two Plesiosaurs.
8. Champagne and chocolate tour
Once you're off the ship and back in Longyearbyen, you can indulge your sweet tooth by checking out the worlds most northern chocolate parlour. Next quench your thirst at the Spitsbergen Hotel, which contains one of Northern Europes best wine cellars.
9. Paddle at your own pace
Kayaking has become quite the lure for Arctic adventurers, with a lot of Spitsbergen cruises offering the chance to paddle up to the icebergs, check out the shorelines, and (every once in a while) become the fixation of a curious seal.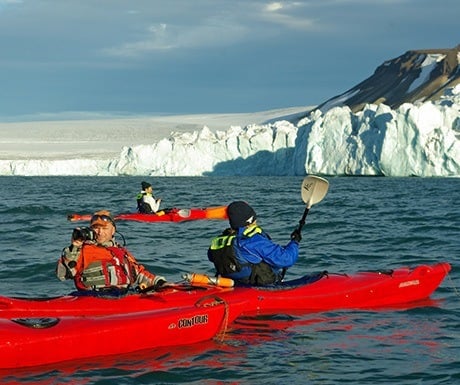 Matt Schwachofer is the Online Marketing Manager at Oceanwide Expeditions.
If you would like to be a guest blogger onA Luxury Travel Blog in order to raise your profile, please contact us.
Did you enjoy this article?
Receive similar content direct to your inbox.