The region of Arctic Europe includes Finnish Lapland, Northern Norway and Swedish Lapland, the most Northern parts of each of the three countries. This is a region of spectacular natural beauty, gourmet food, Northern Lights and White Nights.
The Arctic Circle is the land of the midnight sun. The Summer solstice in June is a time of joy and celebration before fall sets in. The first snow comes early, followed by Christmas time, before the ice departs and the cycle starts all over again! We think the best time to visit is in the magic of winter, when you can hear the silence and enjoy the most spectacular scenic beauty.
Visit a Viking longhouse that has survived though the centuries, enjoy a reindeer sleigh ride, or feel the exhilaration of a husky safari with the excitement of the dogs who thrive on their work. Take an expert photography tour and learn about the unique light, or get your adrenaline going with a high-speed snowmobile ride across the expanse of a frozen lake. Calm your energy and visit an Amethyst mine or Santas home, where it is Christmas every day of the year.
Unique and highly unusual hotels in the region are truly experiential. Below are five of our favourite hotels in the region:
Wolf Lodge
Wolf Lodge, located in the heart of Norwegian Lapland, boasts an experience unlike any other. Situated within Norways Polar Park, Wolf Lodge allows visitors to interact up close and personal with some of their resident gray wolves. Wolf Lodge is also positioned perfectly for Northern Lights viewing. In fact, guests can take a short gondola ride to the top of Narvik Mountain for an unobstructed view of the aurora borealis.
Treehotel, Sweden
Located in Harads, Sweden, Treehotel, is a exclusive seven room property, located in a village of just 600 people. This family owned hotel is set within the treetops of a picturesque valley overlooking the Lule River. Offering a wide variety of both summer and winter activities, Treehotel is the perfect spot to destress and connect with nature. Each room is different and unique ranging from a birds nest to a mirrored cube.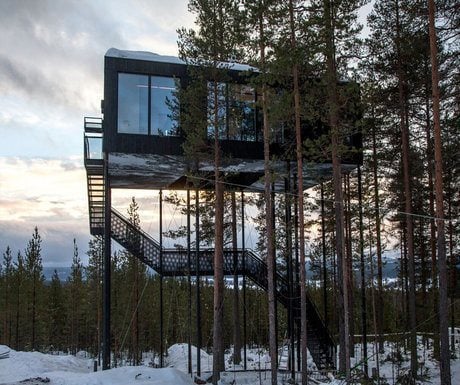 IceHotel, Sweden
Perhaps the most iconic hotel in Swedish Lapland is the famed IceHotel. As the worlds first ice hotel, the entire property is also an art exhibition with more than 40 artists joining together annually to rebuild the hotel. The hotel features a number of wonderful winter activities including Stand Up Paddle Boarding on the Torne River, Cross Country Skiing, Wilderness Survival courses, plus dog sledding and snowmobiling, just to name a few!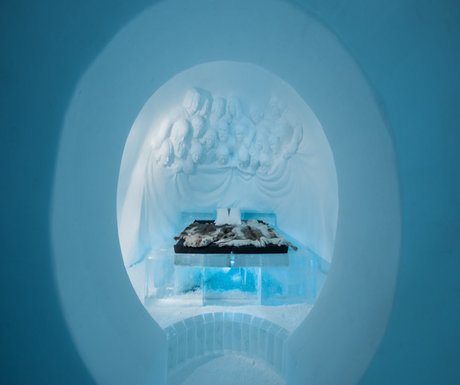 Kakslauttaten, Finland
Kakslauttaten Arctic Resort, a short distance from Ivalo airport, is one of Finnish Laplands greatest gems. The resort features several different types of accommodation ranging from traditional cabins to hybrid cabin/igloos to traditional snow igloos. Guests enjoy a medley of activities including dog-sledding, snowmobiling and hiking. For those traveling with children, it is also possible to visit Santas home! Kakslauttaten Arctic Resort is the perfect spot to enjoy some of Arctic Europe's best winter activities, while experiencing the Northern Lights.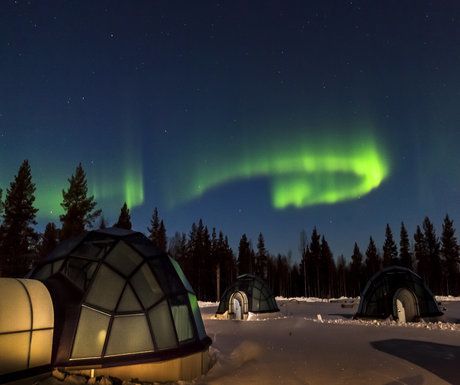 Camp Ripan, Sweden
Camp Ripan is another wonderful family owned hotel near the town of Kiruna in Swedish Lapland. In addition to spectacular northern lights viewing opportunities, Camp Ripan also offers a number of unique excursions such as Moose Safaris, driving reindeer sleds and visits to local Sami camps. In addition, they have a fantastic culinary experience highlighting a number of local Sami and Swedish dishes.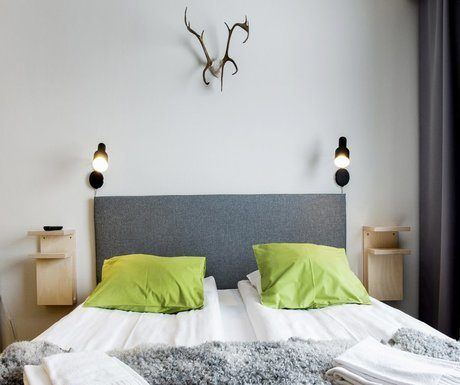 So leave your smart phone at home (or at least in your hotel room) and re-connect with yourself and the planet. See the stars clearly, listen to the silence, enjoy amazing wildlife and view the vast forests and lakes. Visit Arctic Europe and be at one with nature!
Ala Osmond is Director at Exeter International.
If you would like to be a guest blogger on A Luxury Travel Blog in order to raise your profile, pleasecontact us.