By
Gayle Anderson
on Jul 13, 2017 in
Air Travel
,
Asia
,
Belize
,
Caribbean
,
Central America
,
Europe
,
Indonesia
,
Italy
,
Mexico
,
North America
,
Pennsylvania
,
Regions
,
Speciality Travel
,
Turks and Caicos
,
USA
,
Western Europe
One of the main benefits of flying privately is the unrivalled comfort and convenience that it provides you with. What more convenience could you want than flying directly into the stunning luxury resort youre staying in using their own dedicated airstrip? Here are 6 luxury resorts with their own airstrip.
Las Alamandas, Mexico
Arrive in style at Las Alamandas using its own 3,300 foot private landing strip. This stunning resort is situated just about half way down Mexicos Pacific Coast and bills itself as the ultimate beach hideaway. Boasting four private, unspoiled, white sand beaches, its difficult to argue with that, and with the accommodation consisting of only 16 suites youre guaranteed a relaxing and secluded break. Las Almanadas has a selection of restaurants to choose from, a wellness spa for your pampering needs and onsite facilities for a number of sporting activities.
Nemacolin Woodlands Resort, U.S.A
Nemacolin Woodlands Resort near Pennsylvania is no ordinary hotel, its a full on wonderland of what they call life experiences. The activities on offer here include adrenaline pumping zip line courses, off road driving instruction and paintballing to name a few. They also have a Wildlife Academy which offers guests the chance to go horse riding through trails in the surrounding woods, try their hand at dog sledding and even go on a wildlife safari where theyll spot bears, wolves, lions and tigers. Nemacolin Woodlands Resort also has its very own airfield allowing you to fly straight into this adventurer's paradise.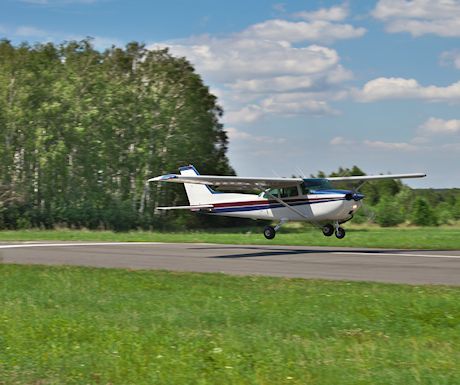 Wakatobi, Indonesia
If youre looking for a 5 star luxury dive resort, there arent many better than Wakatobi in Indonesia. This incredible island retreat is surrounded by dazzling coral reefs which you can enjoy in virtual privacy knowing that there are no other divers within about a hundred mile radius of this privately protected site. Its not all about the diving though as the beachfront resort is also a haven for luxury lovers. This romantic location includes a jetty bar for sipping cocktails while watching the setting sun, a beach restaurant serving delicious food and a spa offering traditional Indonesian therapies. Their nearby 5,000 foot private airstrip is the perfect way to touch down to a great diving experience.
The Meridian Club, Turks & Caicos
This private island resort is built on a magnificent white sand beach which is surrounded by unbelievably clear, turquoise waters. This tiny Caribbean island has a fascinating history which includes episodes relating to Christopher Columbus, the American Revolution and World War Two. These days its home to the exclusive Meridian Club beach resort, where you can kick back in pure laid back sophistication, and little else. The resorts private airport means you can be enjoying the peaceful delights within minutes of your chartered flight having touched down.
Blancaneaux Lodge, Belize
Owned by the acclaimed Hollywood movie director, Francis Ford Coppola, the Blancaneaux Lodge is a 20 room luxury resort set in the lush green Belizean rainforest. Punctuated by glorious waterfalls, its a stunning natural paradise. Nearby youll find awe inspiring Mayan ruins harking back hundreds of years to the areas former inhabitants. Blancaneaux Lodges remote location means that its most easily reached by the private airstrip in front of the property.
Pratello Country Resort, Italy
In the central Italian region of Tuscany is where youll find the charming, 17th century villa now known as the Pratello Country Resort. Previously home to local nobility, its been transformed into a luxurious country hotel, sympathetically decorated with fitting antique furniture but still with all the amenities and comforts youd expect from an upscale resort. The attached private airport will allow you to jet directly into the resort in style and comfort.
Gayle Anderson is Sales Director atPrestige Jets.
If you would like to be a guest blogger onA Luxury Travel Blogin order to raise your profile, pleasecontact us.