By
Spencer Groves
on Jul 24, 2017 in
Antigua and Barbuda
,
Bahamas
,
Barbados
,
Caribbean
,
Cayman Islands
,
Grenada
,
Mexico
,
North America
,
Regions
,
Saint Lucia
,
Saint Vincent and the Grenadines
,
Trinidad and Tobago
The Caribbean has long attracted holiday-makers with its white sandy beaches, swaying palms, and turquoise waters. And whilst the ocean vistas create postcard-perfect scenes from the shore, under the surface it's home to a dazzling array of fish and coral, making it a paradise for scuba divers. Here's our list of the top 10 undersea sights and experiences across the Caribbean…
Mayreau Gardens Reef and Horseshoe Reef, Tobago Cays, The Grenadines
The warm waters of the Grenadines are among the best in the world for diving. Undersea highlights include the coral reefs, colourful fish, anemones, eagle rays, sharks, lobsters, octopus, turtles, and squid – even manta rays if you're lucky! As with almost everywhere else in the world, some reefs in the area have suffered as part of the current global coral bleaching event, but the latest reports say Mayreau Gardens Reef and Horseshoe Reef remainhealthy, home to a rich variety of marine life.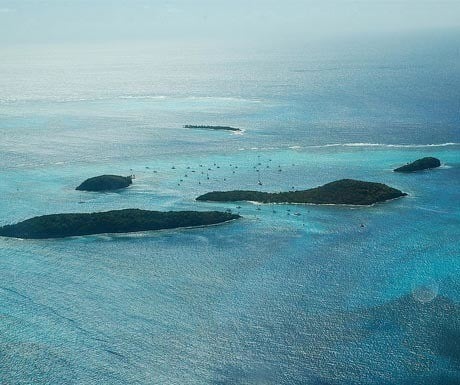 Bianca C, Grenada
You'll find the Caribbean's largest wreck, the Bianca C, off the coast of Grenada. The ship was unlucky enough to have sunk twice – once during construction in France, and finally after a fire about a mile from one of Grenada's most popular beaches, Grand Anse. Dubbed the 'Titanic of the Caribbean' thanks to her grandeur and sheer scale, The Times named it as one of the top 10 wreck diving sites in the world.
Stingray City, Cayman Islands
So called the 'world's greatest 12ft dive', this is a good one for beginners, giving you the chance to get up close with Stingrays. They were first attracted to the area by fishermen who used to clean their catches here. There's a shallower sandbar which is popular with snorkellers, butnearby there's a less crowded dive site where you can kneel down on the sea bedand watch the rays 'suck the sand' in search of food, with a trail of tropical fish looking to hoover up their leftovers!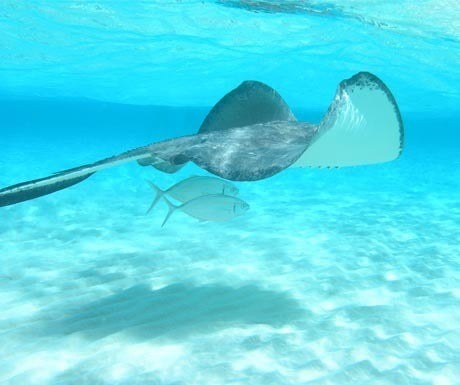 Cozumel, Mexico
Cozumel is always up there as one of the world's best diving spots. Santa Rosa Wall is one of the most popular dive sites here. It's famous for its gigantic sponges, swim-through tunnels and caves. Currents can be strong, so it's best for intermediate and experienced divers. Colombia Wall is another noteworthy dive spot, with a strikingcave that's home to some impressive coral pillars (some 20 metres tall). If you're new to diving, Palancar Reef is probably the best 'easy dive' in the area, with calm waters, corals and sponges. This reef is full of nooks and crannies, and a pleasant half hour can be spent looking for signs of life hiding deep in the crevices.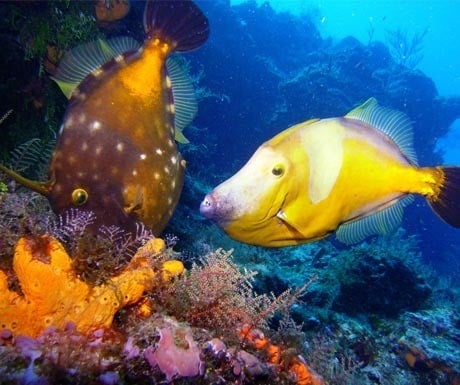 Underwater Museum, Cancun, Mexico
This quirky Underwater Museum features over 500 original sculptures at varying depths. The project began in 2009 as an effort to protect the area's endangered natural coral reefs from inexperienced divers and snorkellers who were causing damage. The sculptures themselves are thought-provoking and interesting the explore, but they've also been designed to be taken over by coral and other marine life over time. Constructed from special PH-neutral materials, they contain lots of nooks and crannies to encourage crustaceans and fish to breed. One example is the Volkswagen car, which has been designed as a lobster hotel, featuring plenty of shelves that act as ideal refuges for the endangered creatures.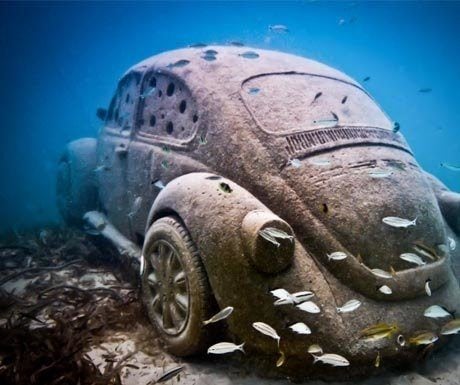 Shark Wall, The Bahamas
If you've always wanted to dive with sharks, this is the place to do it. Not for the faint-hearted, you'll be surrounded by literally hundreds of them! Aside from the sharks, the walls are home to sea fans, sea whips, sponges and coral to provide extra interest. The waters around The Bahamas are home to a plethora of shark species – nurse, black-tip, bull, tiger, great hammerhead, and Caribbean reef sharks can all be spotted here.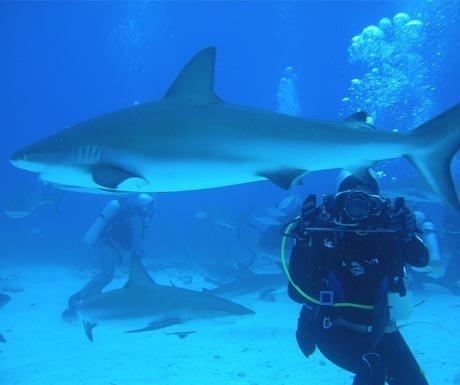 Anse Chastanet, St Lucia
The reef at Anse Chastanet is located within aprotected marine park. It's close to the shore, making it great for beginners and night diving – where you can experience the magical phenomenon of bio-luminescence. The calm waters and good visibility make it popular with underwater photographers (especially good for macro photography). It's the fish that are the highlight here – all sorts of colours and species – also look out for puffers, moray eels, lobsters and sea horses. Anse Chastanet is also home to a very nice boutique hotel that's popular with scuba divers – thanks in part to the fab PADI dive centre that's located on the beach.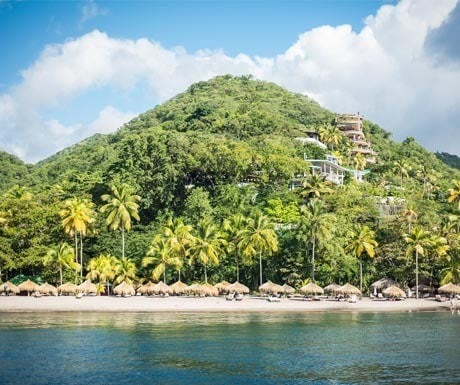 Pillars and Passage, Cades Reef, Antigua
Cades Reef is one of the most popular dive sites in Antigua. The waters are calm, so visibility is usually very good, making it easy to see the fish and corals. Nurse Sharks are regular visitors, and you can also see barracuda, moray eels, eagle rays, lobsters and reef sharks all year round.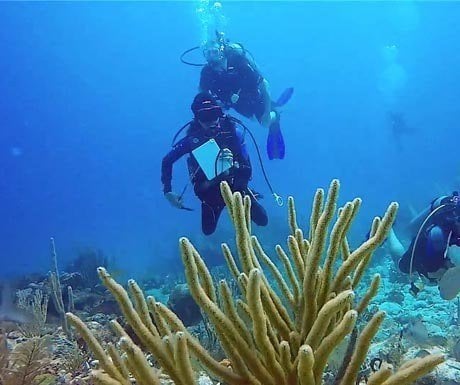 SS Stavronikita, Barbados
This Greek freighter was sunk intentionally during the 1970s to form an artificial reef. It's now Barbados' premierdive site, located just off the west coast. Explore the main decks and say hello to all the colourful fish who now call her home.
Keleston Drain, Tobago
This is where you can find one of the Caribbean's largest brain corals. Measuring a whopping 5 metres across and 2.5 metres high – it's rumouredto be 2000 years old. You can also enjoy the company of moray eels, shoals of colourful fish, barracuda and reef sharks. Manta rays are known to live here, together with the sea fans, soft corals and sponges in a myriad of hues.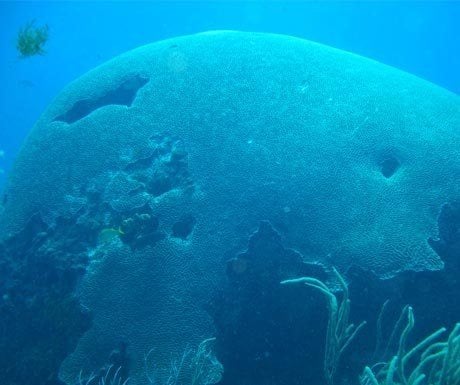 Spencer Groves is Commercial Director at letsgo2.
If you would like to be a guest blogger onA Luxury Travel Blogin order to raise your profile, pleasecontact us.