With more and more tourists succumbing to Vienna's old world lure there are five effective ways to stay off the tourist crowds. When visiting this top cultural capital have your cake and eat it, but do it the smart way.
Accommodation: boutique and neighbourhood
While large palace hotels undoubtedly have their charms, so do exquisite boutique hotels. In the past few years, small characterful places have mushroomed in the city center and just outside, for example The Guest House, Schreiner's Essen und Wohnen, or the unique Graetzl Hotels.
The Guest House runs its own bakery, whereas the Schreiner family offers great food, amazing courtyard dining and exclusive accommodation in a Biedermeier pavilion (photo). Independent travellers will love the Graetzl Hotel's refurbished street shops turned hotel rooms. Besides, hotel services such as breakfast are outsourced to local institutions, such as the neighbourhood cafe next door.  As for location, staying in a central neighbourhood is not a time waster, thanks to excellent public transport and the opportunity to get the inside scoop on Wien.
Sightseeing: use the small hours
In busy tourism months one can't help thinking that 10am marks the tourists' clock in. While a few attractions such as Schonbrunn Palace already open their doors at 8am, most museums are not accessible before 10am. Use these out-of-the-ordinary opening times of certain attractions to spread out your day and get ahead of the crowd.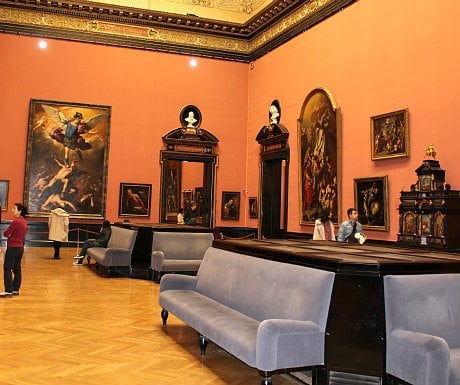 Likewise, some museums have late evenings once or twice a week, such as the Museum of Fine Arts (Thursdays until 9.00 pm) and the Museum of Applied Arts / Contemporary Art MAK (Tuesdays until 10.00 pm, with free admission in the last four hours). There are also a couple of guided evening walks through the city, when illuminated statues, fountains and facades create perfect conditions for dramatic photo shoots. Another tip for early risers: explore the Viennese's hang for a good breakfast in a local coffeehouse.
Attractions: get a step ahead
Impulse buying can be a shot in the foot. In Vienna, this rings especially true with last minute concert tickets sold in the streets, as disappointed customer reviews show. Even if you find street ticket sellers in Mozart costumes cute they do not necessarily provide quality concert experiences. Instead, researching good orchestra performances in reputable venues such as Wiener Konzerthaus, Musikverein and some churches will likely meet if not exceed expectations.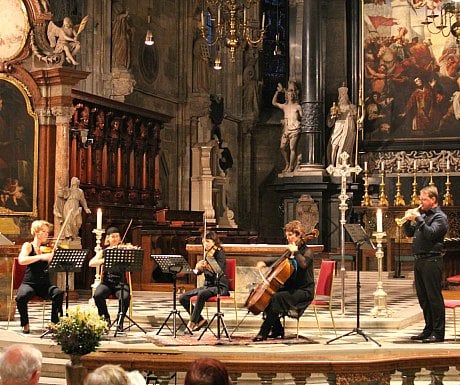 As for booking busy attractions such as Schonbrunn Palace, either book the tickets online in advance to avoid queuing up, or get a city pass that covers entrance to museums and palaces.
Getting around: hop on public transport
Instead of rubbing shoulders with dozens of fellow travellers become part of local life by using public transport. Boasting one of the best and safest transport systems in Europe Vienna's central areas have hardly a location within more than 5 minutes walking distrance from a bus, tramway, metro or train.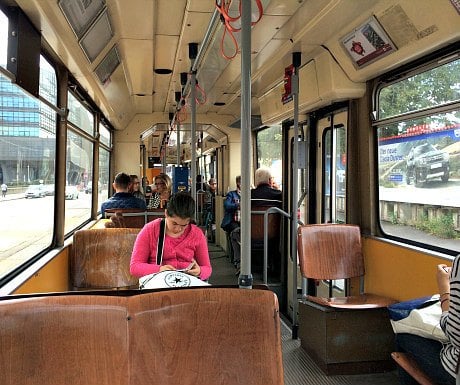 Besides, city cards covering public transport enable the same easy 'hop on hop off' concept as tourist busses. For travellers preferring a more informed way of seeing Vienna's top sights, the yellow Vienna Ringtram, a traditional tramway cruising along Ringstrasse boulevard, is equipped with LED screens and audiophones in several languages.
Restaurants: Take The 360 Degree View
Dense sightseeing schedules tempt many travellers to fall into the palace or museum's own restaurant for food and drink. While many of those are top quality, they render a different experience from exploring a local eatery, and with it the adjacent streets and local culture.
Take Schonbrunn Palace, for example: Few people know that when taking the side exit of Schonbrunn Palace gardens, a beautiful neighbourhood with top quality traditional restaurants and cafes opens up. Among them is one of Vienna's best eateries for beef, and Johann Strauss' former concert cafe.
Barbara Grll-Cao is the Founder of Vienna Unwrapped.
If you would like to be a guest blogger on A Luxury Travel Blog in order to raise your profile, please contact us.