Italy is a country renowned for its incredible history, its delicious food and its status within the art and fashion industry. When holidaymakers think of Italy, more often than not they conjure up images of Rome's historical sites, the canals and gondoliers of Venice, the leaning tower of Pisa or Florence's Duomo and Medieval architecture. Perhaps they may even think of the rolling hills and scenery of Tuscany. However, if you're looking for a less well-known destination and are trying to escape the hordes of tourists on your next holiday to Italy, then it's definitely worth considering one of these lesser known gems:
Spello, Umbria
Whilst the Umbrian region borders Tuscany, many of its towns and cities are less well known than its more popular neighbour, perhaps as they don't boast the arguably more spectacular architecture and sights of cities such as Florence, Siena or even Pisa. And yet the region is just as beautiful and its hilltop towns and villages are just as worthy of a visit. The most popular towns in Umbria include Assisi, Orvieto and Todi. However, Spello has just as much to offer but, for some reason, has escaped the crowds of tourists traipsing up its cobbled streets. If you can, then definitely visit during the Infiorata in May and June or in the Summer months when the residents ensure that its narrow streets are filled with an explosion of colour from the many floral displays that the locals take pride in.
Lake Maggiore
The Italian Lakes is an incredibly popular region of Italy, famed as it is for its stunning scenery. Its mountains act as the backdrop to its beautiful clear lake waters. However, those looking for a quieter travel experience in this part of Italy should visit the less well known Lake Maggiore. Just as beautiful as its neighbour Lake Como to the East and Lake Garda to the West, it is far less busy. Stresa is the most bustling of its lakeside towns but, even here, holidaymakers will find it less crowded than the equivalent towns on the other lakes and yet there is just as much to offer, particularly if you have a love of the outdoors and are looking for a holiday filled with sightseeing, walking, cycling, swimming and an array of other watersports.
Matera, Basilicata
Twenty years ago, Matera would never have featured on the tourist map of Italy. Now, thanks to the arrival of some superb restaurants and hotels, it's found its way on to the tourist map however it's still relatively undiscovered and unexplored. It's a fascinating destination thanks to its network of cave dwelling districts known as sassi. Once called a 'national disgrace' due to the depth of the poverty and misery witnessed, and then abandoned for years, these caves are now filled with life, home to hip hotels, high class restaurants and bars. But be warned! The town is already fast growing in popularity, partly as a result of it coming to prominence following the filming of Mel Gibson's 'The Passion of Christ' in 2004. It's not going to take long for this town to become a tourist trap so try and visit sooner rather than later, particularly as it will be 2019's European Capital of Culture.
Le Marche
Le Marche is an incredibly beautiful region that has, for some reason, never managed to successfully tap into the mass tourist trade. Yet it is precisely this that makes it such a great place to visit. It truly is an unspoilt region of Italy. With its stunning natural beauty, it gives holidaymakers a taste of the 'real' Italy, unspoilt by mass tourism. Its natural parks are ideal walking territory submersed in incredible beauty, whilst towns not to be missed include Urbino, Ascoli Piceno, Pesaro, Fermo and Macerata. With some great beach resorts on the Eastern coast, it also offers visitors the chance to have some fun beside the seaside without having to fight for your space on the sand.
Val d'Orcia, Tuscany
Whilst Tuscany is one of the busiest regions in Italy, attracting millions of tourists a year, it is still possible to find a hidden gem even here. The smaller Southern Tuscan towns and villages in the Val d'Orcia tend to be far less visited and it's still remarkably easy to escape the tourist crowds here. Bagno Vignoni, Sovana and Capalbio should be on your list of towns to visit but even driving through the much quieter countryside here will be incredibly rewarding.
The Langhe, Piedmont
Many tourists only venture into the Piedmonte region when they are donning a pair of skis however the region has so much to offer throughout the other months of the year. Few realise that this was actually the birthplace of the Slow Food movement and it is still home to some of Italy's finest cheeses, wines and truffles. In fact, so beautiful and important is the region that in 2014, Langhe became a UNESCO World Heritage site. Worthy of visiting are the towns of Bra, Alba (famous for its white truffles), Barolo and Serrelunga. The Alpi Marritime National Park to the South of the region has absolutely unparalleled mountain scenery and yet visitors are few and far between. It truly is a region that allows holidaymakers to escape from the hustle and bustle of everyday life.
Bologna, Emilia Romagna
The capital of the Emilia Romagna region, Bologna is also Europe's oldest university town. Food is a big deal here, home as the region is to parma ham, balsamic vinegar and parmesan (but where isn't food a big deal in Italy!) and with the opening of Eataly World FICO, the world's largest agri-food park, it is bound to start attracting more culinary attention internationally over the next few years. The historic food markets in the centre of the city are amongst the best in Italy and contrast with the sleek 21 st century experience of Eataly World offering a very different experience for tourists but there is no reason why the two can't compliment each other.
Verona
Whilst thousands of tourists flock to Venice each year, nearby Verona has just as much to offer (albeit without the canals) and is far less busy. Whilst, of course, holidaymakers will always flock to Romeo and Juliet's balcony, you would be surprised how few visitors combine a visit to Venice with a visit to its smaller, less busy neighbour.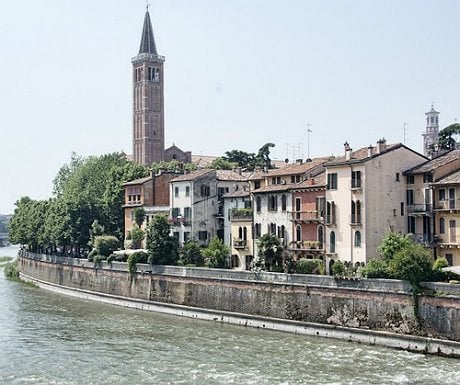 Puglia
Puglia is very much the up and coming region of Italy however it's still very much a place to be explored and discovered. Yet again, it's a region renowned for its wonderful cuisine – cucina povera – but as well as this it boasts a stunning coastline and exhuberant architecture. Stretching from the foothills of the Appenines in the North of the region to the rolling hills and plains of the Valle d'Itria and all the way down to Santa Maria di Leuca at its Southernmost tip, it's also incredibly varied region. Its most famous town – Alberobello – is packed with tourists during daylight hours but even here, once the sun has gone down, you'll have the place much more to yourself.
Calabria
Bordering Puglia but even less well known is Calabria. Situated in the toe of Italy's boot, it is an area just waiting to be discovered. Its coastline arguably boasts even more beaches than its neighbour to the North. Its location does mean it gets pretty hot across the peak holiday months of July and August but it's an ideal destination to visit in the Spring or during September and October when temperatures will still typically sit in the high twenties. Countless olive groves, hilltop villages , historical ruins and stunning beaches typify the region. Don't be caught out by the food here though! The spice will rival the level of spice in a dish you may more typically find in India, thanks to the red peperoncino!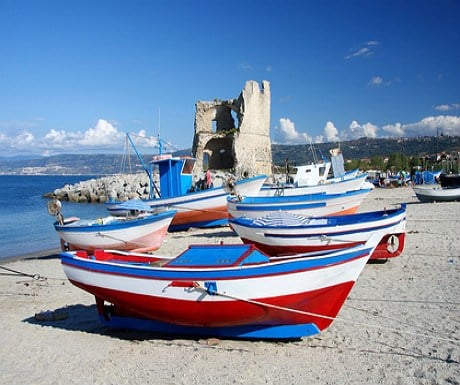 Jo Mackay is Director of Bookings For You.
If you would like to be a guest blogger on A Luxury Travel Blog in order to raise your profile, please contact us.