By
Geoff Moore
on Jan 23, 2018 in
Africa
,
Asia
,
British Virgin Islands
,
Caribbean
,
Cruises & Boat Travel
,
Cyprus
,
Europe
,
France
,
Greece
,
Honeymoons
,
Maldives
,
Middle East
,
Regions
,
Seychelles
,
Speciality Travel
,
Turkey
,
Western Europe
For those looking for an unrivaled honeymoon experience, a yacht charter offers it all. With a dedicated Captain, crew and chef, all of your requirements will be catered for down to the most intricate of details and you can enjoy cruising in some of the world's most stunning locations.
Whether you are looking to dine al fresco, swim or dive in a secluded bay or party in some of the world's hotspots, a yacht charter offers infinite possibilities. Here are our top five yacht charter honeymoon destinations:
Nestled within the Indian Ocean, the Maldives is a tropical nation of 26 atolls made up of over 1,190 coral islands and inlets. Offering some of the best sailing in the World, you will experience a journey of discovery that incorporates powdery beaches, secluded anchorages and a laid-back pace of life.
Whether you wish to island hop and visit some of the Maldives' five star hotels or spend your full honeymoon aboard in complete privacy, a yacht charter provides the ultimate way to experience this stunning destination.
Seychelles
Located just off the east coast of Africa, the Seychelles is a group of islands renowned for their beaches, palm trees and beautiful landscapes.
This archipelago is made up of 115 islands, comprising some of the oldest granite islands in the world, and low-lying coral atolls and reef islands. This diversity of the Seychelles is a fantastic advantage when sailing, as each island is just a short trip away, providing a range of options depending on how you would like to spend each day.
British Virgin Islands  
For those that truly want to get away from it all, the British Virgin Islands, located in the Caribbean to the east of Puerto Rico, provide the ultimate destination. Particularly challenging to get to without a yacht, a honeymoon here will position you in 0ne of the World's most unspoilt of locations.
Made up of more than 60 islands and islets , you will experience white sand beaches at every turn. Beach bars are located on many popular bays, whereas there are also many unexplored and inhabited locations for those moments when you're looking for ultimate privacy.
Eastern Mediterranean
For those looking for something a little more adventurous, a yacht charter in the Eastern Mediterranean could provide the perfect solution.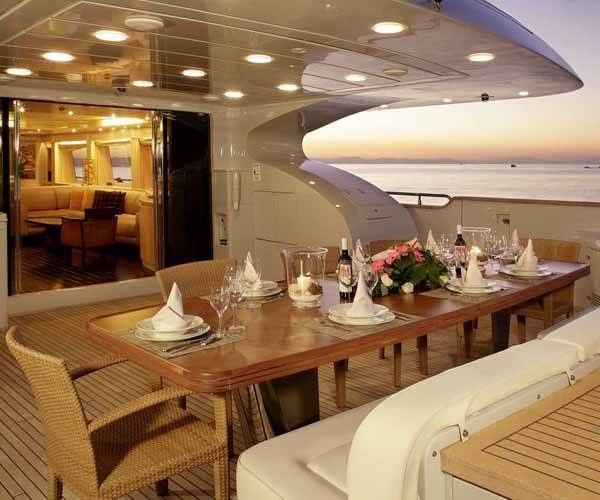 Whether you want to casually cruise the coastline, or visit some of Europe's most stunning cities, a yacht allows you to move between destinations and return to your yacht at your leisure. Some of the best destinations to consider include Greece, Turkey and Cyprus.
South of France
Offering quintessentially breathtaking backdrops that can't fail to impress, a yacht charter in the South of France can't fail to impress.
Destinations to visit include St Tropez, Monaco and Bonifacio and your Captain will also be able to show you some of Europe's most idyllic locations and secret anchorages, perfect for swimming and private dining.
Prices for a week-long charter start from just £12,000 per week.
Geoff Moore is Managing Director at West Nautical. With offices in Russia, UK and France, West Nautical is a specialist in bespoke yacht charters, brokerage and management.
If you would like to be a guest blogger on A Luxury Travel Blog in order to raise your profile, please contact us.