As winter gives way to the promise of Spring, what better time to start thinking about the joys of Summer? And, where better to spend time during those balmy months than Provence? Here you will find fabulous cities, glorious villages and the most scenic of coastlines and, if that were not enough to tempt you, lots of things to do too.  Here are some of our top tips for events and things to do during the Summer of 2018 in Provence.
Music to your ears
Whatever your taste in music, you will be spoilt for choice in Provence.  The city of Orange, located just to the north of Avignon, boasts a wonderfully preserved Roman theatre (a UNESCO World Heritage site) which, each year, hosts "The Chorégies d'Orange", one of the oldest music festivals in France.  Offering an internationally renowned season of opera, the festival runs from 20th June to 4th August. Opera and a variety of other concerts can also be enjoyed in beautiful Aix-en-Provence and 2018 is the 70th year of Festival d'Aix.  Why not arrive early, strolls the streets, enjoy a glass (or two!) of Provencal wine before heading off to enjoy the music of world class performers?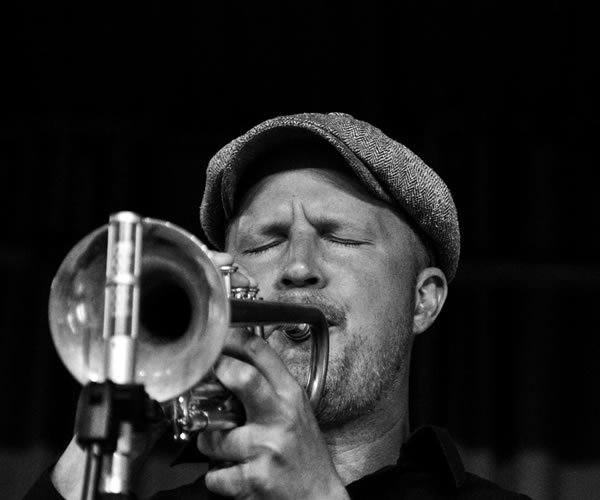 If Jazz is more your thing, then head to buzzy Marseille, where the annual Jazz Festival will give you the chance to see a variety of artists performing at different venues throughout July.
The fun of fêtes
"Fêtes" are so quintessentially French and, in the same tradition as English summer fairs, most French towns and villages will host an event during the Summer months. Big or small, there is normally music, food and lots of wine to be had and they are always joyous, enthusiastic affairs. Definitely not to be missed if you want to experience a real taste of French life.
Fabulous Avignon, set on the river Rhône, with its picturesque medieval buildings and UNESCO protected sites is enough of a temptation in itself.  However, if you want to experience a glimpse of France's medieval past, then head to Avignon for its annual Harvest Proclamation, this year on Saturday August 25th.  Held to mark the start of the grape harvest, all important in a wine producing region like Provence, it is a thoroughly French affair with brass bands, ceremonial robes, wine tasting, picnics and regional produce, all culminating in an evening concert.  Not to be missed!
The glorious little port town of Cassis, overlooked by its ancient château, celebrates its "Fête de la Mer" in July.  As important as the wine production was to Avignon, so the sea rules the life of any fishing village; each year, Cassis pays homage to the fisherman's patron Saint-Pierre with a fête dedicated to the sea.  Expect music and processions, more wine and much feasting on sardines.
And, last but definitely not least, the ultimate Fête has to be Bastille Day, when the whole of France will resound to the bangs and whistles of fireworks to celebrate on July 14th.  However, Marseille is said to be one of the top three locations to enjoy the national celebrations. Head to the city's Vieux Port for summer fireworks which will take your breath away.
Bobbing about at sea
Regardless of whether you just like to look at the water, or prefer swimming in it, there are endless choices to enjoy the lapping Mediterranean waters along the Provencal coast.  One of the most beautiful locations has to be the glorious Parc Nationale des Calanques.  Located just east of Marseille, the park is an awe-inspiring mix of high cliffs, narrow coves and tiny off-shore islands.  Wonderful views can be found from cliff top walks, although these paths are closed during the months of July and August because of fire risk.
However, the summer heat makes it a perfect time to explore the crystal-clear turquoise waters from a boat, with trips running from Marseille and Cassis.  With a wide variety of water based options to choose from, you can just look and wonder, or take a trip which allows sufficient time for a swim.  Alternatively, for the more athletically inclined, kayaks and paddle boards are available for hire, allowing you to explore the multiple inlets in your own time.  Once you have feasted on these natural wonders, why not head east to one of the gorgeous beaches around the port of Bandol, where you can bask in the sun while listening to the sea lap a few metres away.
The pleasures of eating and drinking
If you want nothing more than to dine under the stars and sample the local wine, then Provence is definitely the destination for you.  Whether you prefer city or village, port or beach resort, the proximity to the sea means you can dine on the freshest of seafood.  Be sure to sample "Bouillabaisse", a local speciality fish stew in Marseille.  The local vineyards of Aix-en-Provence, Cassis and Bandol, which produce white and rosé wines, will not disappoint either.
If wine and food are your passions, contemplate a wine tour or cookery class.  Alternatively, you can enjoy a day of exploration with 'Walking Food Tours'. Your guide Laurent will take you through markets and vineyards passing his passion for all things Provencal on to you.
Pottering in the garden
Provencal markets will inevitably offer you temptation after temptation if you are a plant lover.  However, if gardens are your passion, don't miss Parc du Mugel at La Ciotat.  Originally privately owned, this inspiring garden is now open to the public.  Nestling beneath the 155 metre high "Le Bec d'Aigle" rock, the garden covers 17 hectares, including a botanical garden and nature reserve, with an amazing variety of plants nestling in its protected microclimate.  With views out to sea, you can reach two small coves near the garden, one with picnic facilities and one with a restaurant.  Allow a day to explore.
To buy or not to buy – antiques and brocante
Provence has long been identified as the place to find that special little something in a local flea market and, throughout Summer, you will find these events scattered around local villages and towns (vide-greniers.org is a great source of information for events local to your stay.)
However, the ultimate brocante event is held twice a year, in the Provencal town of Isle-sur-la-Sorgue.  With around 800 exhibitors spread through the winding streets of the town, the event is said to be one of the largest antique fairs in Europe.  As the second fair of the year is held in August, it is perfectly timed for some holiday retail therapy, so take plenty of cash and be prepared to bargain!
And for motorsports lovers…
We are very excited about the return of the French Grand Prix to Circuit Paul Ricard on Sunday 24th June! This amazing track is set just outside of Le Castellet and has played home to some superb races over the years and can trace its F1 origins back to the early 1970s, when it held the first of its 14 French Grands Prix to date. Without doubt, this will be a day to remember!
Whatever your plans this summer, Provence offers a diversity of experiences, places to see and superb weather that can be hard to beat. Whether you are able to visit for a weekend or a couple of weeks we know you'll love this wonderful area of France that we are lucky enough to call home.
Su Stephens is Owner of Olives & Vines. Olives & Vines is a luxury holiday company based in the South of France offering stays at their beautifully designed holiday house and boutique hotel in Le Castellet.
If you would like to be a guest blogger on A Luxury Travel Blog in order to raise your profile, please contact us.