A symbol of Portugal's illustrious wine making heritage and a captivating swirl of medieval, Baroque and 19th century grandeur, Porto makes her stately home at the end of the mighty Douro River. An ancient city birthed from a confluence of Celtic and Roman cultures, Porto abounds with alluring charms, from the historic Port lodges of Vila Nova de Gaia and the series of elegant bridges that traverse the Douro, to ornate cathedrals and sloping cobblestone neighborhoods with colorfully tiled facades. A vibrant community and inviting must see districts make Porto one of Europe's most unexpected urban gems, just waiting to be explored.
São Bento Railway Station
A 20th century jewel box of design in Porto's historic center, São Bento Railway Station is not only the city's central railway station but one of its most stunning artistic triumphs. Imagined by architect José Marques da Silva, the heart of the three-level beaux-arts building is an enchanting ground level vestibule adorned with 20,000 striking blue and white azulejos, hand painted by master artist Jorge Colaço. A feast for the eyes, moments from Portuguese history are memorialized in the station's series of elaborate glazed tiles, from scenes depicting infamous battles and portraits of nobility, to pastoral settings and moments capturing everyday working life in the region.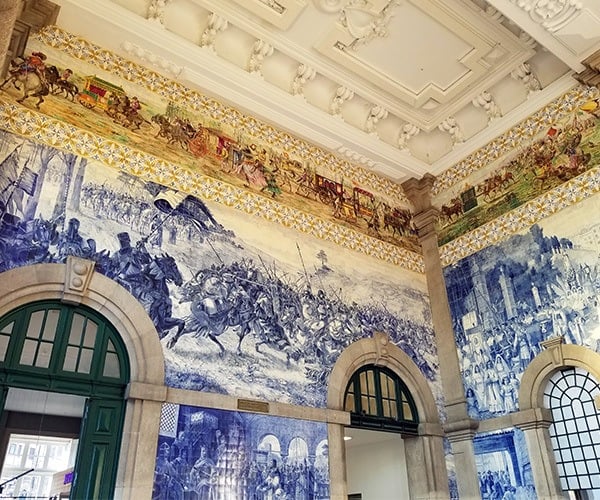 Livraria Lello
A notable source of inspiration for Harry Potter author JK Rowling while residing in Porto, Livraria Lello is one of Portugal's oldest bookstores, and a whimsical ode to the magic of literature. A 19th century symbol of culture and knowledge within the city, the bookstore can be found situated along Rua das Carmelitas, just off of Porto's Praça de Lisboa. Design and literary aficionados will appreciate Livraria Lello's intriguing blend of Neo-Gothic and Art Nouveau architecture encasing a dreamy Art Deco interior, punctuated by its famed curvaceous staircase intricately carved in wood, and crowned by a luminous skylight, which is a masterpiece of stained glass artistry.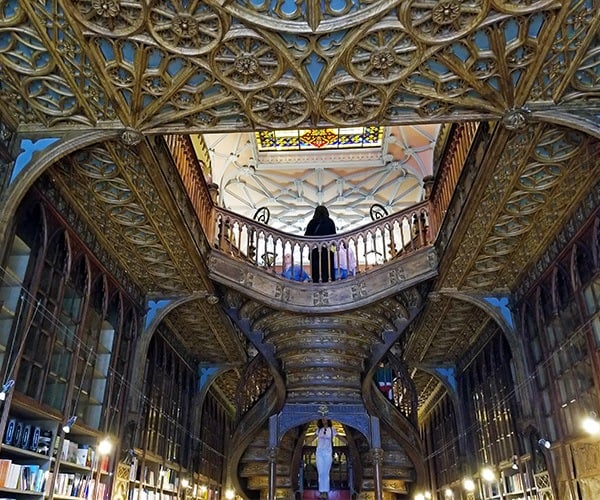 Restaurants with views
Porto boasts an impressive dining tradition, from innovative fine dining options to local eateries specializing in regional dishes like the beloved stick to your ribs sandwich Francesinha.. The culinary reputation of Porto continues to soar year after year thanks to its fine array of quality restaurants showcasing ingredients that reflect the city's unique culinary duality, drawing from the bounty of the Atlantic and the mountainous reaches of the Trás-os-Montes e Alto Douro. Undoubtedly, no food adventure through Porto would be complete without savoring the city's signature flavors while admiring stunning views of the Douro River. Two gourmet destinations in particular are standouts for their sophisticated flavors paired with sweeping views of Porto and its iconic Dom Luís I Bridge. VINUM at the 19th century Graham's Port Lodge celebrates the cuisine of Northern Portugal with taste traditions from its provinces, such as the Douro Valley and Minho, along with Basque influenced cooking. At VINUM, dishes are elegantly presented as the perfect partner for the restaurant's impressive wine list, with a particular focus on the Symington family's exquisite Ports and DOC wines. The acclaimed Two Michelin star Yeatman Restaurant led by Chef Ricardo Costa is a gastronomic journey through the wine appellations of Portugal reimagined with a creative sensibility, while staying true to regional ingredients. The restaurant serves its stellar cuisine within an elegant dining room accentuated by panoramic views over Porto and the Douro, which are second to none.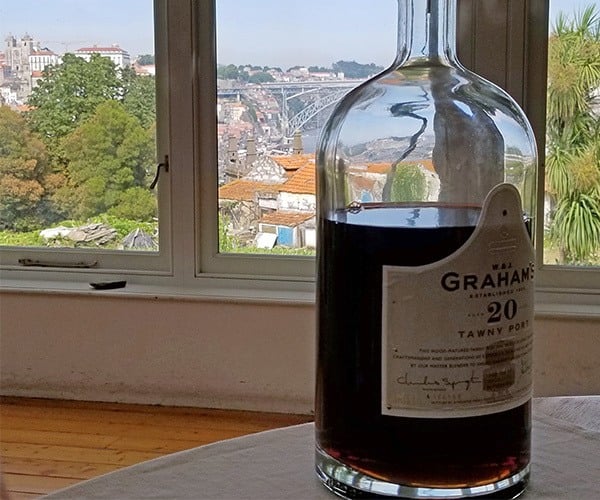 Palácio da Bolsa
A grandiose celebration of stained glass, palatial architecture and sumptuous decorations, the Palácio da Bolsa is a Neoclassical masterpiece set atop the scenic Praça do Infante Dom Henrique. Porto's former stock exchange, the UNESCO World Heritage site was built in the 19th century and remains one of the city's most prized architectural marvels. With a facade reminiscent of the Palladian style, the building's interiors are a treasure trove of antique Portuguese-style furnishings, gilded stucco and frescoed ceilings, regal works of art, and lavish spaces, which include the Hall of Nations, crowned with a sensational dome of iron and glass, and the extraordinary Arabian Room, an opulent hall designed in magnificent Moorish Revival style.
Praça da Ribeira & Cais da Ribeira
The center of the city's historic hustle and bustle, the Ribeira district exudes Porto charm and offers a lovely slice of daily life in the vintage heart of the city. An important center of trade since the middle ages, the Ribeira district and its bewitching Praça da Ribeira (Ribeira Square) is a glimpse into Porto's past, while featuring a taste of its present. Lined with lively al fresco cafes and delicious eateries serving up petiscos both traditional and contemporary in style, the ambiance of the square is boldy charming with its colorful, 15th century architecture funneling visitors toward the river. To take a stroll along the Ribeira's impressive waterfront promenade, known as the Cais de Ribeira, is to experience a quintessential component of Porto life. Visitors will appreciate glorious views of the Vila Nova de Gaia district across the water way, and can opt to hop aboard one of the many boats that cruise along the scenic Douro River.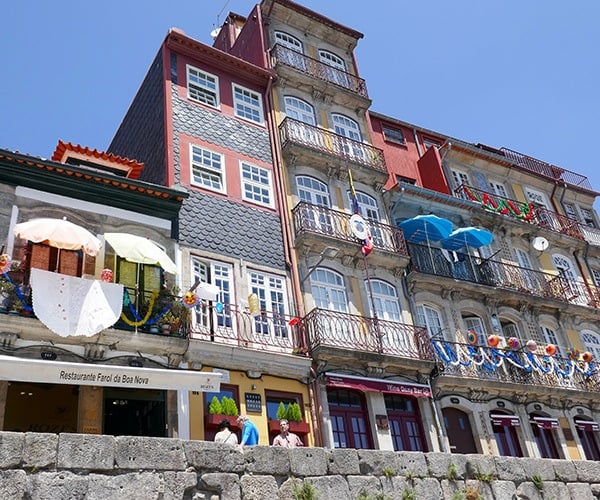 Dejou Marano is Co-Founder of CountryBred. CountryBred are experts in private travel and craft enriching cultural journeys to the most intriguing corners of Europe.
If you would like to be a guest blogger on A Luxury Travel Blog in order to raise your profile, please contact us.