For most of us, Baltimore is not necessarily top of mind when it comes to places to go on a US holiday. But it absolutely should be! Move over Portland, Oregon – there is a new hip, foodie city on the horizon!
1. Fantastic restaurants
Baltimore is bustling with interesting and innovative restaurants. Its location means it has fantastic fresh seafood (especially crab) and great produce and meat from the nearby farms of Maryland. The city is probably most famous for crab cakes. Forget everything you knew or thought you knew about crab cakes. I was imagining a few pieces of crab in a doughy mix. I was completely wrong!
Crab cakes in Baltimore are literally packed with pieces of juicy, tasty crab meat and little else. I was a bit surprised at the price until I had one and understood I was eating virtually straight crab. You cannot leave Baltimore without trying one. Most menus in town will have some variation on crab cakes on their menu. The classic crab cake is served at Faidley's at Lexington Market.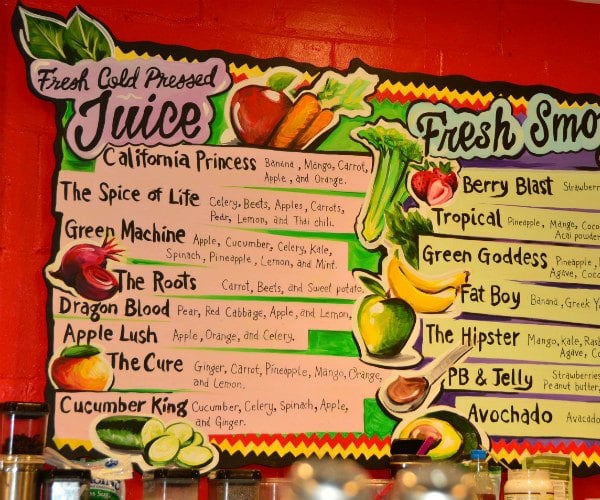 For a fantastic seafood meal on the harbor don't miss The Loch Bar. I enjoyed amazing and oh so fresh oysters. There is an extensive raw bar menu offering more oyster choices than I had ever seen.
I then moved on to the yellowfin tuna which was amazing!
The Food Market in Hampden is a great spot to enjoy modern variations on crab. Don't miss ordering their starter pretzels thought before you go crab mad. These puffy tasty pieces of dough are amazing! I had an amazing crab pot pie and also sampled some delicious shrimp.
Local sourcing is a big theme in Baltimore and several restaurants have made quite a name for themselves in this area. These include Gunther & Co (who have an oyster happy hour), Woodberry Kitchen, Modern Cook Shop, Wit & Wisdom and Alma Cocina Latina.
2. The Waterfront
The Baltimore Harbor or Waterfront is the heart of the city. It is a large area but still quite easy to walk. Ferries can take you across the harbour but it is quite fun to walk it and explore.
Start your journey at the American Visionary Art Museum. This quirky museum is devoted to all things original and emerging in the world of art and is a fun and colorful place. Then walk down the waterfront and see some of the interesting sculptures, pop up the top of the World Trade Centre for amazing views and visit some of the classic ships.
The National Aquarium is quite amazing. The building itself is a stunning example of modern design. Inside it offers everything you could ever imagine from an aquarium. There is dolphin feeding, sharks, a recreation of the Australian bush and so much more. This is a must do when you visit Baltimore.
Finish your exploration of the harbour at the lovely Fell's Point neighborhood. This historic area is full of classic architecture, great restaurants and cafes and some quirky and unique shopping.
3. It's so photogenic
This one was certainly a surprise to me! I barely put my camera down during my visit to Baltimore. On a nice day, the Baltimore Waterfront is stunningly photogenic. The amazing National Aquarium is filled with photo opportunities – particularly the jellyfish.
Also on the waterfront, the American Visionary Art Museum has a stunning and sparkly exterior plus multiple photogenic exhibits. Opposite the museum on the other side of the harbor is the gorgeous neighborhood of Fell's Point which is filled with photo opportunities.
Baltimore is all about interesting and characterful neighborhoods – quite like Melbourne, Australia. Charles Village is the home to John Hopkins University & Hospital. It's tree-lined streets and cute cafes are great for exploring – and its Painted Ladies are made for photography!
The Painted Ladies were born in 1998 when residents of the area were challenged to paint the facades of their homes in different colours. The competition closed in 2003 but the painting has continued, making for colourful streets.
Hampden is a quirky, funky neighborhood with some fantastic restaurants and quite a bit of street art. Restaurants like Cafe Hon with its giant pink flamingo facade and quirky stores like Ma Petite Shoe are just begging to be captured.
Graffiti Alley is off the beaten tourist path but well worth a visit if you like street art. This is the only area in Baltimore where graffiti is legal and full advantage is taken in this incredibly colourful and creative alley.
4. Quirky and classic food markets
Whilst food markets have been a more recent phenomenon in most places, Baltimore has been known for its food markets for many years. Broadway Market is located in the lovely Fell's Point neighborhood. It is well known for seafood and pierogi's! Sofia's deli serves up three types of delicious homemade pierogis. Enjoy them on the spot or take them home– but make sure you put some bacon on the top for maximum effect!
Lexington Market is another Baltimore classic. It is perhaps best known for Faidley's, home to the most feted crab cake in the world! Faidley's also offers fish to take home and many other fish dishes to enjoy on the spot. However, they are famous for their crab cakes for good reason. They are literally stuffed with delicious, tender pieces of white crab meat and amazing!
If you feel like something sweet after your crab cake pop along to Berger's Cookies. Bergers has been around since 1835 and is most famous for its classic cookie. This cookie combines a shortbread base with a deep fudgy icing layer – delicious!
In recent years some new food markets have opened. Two of the best are R.House and Mt Vernon Marketplace. R.House is located just near Charles Village. It features about 15 different operators selling everything from Korean food to fried chicken to smoothies. There is loads of seating and it is a perfect place for either lunch or dinner.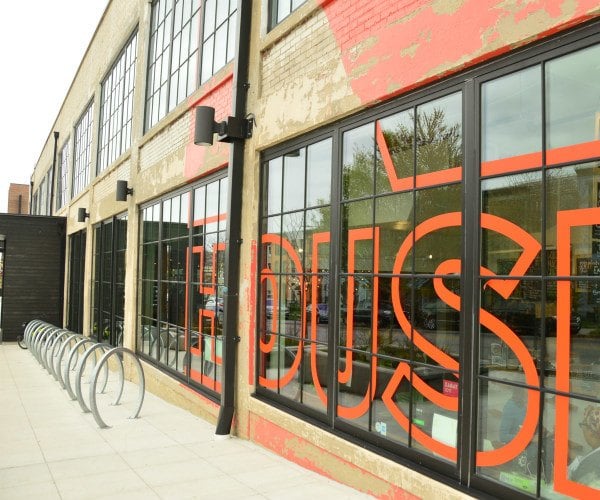 Mt Vernon Marketplaces is unsurprisingly located in the Mt Vernon area. It also features a variety of stalls selling all types of different cuisines as well as a good sized seating area.
5. It is in such a great location
Baltimore is the perfect addition to a trip to the East Coast of the US for something a bit different to break up the major sightseeing extravaganzas of nearby Washington DC and New York City!
Baltimore can be reached in 2 1/2 hours on a train from Penn Station in New York. The train runs 7 days a week, 24 hours a day. It does have its own airport but if you are coming from New York the train is usually faster as the stations in both cities are very central.
Washington DC is less than 40 miles away. Baltimore could be a great day trip from Washington DC but it does merit far more time than that. I found that a 3-night stay was perfect.
Amanda OBrien is Owner of The Boutique Adventurer. The Boutique Adventurer focusses on luxury adventures in emerging destinations that end with a high thread count on the sheets in the evening.
If you would like to be a guest blogger on A Luxury Travel Blog in order to raise your profile, please contact us.