By
Simon Williams
on Jun 13, 2018 in
Accommodation
,
Adventure Travel
,
Antarctic
,
Attractions
,
Chile
,
Going Out
,
Hotels
,
Polar Regions
,
Regions
,
South America
,
Speciality Travel
Chile is one of the hottest travel destinations for 2018, offering something for everyone along with magnificent scenery, friendly cities and delicious cuisine. We have chosen 7 of the best and most magical experiences to enjoy when visiting, and suggested 7 of the most luxurious hotels to match;
1. Hiking the W Trek
One of the most popular and exciting treks in all of Latin America is the W Trek in Patagonia's Torres del Paine National Park. This 5-day hike takes adventurous travellers past jagged glaciers, through ancient forests and along the edge of turquoise blue lakes. Between each walk, hikers can stay in tents or at the comfortable 'refugios' found throughout. However, if you want to partake in the treks, but still enjoy the comfort of a luxury hotel at the end of the day, this is also possible.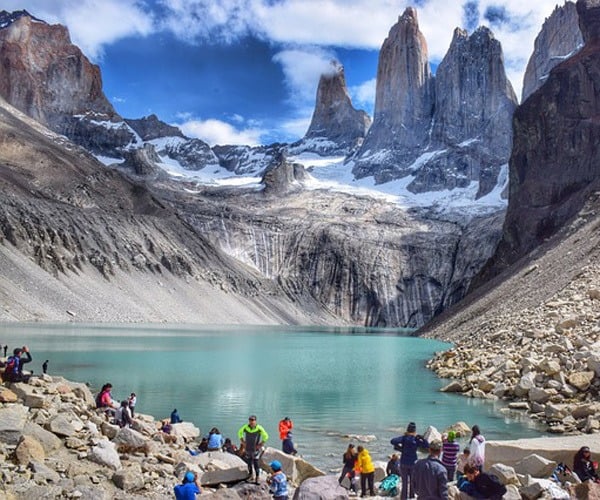 The Awasi hotel is one of the most exclusive properties in Chile, offering outstanding views of the park from individual cabins which are very well facilitated. Each comes with its own private guide and vehicle, so guests can choose which treks or other activities they would like to do every day. Aside from this, the hotel has sublime food and first-class service.
2. Climbing the Villarica volcano
In the Chilean lake district, the small and charming lake side town of Pucon is located next to the impressive Villarica volcano. At night, under the crystal-clear skies, it is possible to see the orange glow from the lava within, and during the day keen trekkers can summit the volcano to peer into its depths. This exciting excursion is not for the feint hearted and ends in an exciting toboggan ride down the snowy slopes of the volcano. Aside from the fabulous trekking the region offers, there are also plenty of other activities including horse riding, bird watching, white water rafting, kayaking and more.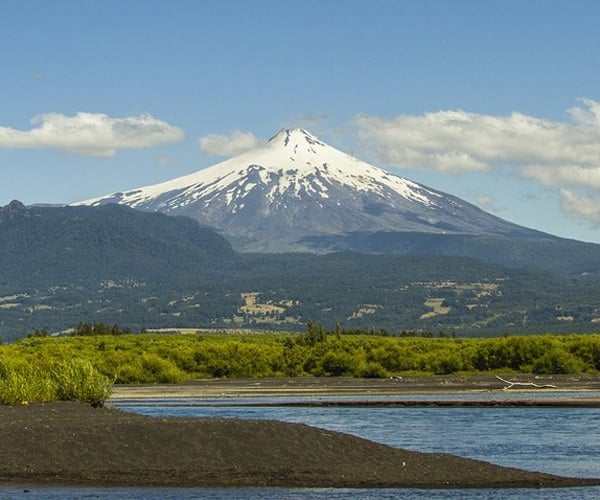 To fully immerse yourself in this region, an excellent place to stay is Antumalal. A respected hotel with a privilidged location and impressive guest list – including Her Majesty the Queen, Neil Armstrong and Emma Thompson. The art-deco styling and first class service ensure that your stay is unforgettable.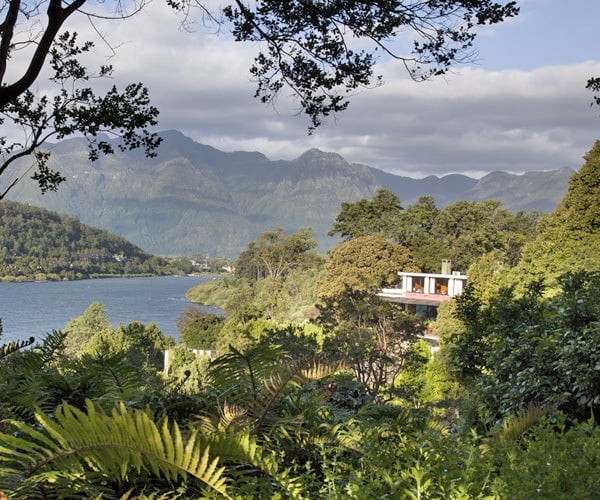 3. Discovering the churches of Chiloe
The mysterious island of Chiloe is off the beaten track for most travellers, but the rich culture of this remote region is both bizarre and fascinating. Throughout the island, colourful churches (which also happen to be extremely photogenic) can be found, and due to their unqiue designs have been awarded UNESCO World Heritage status. Elsewhere on the island, visitors can enjoy discovering penguin colonies, wonderful seafood and picturesque villages.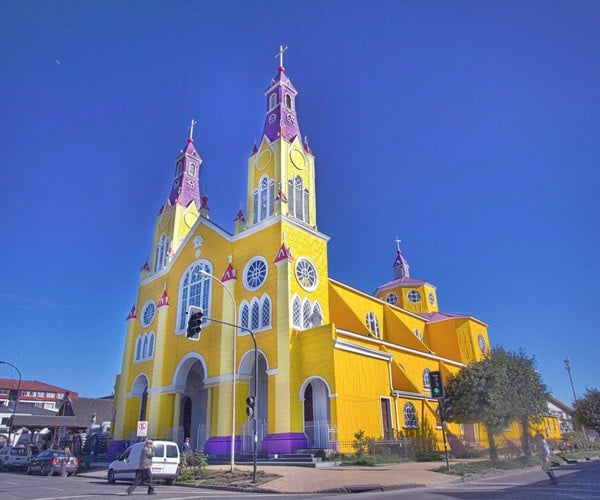 The well-known chain of Tierra hotels, exclusive to Chile, have a property here aptly named 'Tierra Chiloe'. The architecture alone is eye-catching, and the services and luxury facilities are faultless. Staying on an all inclusive basis is the best way to explore this wonderful little island inf comfort.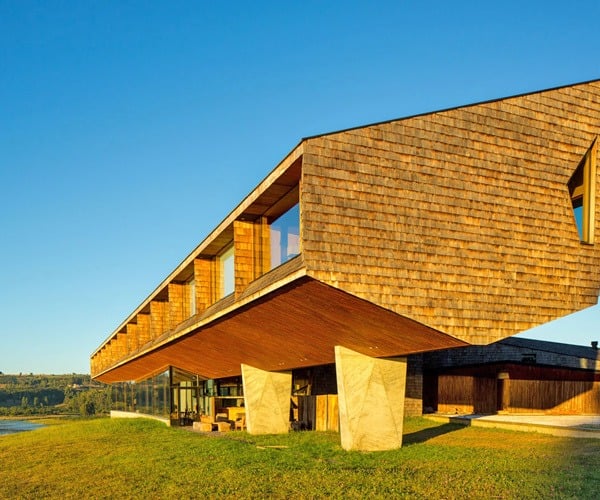 4. Stargazing in the Atacama Desert
The Atacama Desert is widely known for having some of the clearest skies in the world, drawing thousands of stargazing tourists every year. Out in the middle of the barren landscapes, huge telescopes have been erected allowing breath-taking viewing of planets and stars millions of miles away. If you are in Chile, this is an unmissable activity, and aside from the stars above, the Atacama offers plenty to do.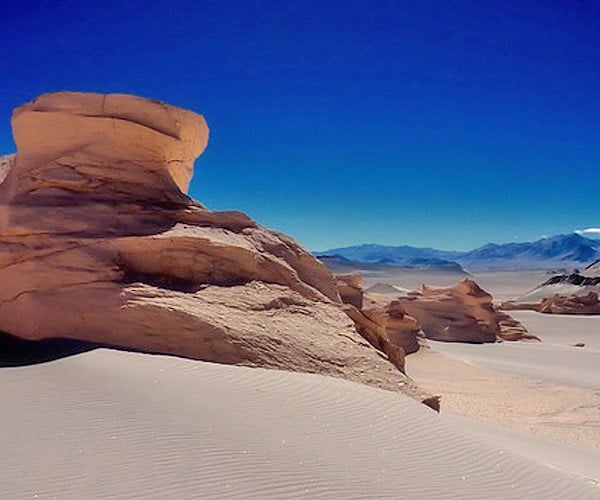 If you are a backpacker, there are a number of cosy hostels in the town of San Pedro, but if you want to explore the area is style, a number of all inclusive properties offer luxury accommodation and premium activities. The Alto Atacama is one such property, which was built to blend in with the desert and has strict environmental policies throughout. Most of the staff are from local indigenous communities and the restaurant serves delicious local cuisine. What more could you want?
5. Escaping to Easter Island
This tiny speck of land far out in the middle of the Pacific Ocean has been a bucket-list travel destination for many years. Aside from the world-famous Moai statues which still fascinate people today, the island has excellent trekking, great scuba diving and beautiful beaches.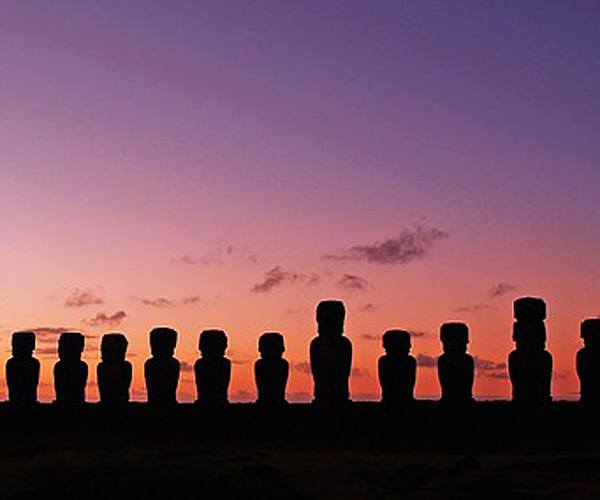 Places to stay on the island are limited, but one of the best is the Explora Rapa Nui. Explora are a small chain of hotels with a number of properties in locations which offer excellent outdoor activities and true exploration opportunities. The design of the hotel is contemporary and comfortable, with excellent food and some of the best guides in Latin America.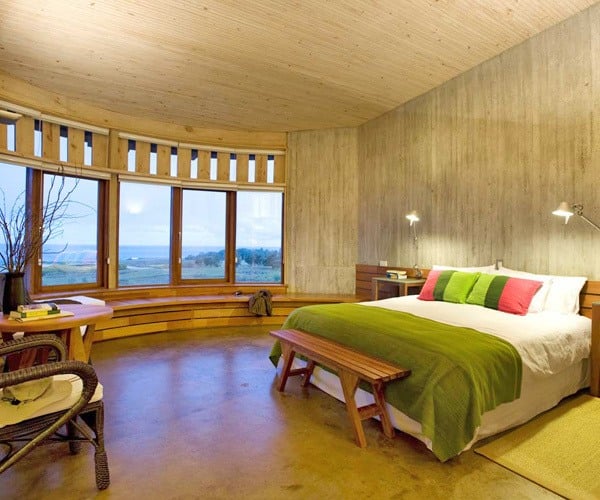 6. Staying on a vineyard
It would be hugely disappointing to visit Chile and not experience a vineyard during your stay. The wines produced here are well known and respect worldwide, and regardless of if you like red or white, you will find a bottle (or two) that you enjoy. Vineyards often offer free tastings, or for those wanting more, full day tours with lunch and tastings can be organised. An unmissable experience for the wine lovers among us.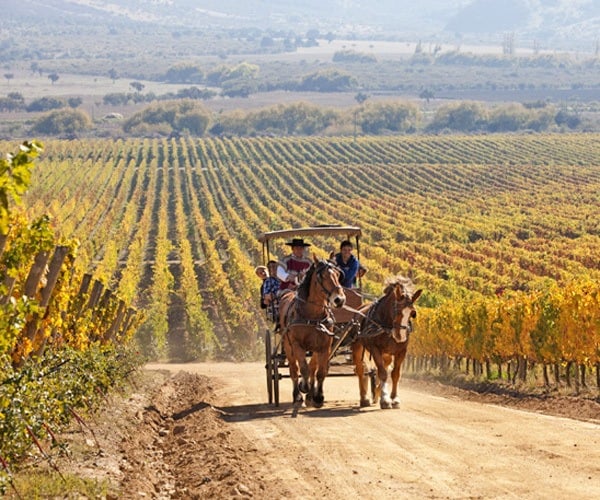 Immerse yourself in the wine culture by staying at a vineyard hotel, there are many to choose from, but for pure luxury the Vik property stands out from the rest. Situated in the middle of an 11,000 acre vineyard it is an avant-garde retreat. Facilities include an infinity pool, full spa with wine-inspired treatments and 22 luxurious suites.
7. Flying to Antarctica
If none of the above tickle your fancy, the ultimate experience from Punta Arenas in Chile could be an 8 day trip to Antarctica, by plane. Usually only accessible by a 2-day crossing of the Drake Passage, the new fly-cruise option is opening the white continent to those who are limited on time or suffer from seasickness.
Only a handful of cruise ships are currently offering this exceptional option, one of which is the Hebridean Sky, one of the finest small ships in the world. With just 100 passengers on board, this short trip will be a once in a life time experience.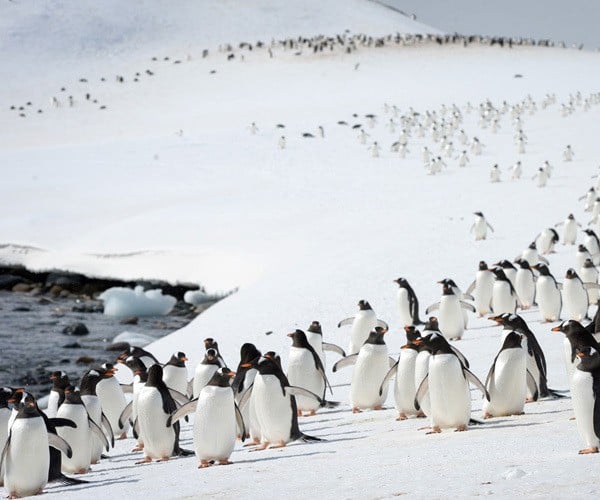 Simon Williams is Director of Humboldt Travel. Humboldt Travel is a luxury travel company specialising in tailor made holidays to Latin America.
If you would like to be a guest blogger on A Luxury Travel Blog in order to raise your profile, please contact us.