In Ecuador, the giant river otter´s conservation status is categorized as Critically Endangered after decades of indiscriminate hunting. One of the most prized treasures we protect is this otter that in Añangu has a safe refuge with enough fish to stay and reproduce.  In the Amazon basin, near Coca city, the presence of this and other large species can be enjoyed within the Yasuní National Park. This aquatic carnivore, the most threatened in South America with its six feet in length, noisy and easy to detect, have few effective refuges where the few remaining family groups can thrive without the threat of fishing nets and hunters.  The Añangu lagoon is one of those places.  Three new Giant Otters in the Ecuadorian Amazon is important news for the country and the world confirming the success of the protection of the resources hand in hand with the Yasuni National Park.
Twenty years ago, Añangu Kichwa Community collectively relinquished their legal right to subsistence hunting and fishing as to recover wildlife populations that as in all other places in the Amazon, had been depleted by hunting. Añangu decided to put all its bets on eco-tourism as its development option, which favors the observation of the larger Amazon wildlife species in its habitats, free and without the fear of humans, accompanied by a close and authentic contact with the Kichwa culture.
We hope that the confirmation of this wonderful event which even means that the Giant Otter population in the Yasuní has grown by 10%, calls the attention of society, authorities, companies that operate in the area and other communities, about the growing threats to the recovery of the species: oil spills, toxic wastes from oil palm plantations and raw sewage, added to the increasing human presence in Giant Otter habitats where there are no controls or awareness about the need to protect them.  The huge efforts by Añangu community protecting wildlife and ecosystems, are rewarded with the birth of these Giant Otter cubs as our contribution to the country and humanity through the conservation of a unique biological wealth that is quickly losing its larger, emblematic species' and their fundamental role in the Amazon ecosystems.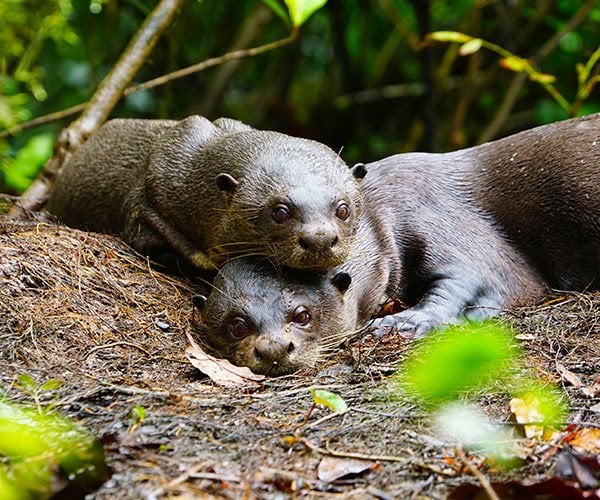 Añangu Kichwa Community emphases its commitment to keep protecting the biodiversity of the Amazon, especially of those species most vulnerable to hunting pressures (primates, cats, caimans, turtles, peccaries, arapaima, tapir, etc.) whose existence in other parts of Ecuador is increasingly uncertain. The quality of life in our community combined with the abundance of wildlife confirms the possibility that development can exist without harming nature.
Diego Escobar is Marketing Director at Napo Wildlife Center. Napo Wildlife Center is an eco-lodge offering unforgettable experiences in the Amazon rainforest of Ecuador, inside Yasuni Biosphere Reserve, which is managed by the Añangu kichwa aboriginal community.
If you would like to be a guest blogger on A Luxury Travel Blog in order to raise your profile, please contact us.