By
Dan Bagby
on Aug 21, 2018 in
Accommodation
,
Africa
,
Bahamas
,
Belize
,
Caribbean
,
Central America
,
Honeymoons
,
Hotels
,
Leisure Travel
,
Mauritius
,
Oceania
,
Pacific Islands
,
Panama
,
Regions
,
Resorts
,
Saint Vincent and the Grenadines
,
Speciality Travel
Most honeymooners expect some privacy as they enjoy their first vacation as a married couple, but what about enjoying your own private island? Vacationing on a private island is more available than you might think. Make the most romantic trip of your life unforgettable by going to one of these nine private islands located all across the globe. For some, it means staying at a resort or sharing the island with a few other guest, and some can be rented as a whole.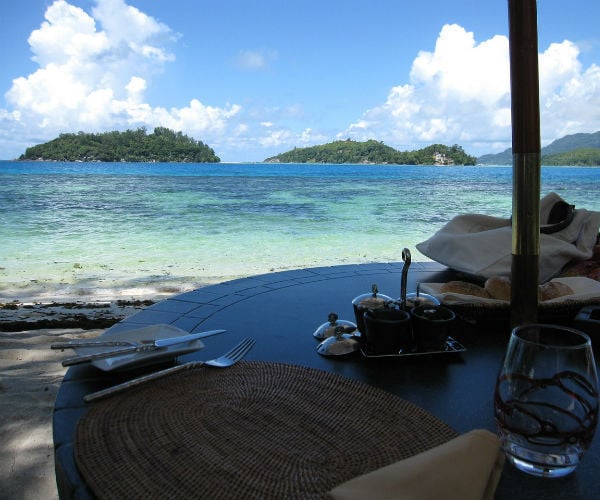 Tikehau Farfarua Lodge, French Polynesia
Book this private island to experience tranquil white and pink sand beaches surrounded by coconut trees. The wooden Tuamotu style house can sleep six in its three rooms. Recline in the outdoor lounge covered by a palm frond roof or nap of the couch in the covered veranda. Be a true Polynesian with a separate bathroom house that overlooks the garden. Staff are always present to cook and assist you, but their quarters are far enough to maintain your privacy.
Uniquely, this island offers a boat and its captain, and a car with a driver to allow you to visit the area beyond Tikehau.
L'ilot, Mauritius
Spend your honeymoon swimming in the ocean or floating in a bathing pool at L'ilot. This luxurious villa built of natural materials is located on a 3100m2 private island with a bridge to the mainland. Enjoy the views of the clear turquoise see from the terrace or open your living room to the beach. Eat fresh fish from a local, book a massage, or add on butler services to enhance your time on this paradise. Take a short drive to see beautiful gardens or go golfing if you wish.
Hatchet Caye, Belize
Hatchet Caye offers the greatest range of options for guests: choose to book an ocean front cabana, a room in the main house, or the entire island. The cabanas can sleep four, and include a private deck and beach area. The nine housing options are well spaced and provide spectacular views of the ocean. Dine at the island's restaurant and bar to sample local seafood, or schedule a romantic picnic by the water. Hatchet Caye offer snorkels and kayaks for exploring the ocean when you aren't relaxing on padded sunbeds. Additionally, you can choose from four honeymoon packages of honey nights that include meals and other amenities.
Cayo Espanto, Belize
Book one of six beachfront villas on Cayo Espanto to enjoy private pools and doors that open your bedroom to the ocean. They are positioned to ensure guests' privacy, aided by the thick mangrove trees that conceal the villas. Not close enough to the water? Rent a unique 1100ft2 over the water bungalow on a 150m dock. The bungalow is a favorite for romantic getaways. Book the entire island to get the most privacy and a private butler. Cayo Espanto is well known for its fly fishing. Cayo Espanto offers honeymoon packages for the villas that range from four to seven night stays.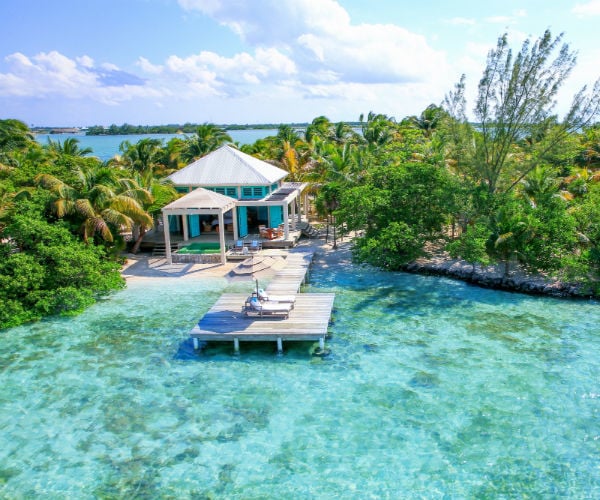 Coco Plum Island Resort, Belize
The Coco Plum Island Resort houses east-facing 18 cabanas with private baths and perfect sunrise views. Upgrade from a standard to a suite that opens onto the ocean, a premium suite with a kitchenette, or an overwater villa with a full kitchen. Just five miles from the Belize Barrier Reef, snorkeling is a prime activity if you can pull yourself from the white sand beaches. Dining is offered in the restaurant's thatched roof dining room. Guided adventures and romantic touches can be arranged to customize your stay. For complete privacy you can rent the whole island for seven nights with meals included.
Royal Belize, Belize
This 7.5 acre island offers five suites, but only books to one group at a time. Choose to stay in a house with three suites, a bungalow or a suite with a private beach. Food, beverages, a licensed boat captain, and a personal concierge are included in your stay. Make use of the private chef in Royal Belize's dining room. Use the villa's cell phone to call your concierge for anything you might need. Relax in a hammock with the provided speakers playing your favorite songs.
Young Island, St. Vincent and The Grenadines
Where better to go for a honeymoon than a heart shaped island? Enjoy a king bed, open air garden shower and private patio in one of the island's 29 guest cottages. Choose between hill or ocean side suites. Sip a drink at the swim up bar and eat at the island's restaurant. Take it easy in a hammock or go sailing to perfect your trip. Young Island is home to historical sites, botanical gardens and panoramic views of nearby island chains.
Urraca Private Island, Bocos Del Toro, Panama
Urraca Private Island is a magical honeymoon destination with the bio-luminescent waters that surround the island. Urraca is an island with no actual land. It is composed of a series of wooden bridges over the twining arms of the mangrove trees. Enhance the experience buy staying in the two-floor honeymooner's hut built of palm fronds with a private lounge area and bath.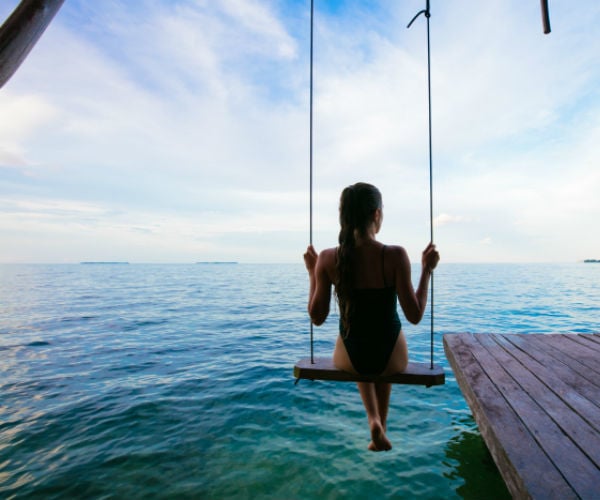 The island also offers four two-person bungalows and one family bungalow. They feature private terraces over the water and ladders into the ocean. Enjoy the included breakfasts, a common dining room, common decks, hammocks, volleyball and a natural pool area. Become friends with the eleven monkeys and one kinkajou who call the island home. Add on romantic packages or tour options to customize your honeymoon.
Over Yonder Cay, The Bahamas
Book the entire island or choose one of the private villas on the four cardinal corners. They house six to eight people and vary in their amenities, such as a private beach, a hot tub, a gym, or a fireplace.
On Over Yonder Cay, natural surroundings meet contemporary amenities. The island is home to a private marina, a beach club with an optional dance floor, a golf course, movie theatre, and a wildlife trail. Enjoy your all-inclusive vacation from the ground, or add a seaplane ride to view your island paradise from the sky.
Dan Bagby is Co-Founder at Honeymoon Always. Honeymoon Always strives to provide the best information to make planning your honeymoon or other romantic getaway easy.
If you would like to be a guest blogger on A Luxury Travel Blog in order to raise your profile, please contact us.