Many visitors described New Zealand as a country with "a smile on its face", and James Cameron says he loves not just the beauty of our landscape, but also the can-do attitude of the people who live here. Mission: Impossible – Fallout star Tom Cruise showcased an incredible helicopter chase through the spectacular Fiordland National Park. So it's not surprising that top-level endorsements from these Hollywood heavyweights – combined with glowing reports from travellers from all around the world – have seen visitor numbers to New Zealand reached an all-time high. This has also prompted the development of more unique lodges and hotels in recent years, some set in our remarkable remote landscapes.
Chalet New Zermatt, near Queenstown (open now)
Chalet New Zermatt is perfectly positioned in stunning, tranquil, alpine surroundings, less than 15 minutes' drive from Queenstown. With spectacular panoramic views over some of New Zealand's most iconic landmarks, this exclusive Chalet offers complete peace, tranquillity and luxury unrivalled in the region. Located in a gated enclave amid native bush and landscaping, this exceptionally large Chalet features a spectacular open plan living dining area, 4 ensuite bedrooms, a kids bunk room, gym, sauna, outdoor spa, cinema, billiards room, internal lift, multiple fireplaces, wine cellar and staff quarters.
Henley Hotel, Cambridge (opening September 2018)
Staying at Henley Hotel is a bit like staying with good friends, good friends with great taste and excited to have you stay. This is a new type of escape: all the character and charm of a boutique-hotel hideaway, served up with heartfelt personal service and an easygoing at-home atmosphere. Warm and welcoming, cosy and chic, modern and memorable….each of the guest rooms have been individually crafted with all the best bits you would expect from a five star property but each room comes with its own personality and flavour so you can choose whichever one takes your fancy! The Chef designs each menu based on the freshest local and seasonal ingredients that he can get his hands on. They work with local farmers and suppliers to make sure they use as much local produce as they can.
Cabot Lodge, near Te Anau (opening November 2018)
Located at the centre of Cathedral Peaks Station and bordering the Fiordland National Park, Cabot Lodge provides the luxury of seclusion. The Lodge accommodates a maximum of ten guests with a focus on authentic New Zealand experiences. Guests are provided with full farm-style breakfasts, pre-dinner drinks, and canapes daily.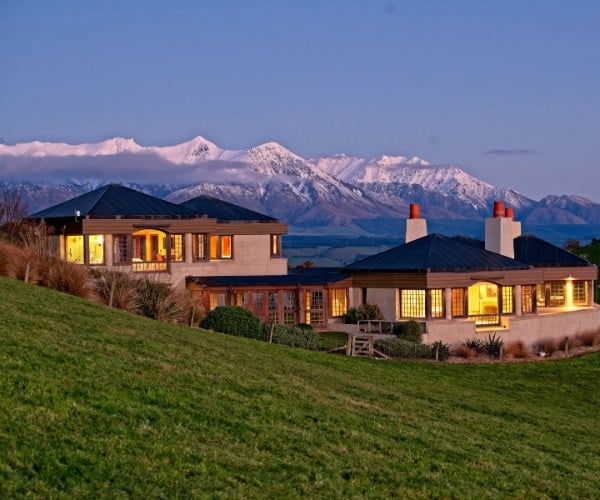 Guests are able to request lunch hampers, designed to be enjoyed while exploring Fiordland and can also arrange for dinner platters to be enjoyed on the property. Alternatively, the area has a fantastic restaurant culture and Lodge staff will happily make arrangements for dinner reservations and transportation into Te Anau.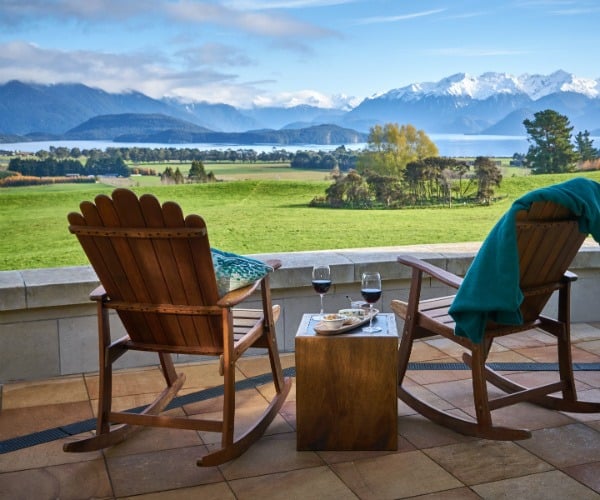 The Lindis, near Lindis Pass (opening November 2018)
The Lindis is In the pristine Ahuriri Valley in the South Island, an architecturally dynamic luxury lodge, featuring 5 eclectically designed. With over 6000 acres and surrounded on 3 sides by conservation parks, guests have the ability to experience a world class alpine wilderness experience with unmatched fly fishing and horse trekking activities amongst many others available. This paired alongside refined New Zealand service provides the ultimate platform to experience New Zealand at its most beautiful.
The Plume Villas, near Matakana (open this Winter)
Plume Villas offer boutique luxury serviced accommodation where guests can relax and rejuvenate in a peaceful country setting. The 12 villas are set in a beautifully landscaped environment, at one with nature in the heart of the country. Guests have access to the cellar door, cuisine and conviviality on hand at Plume Restaurant, a relaxed stroll from their private and comfortable luxury villa. Whether you're here for a wedding, a family or business gathering, or simply a quiet weekend getaway for two, you'll be made most welcome on our grounds and in our restaurant and café, or discretely left alone should that be your preference.
Mahu Whenua, near Wanaka (open since last Summer)
Located in New Zealand's South Island just 20 minutes drive from central Wanaka, 90 minutes drive from Queenstown or a 10-minute helicopter flight from Queenstown Airport, the Ridgeline Homestead and Cottages at Mahu Whenua are easily accessible while giving you the feeling of seclusion and privacy on what is virtually your own private national park.
The property consists of four adjoining high country sheep stations – Motatapu, Mt Soho, Glencoe and Coronet Peak – which, combined, stretch from Glendhu Bay in Wanaka all the way through to Arrowtown in Queenstown. What makes Mahu Whenua so very special is its magical story. From the start, the owner's vision has been to regenerate the land on the stations.
In addition to introducing sustainable farming practices, he has started an extensive plant regeneration and native bird breeding programme which has been an enormous success. To ensure that the owner's conservation initiatives continue, more than 90% of the land has been protected by covenants (Queen Elizabeth II National Trust), making it the largest conservation undertaking on private land in New Zealand's history. The name Mahu Whenua aptly translates to "healing the land".
Veronika Vermeulen is Director of Aroha New Zealand Tours Ltd. Aroha New Zealand Tours Ltd. has been offering 100% tailored journeys and private guided luxury experiences in New Zealand since 2000.
If you would like to be a guest blogger on A Luxury Travel Blog in order to raise your profile, please contact us.