With its impressive cultural sights, glittering blue waters, meze feasts and authentic hillside villages, Cyprus offers a myriad of experiences just waiting to be enjoyed and captured on camera. The Mediterranean isle recently scored third place in a list of most hashtagged destinations with more than 249,000 mentions on Instagram in the first quarter of 2018. With its natural beauty, rich culture and stunning scenery – it's easy to see why.
Here, the Cyprus Tourism Organisation recommends its top things on the island to share on Instagram:
Spectacular mountains
The largest mountain range in Cyprus, the Troodos Mountains is the ideal vantage point. Those who venture to the top will capture mesmerising views of endless green peaks and gaze upon magnificent Byzantine monasteries in the distance. The range is also dotted with characterful, hillside villages, all of which are worth a visit in their own right thanks to their rural charm – Kalopanayiotis, Pedoulas and Kakopetria, are a must see.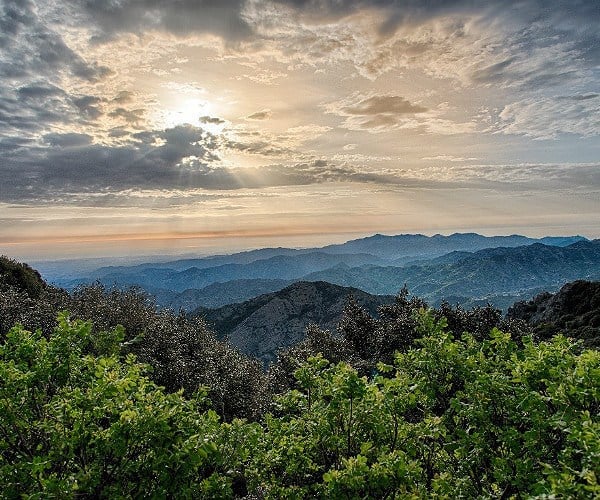 Mythical wonders
The rumoured birthplace of the Greek Goddess of Love and Beauty, Aphrodite's Rock is a spectacular cluster of rocks in the shallow waters of Paphos. Tourists photograph the rock for many reasons, namely its huge size but also to capture the beauty of the waves rising and breaking during certain weather conditions.
Magical sunsets
Akamas Peninsula will truly take your breath away. From its rare and diverse flora and fauna, to its rolling hills and beautiful coastline, the photo opps are never-ending. Renowned for its heavenly sunsets, the Akamas Peninsula is the perfect place to stop, roll out a blanket and have your camera on standby – this is one view you don't want to miss.
Mouth-watering cuisine
Cyprus has many traditions when it comes to cuisine. From magnificent meze platters, to mouth-watering moussaka, expertly crafted bread, and freshly made halloumi, food is most definitely made with love in Cyprus – the island is an epicureans dream.
Hidden gems
Aside from its popular beachside resorts, Cyprus has many charming hillside villages just waiting to be discovered. Idyllic villages like Omodos, Tochni and Lefkara, whilst all slightly different, boast similar stand out features; stone built buildings, long cobbled paths, narrow streets and historical architecture. When strolling the peaceful streets, keep an eye out for bright colourful doors – they make for a striking background.