Happy New Year! We hope all our readers have had a very Merry Christmas and are looking forward to the year ahead. We also want to thank you for your past support and take this opportunity to share with you some of our plans for the site for the year ahead. 2019 is set to be a big year for A Luxury Travel Blog and we'd like to tell you just some of the things that we have in the pipeline.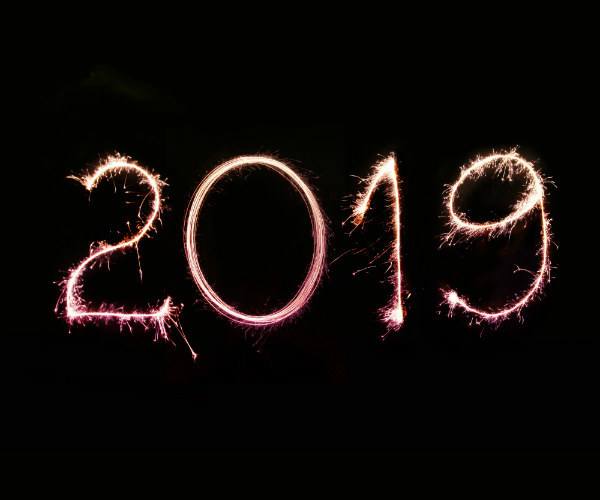 We'd also like to hear from you, our readers and followers, about what changes you would like to see on the site. Do you wish to hear more about certain destinations? Would you like to see more of a personal feel to the blog? Would you like us to focus more on higher end luxury or on more affordable luxury? Are there any new regular features you'd like to see us introduce such as the luxury travel news round-ups we started last year? Whatever it is you'd like to see more of, or done better, please let us know in the comments below!
In the meantime, here are just some of the things we're going to be giving a greater emphasis in the coming 12 months:
Travel more
Our boys' sailing commitments in 2018 have meant that we haven't gone on as many overseas trips in the last year. Even their World Championships this year were held in the UK! Now, though, they have moved to a new boat (an RS200 for any race sailing enthusiasts who happen to be reading) but they are still learning in it and will tend to take part in occasional, local weekend events, rather than lots of national events that take us up and down the entire length of the UK. We'd like to therefore use this new-found time to see more of the world, and go on some really memorable trips. The Maldives is looking like it could be on the cards again, but we have lots of other exciting opportunities on the horizon, too (watch this space!).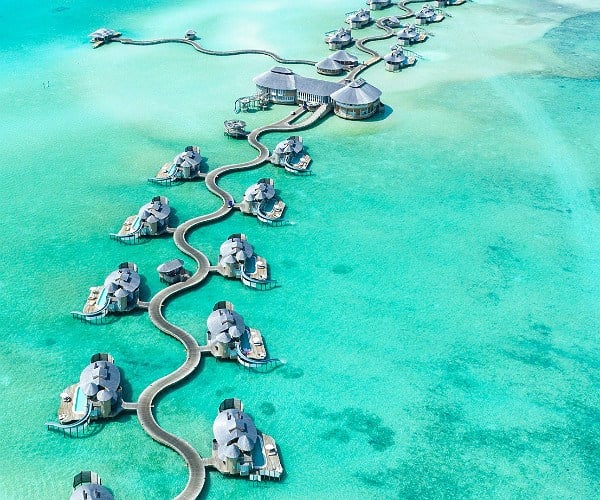 Attend more travel industry events
In recent years, I've been a regular attendee at World Travel Market, and have, in the past, attended occasional events such as ILTM, IMM, Luxperience, Pure and the World Tourism Awards. This year alone I am already planning to attend Travmedia's social influencer sit-up event (in London), ITB Berlin (in Berlin of course), the Arabian Travel Market (in Dubai), Luxperience (in Sydney) and World Travel Market (also in London). If you are attending any of these events and would like to meet up, please get in touch.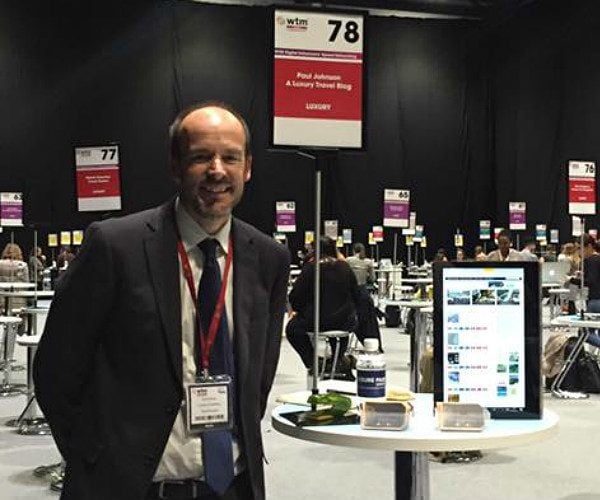 Speak more
Last year I was kindly invited to speak at an event held by the Tokyo Convention & Visitors Bureau at World Travel Market. Whilst public speaking isn't particularly my bag, I am slowly starting to recognise that I need to do more of it, and am already committed to speaking at at least two of the events mentioned above. Hopefully by doing it more, I'll get more used to it, and build greater awareness for the site at the same time.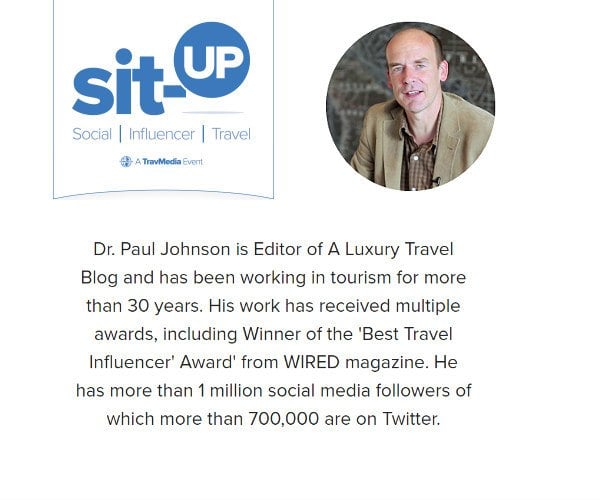 Focus more on our SEO content
We have been working behind the scenes for quite some time on new content that will help take the blog to the next level and, after a series of technical delays, we haven't launched this as soon as we would like. Thankfully, though, we have now overcome these hurdles, so expect this to be rolled out quite soon. This new content will include information on a number of countries, regions and cities from luxury travel experts around the world, and will be neatly integrated with the rest of the site.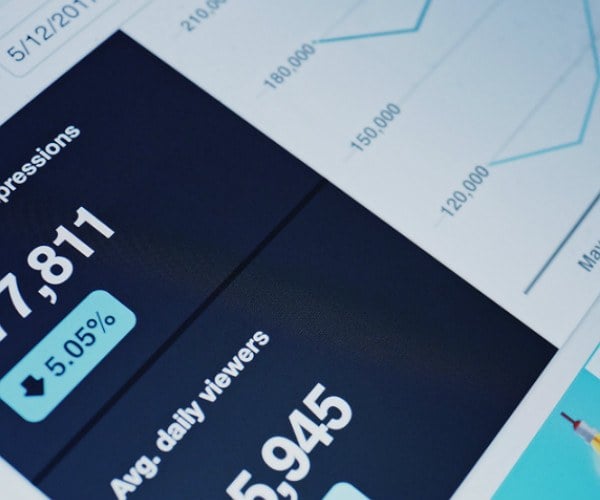 Improving our mailing list
We merged our mailing lists into one big list with different channels for different niches as we had noticed that many people were on multiple lists, and this was actually costing us considerably more as a result. Now we have just one list but with separate channels for luxury travellers, for people in the luxury travel industry and for luxury retailers, and subscribers can change their subscription preferences at any time. With the introduction of GDPR regulations, we also took the opportunity to double check that everyone who was on our list really wanted to be, and in so doing reduced it down to around 27,000 subscribers. Whilst we still plan to grow the list, we want to focus on quality rather than quantity and will actively delete subscribers who are inactive and consistently don't open the emails we send. (This doesn't mean to say that if you don't open a single mailing, we'll immediately remove you but, if it's a regular occurrence and you don't, for example, open a single mailing in a period of 12 months, then we'll assume that it's a) an inactive email account, b) the emails are being filtered by a spam filter and not being seen, or c) there's no interest in what we're sending.) The upshot is that we'll have a higher quality list, even if it means a short period without growth. If you're not already a subscriber but would like to be, click this link.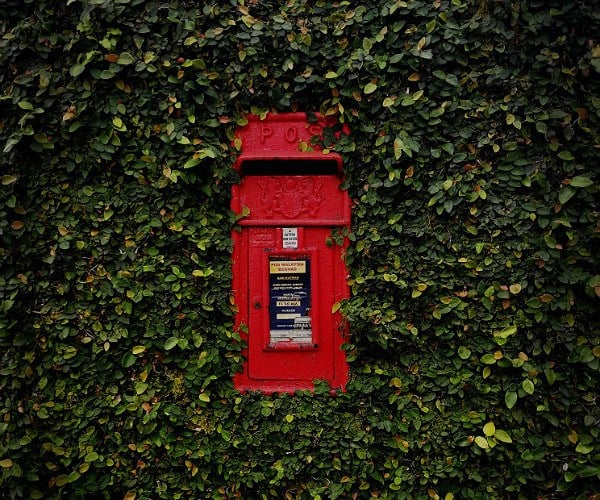 Building our social following
We are always keen to improve our social media following so that's something we'll be working on in 2019. If you don't already, please follow us via any of the social links you see to the right of the page. Towards the end of 2018 we were beta testers for new version of Tripadvisor which now has a more social focus, and you can find our profile on there under the handle @luxurytravel (please click) – at the time of writing, I'm delighted to report that we are the most followed Tripadvisor account in the UK, so do please join us there as well!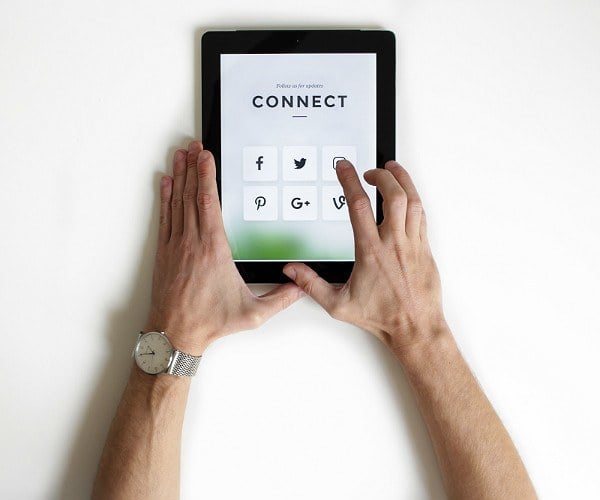 Make some technical and aesthetic improvements that will help reduce the site's bounce rate
I won't bore you with the details here, but there are some changes we're making to the related posts plug-in which are long overdue, but should help improve the reader who wants to go from one story to another similar story. This has been problematic due to the size of our site (this year we will pass 10,000 posts) which has meant most of the plug-ins out there don't perform too well for us, or use too much of the server's resources. That should all be fixed soon, though. The upshot is that the bounce rate (the % of people who leave the site having looked at just one page) should be reduced, which is generally considered a good thing.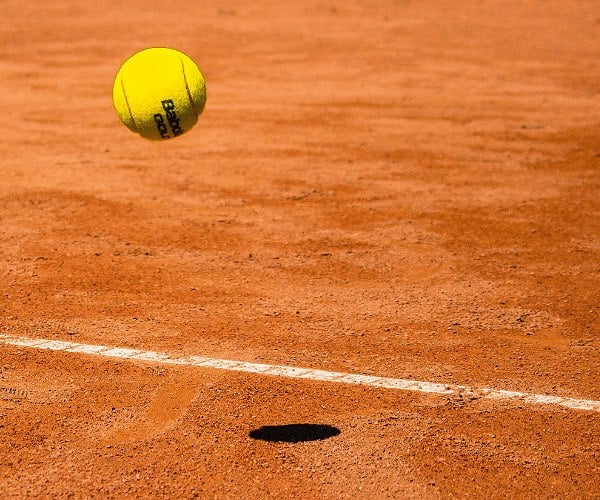 Use video more
It's something that continues to grow in popularity and that I really should be working on more. Whilst I have various cameras, action cameras, gimbal cameras and drones, and am comfortable with shooting good video footage, I lack the skills in putting together the final edit (or rather I lack the time and patience required to do a really good job of it!), so will be looking to draft in some help with this work, rather than just take the easy option of not producing video footage when I can, so expect to see more video in the year ahead.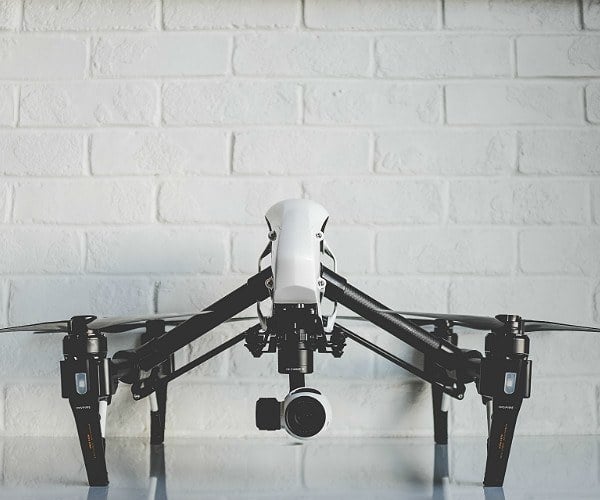 More competitions
Who doesn't like to win stuff? Whether it be travel equipment or five star holidays, we've run some great competitions in the past and they've always tended to perform well, but it's an area we've neglected a little in 2018. We are planning to change that, and have a few luxury travel businesses lined up who are already keen to work with us in this capacity. If this is something you're interested in also, please contact us.
Improve engagement on the site
One thing we've really been seeing change in recent months, and have been trying to actively encourage more and more, is the number of people commenting on the site. Please do get involved and interact with the authors and other readers and, with a bit of luck, we'll develop an even stronger community of like-minded travellers. If you could be so kind, start by commenting on this post – tell us what you think of these updates, what else you'd like to see us working on, or even just what your own travel plans are for 2019…! Thank you and Happy New Year!