A new take on the January blues
We've got a new take on the January blues… here we highlight some of the most beautiful blue places around the world to visit, from exploring the brightly-coloured alleyways of Chefchaouen in
Morocco
to sailing around the turquoise waters and tropical islands of Raja Ampat in Indonesia on a traditional phinisi yacht.
Chefchaouen, Morocco
Chefchaouen is a visual feast of blue, surrounded by the Rif Mountains. There are many theories as to where it gets its distinctive blue buildings, from warding off mosquitoes to representing the Mediterranean Sea and keeping homes cool. Another theory points to the arrival of Jews escaping the Spanish Inquisition in the 15th century and the rise of Hitler in the 1930s, who brought their tradition of painting buildings blue with them: according to Jewish belief, blue is said to symbolise the sky and heaven. Whatever Chefchaouen's origins and meaning, wandering its maze of colourful alleyways is a photographer's dream.
Santorini, Greece
Santorini is famous for its distinctive blue domes, set against the backdrop of clear blue skies, bright sunshine, postcard-perfect villages with whitewashed houses perched on the clifftops and stunning sunsets over the Aegean. Enjoy a scenic sunset champagne cruise and do some idyllic island hopping. One of Greece's perennially popular island gems, Santorini oozes history, beauty and romance.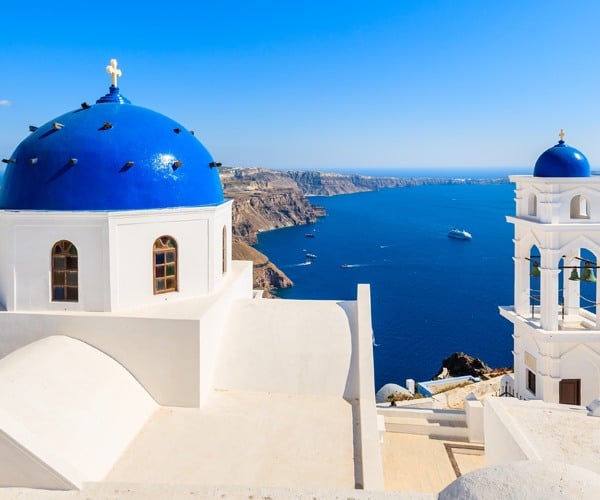 Jodhpur, India
Jodhpur, nestled in the Thar Desert in Rajasthan and presided over by the Mehrangarh Fort, is known as the Blue City, thanks to the deep blues adorning its maze of medieval streets, where monkeys leap from building to building and bustling markets are a riot of textiles, jewellery and spices. Blue is considered to be a sacred colour: known as Brahmin blue, it is associated with India's priestly Brahmin caste, and its rich hue comes from its mix of limestone and copper sulphate. As with Chefchaouen, there is also a possible practical reason as well as an aesthetic one for the colour blue, as it is said to reflect the heat and cool the houses.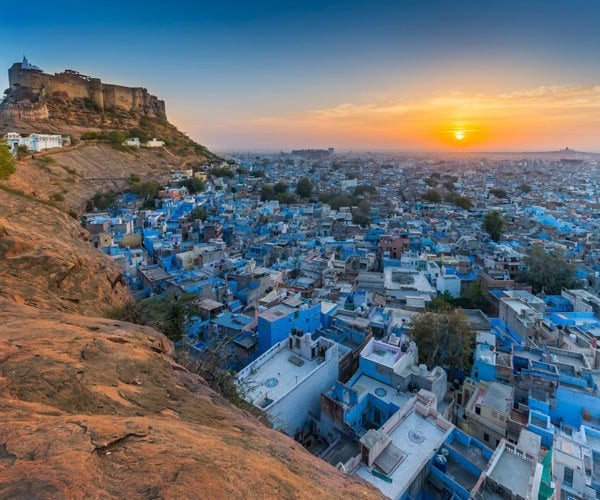 Raja Ampat, Indonesia
Set sail on the turquoise waters of Raja Ampat on a traditional phinisi yacht for the ultimate off-the-beaten-track adventure around some of the Indonesian archipelago's hundreds of unspoilt and virtually untouched islands. Tailor your itinerary to suit you: jump off the deck into the sea for a refreshing swim, go snorkelling and diving, have a barbecue on a secluded beach that you'll have all to yourself, and trek through the jungle to hidden waterfalls.
Maldives, Indian Ocean
The Maldives is a classic holiday destination for crystal-clear waters, perfect for swimming, snorkelling and diving with marine life such as whale sharks, manta rays and exotic fish. After making the most of the sea, the pristine white-sand beaches and irresistible infinity pools, relax with a cocktail and take in the views over the ocean. This is a place where you can live out your ultimate holiday fantasies, such as staying in a luxury hideaway on your very own private palm-fringed island and taking to the air in a private seaplane over the aquamarine atolls.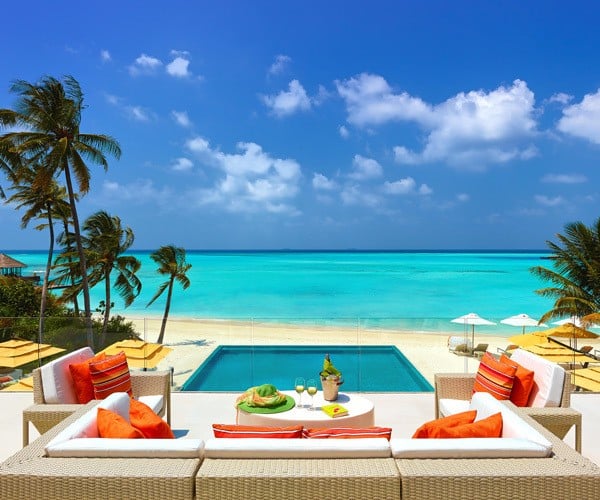 Thomas Ryves is Marketing Director at Exsus Travel. Exsus Travel specialises in creating the very best luxury tailor-made holidays, honeymoons and family adventures in over 80 destinations worldwide.
If you would like to be a guest blogger on A Luxury Travel Blog in order to raise your profile, please contact us.
Did you enjoy this article?
Receive similar content direct to your inbox.