By
Paul Johnson
on Mar 22, 2019 in
Austria
,
Canada
,
Denmark
,
Europe
,
Featured
,
Finland
,
Iceland
,
Netherlands
,
New Zealand
,
North America
,
Norway
,
Oceania
,
Regions
,
Sweden
,
Switzerland
,
Western Europe
Perhaps your idea of happiness is a pristine beach off the Caribbean, a glass of vintage red on the French Riviera or an unexpected hotel upgrade, but what about the happiness of a nation? The winner of this year's World Happiness Report may come as a surprise to some. For the second time in a row, Finland has been crowned the happiest nation on the planet.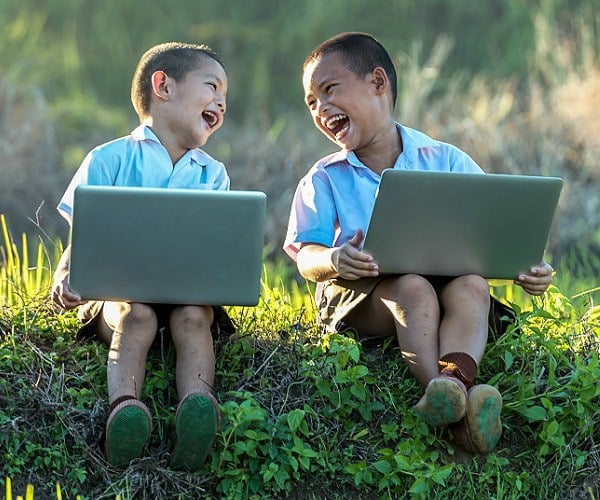 Using data collected over the previous three years by independent poll group Gallup, the UN report ranks countries on "how happy their citizens perceive themselves to be" based on income, freedom, trust, healthy life expectancy, social support, generosity and perceptions of corruption.
2019 World Happiness Report top ten
1. Finland
Despite not having the highest GDP of the Nordic countries, Finland tops the happiness list. Its robust social safety net, personal freedoms and great work-life balance give it an edge on its Scandinavian neighbours. Others point to the nation's fascination with nature and the outdoors, while some suggest its happiness lies in its culture of generosity to others.
2. Denmark
With its stable government, low levels of corruption, and high-quality education and healthcare, Denmark consistently ranks as a very happy nation. Many argue that it's a more abstract Danish concept that gives it its edge, however. Sometimes translating as cosy, 'hygge' refers to harmonious shared experiences, such as family picnics or a glass of wine with friends.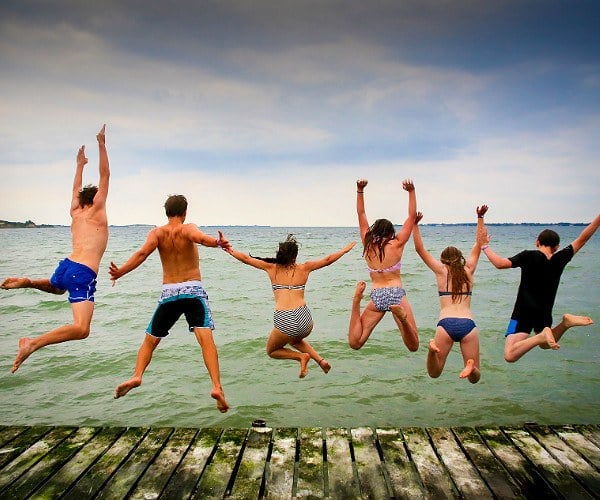 3. Norway
With an equally generous welfare system and high levels of social equality, Norway comes in third place. Its majestic mountain ranges, spectacular glaciers and deep coastal fjords make the country an ideal setting for its popular pastimes of fishing, hiking and skiing.
4. Iceland
A magnificent land of volcanoes, geysers, hot springs and lava fields: Iceland is an impressive sight. It's also one of the happiest. Alongside its striking nature, its space, cleanliness and social equality make it a great place to live.
5. Netherlands
There's much more to the Netherlands than canals, tulips and windmills alone. It's a progressive, eco-friendly nation sparkling with political freedom, high levels of social equality and modern creativity. The multicultural nation scored especially well in the category of immigrant happiness and also ranked very highly in terms of life expectancy.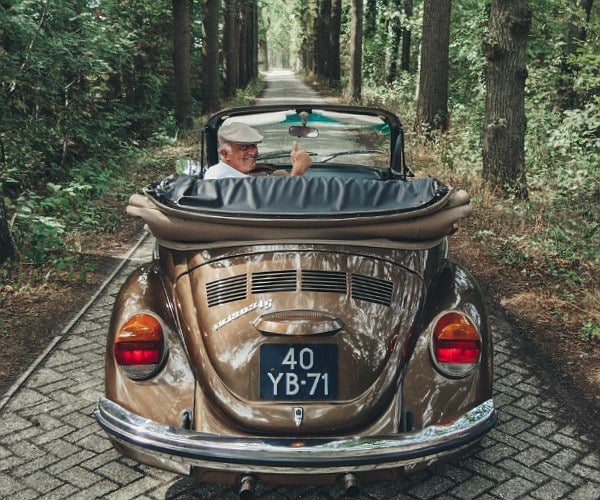 6. Switzerland 
A holiday in Switzerland might be more about fondue, chocolate and alpine pursuits, but scratch beneath the touristy surface and you'll find a strong community spirit, traditional family values and outdoorsy lifestyle. While foreigners might balk at the apparent obsession with rules and regulations, Switzerland's uber efficient healthcare and public transport, as well as its low crime rate more than compensate.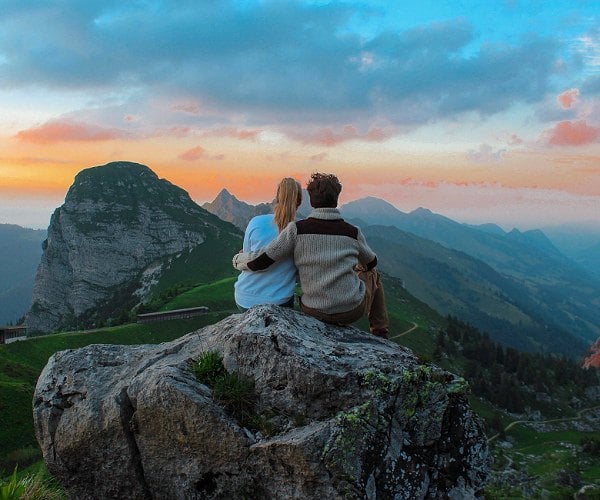 7. Sweden
Sweden's blue and yellow flag might recall flat packed furniture for some, but it also symbolises the best of Scandinavia: stylish design, crisp coastal air and a united community. Like its Nordic neighbours, Sweden also puts a strong emphasis on physical and mental well-being, with a public holiday dedicated to sporting activities.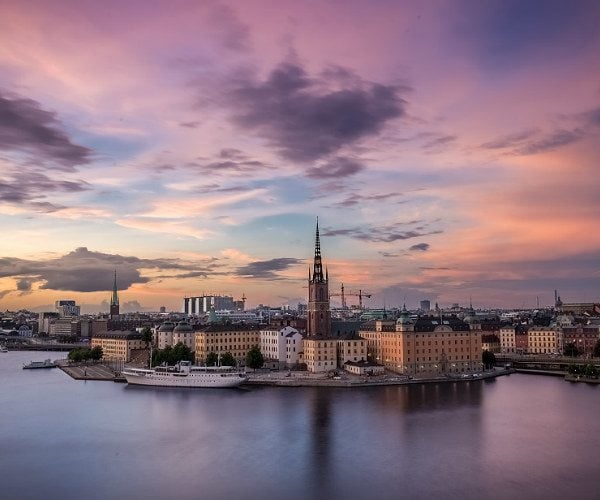 8. New Zealand
With its dramatic ravines and lush wild pastures, New Zealand was the setting for mythical Middle Earth in the most famous "Lord of the Rings" films. But it's not just its nature which makes it one of the happiest on the planet. The kiwi community is one of the most resilient and homogenous in the world, uniting in challenging times, for example after its 2011 earthquake and more recent terrorist attack.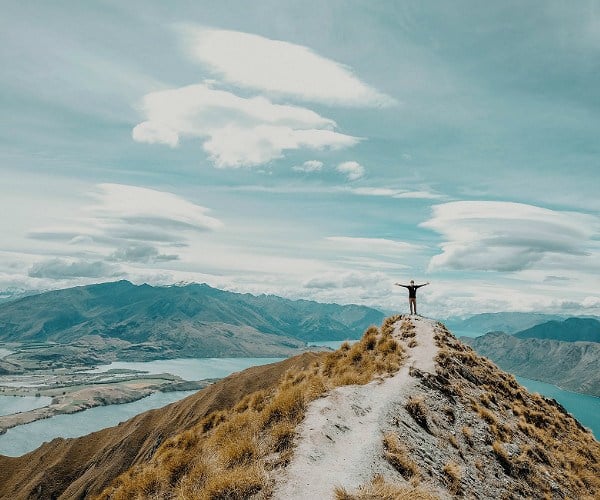 9. Canada
Majestic valleys, glistening lakes and fresh pine forests. Life in Canada is as sweet as its maple syrup. While its beauty perhaps lies in its natural landscapes, even its urban populations are some of the happiest on the planet. The North American country boasts low unemployment, excellent healthcare, and great infrastructure.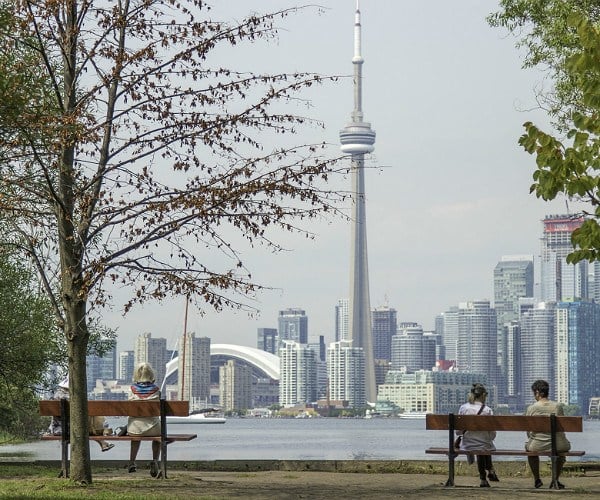 10. Austria
Quaint mountain villages, baroque architecture, rich history and energising mountain air combine in the tenth happiest country. The birthplace of the waltz and many classical composers, over a half of the nation is covered by the Alps. On the whole, locals benefit from cultural richesse and a great social life in this European state.