By
James Jayasundera
on May 17, 2019 in
Adventure Travel
,
Asia
,
China
,
Family Travel
,
India
,
Indonesia
,
Japan
,
Regions
,
Speciality Travel
,
Thailand
Seeking out a long-haul destination in Asia when travelling with children or families can be a daunting experience. Moving away from the well-trodden routes of Thailand villas and India's Golden Triangle opens up a wealth of opportunities for bucket-list holidays that will be never be forgotten. We have spent many years travelling across the vast continent to seek out the best destinations for families in search of the unique and astonishing. Here are four of our most adventurous family and child-friendly hotspots across Asia. Experience the joy of exploring new cultures and some of the most beautiful places on the planet through the eyes of the younger generation – inspiring them and opening their eyes to new cultures and sights.
1. Bali beaches and boats
The tropical island of Bali is renowned for its friendly and child-loving locals – a relaxed attitude pervades every area of the culture and little ones are welcomed with open arms. People love to chat about children's ages and birthdays, so earn kudos by learning the following local words: bulan is month, tahun is year, laki-laki is boy and perempuan is girl. The Oberoi Bali is set in lush gardens and is located a hop away from a glorious beach, they also offer babysitting for nights out in Seminyak – bliss.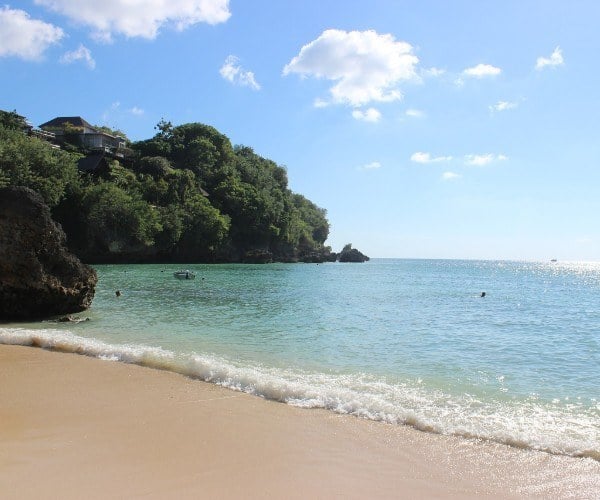 The beaches across the island are magical for young visitors – our favourites include Sanur Beach with its softly lapping surf and the fun surf schools of Kuta Beach. There are a plethora of outdoor activities to be found – around Ubud is the Ubud Monkey Forest, an Indiana Jones-style landscape of temples and monkeys as well as the Bali Bird Forest with its exotic reptiles. Sail with them into the sunset flanked by leaping dolphins on the northern coast of Lovina. Temple visiting is fun for all ages at Goa Gajah – where you enter a hermit cave through the jaws of a monster and the scenic jungle Pura Luhur Bakutau.
2. India of the Jungle Book
Corbett National Park in India's Uttarakhand is a wildlife haven and an eye-opening Jungle Book experience for all the family. Established in 1936 by Jim Corbett, the protected forest offers a journey into learning about conservation as well as an adventure holiday. Nestled in the Himalayan foothills, Jim's Jungle Retreat, run by the charismatic Daleep Akoi, has a passion for introducing young people to wildlife at its heart. For an exciting start, take a train from Old Delhi Railway Station and be met by one of the camp's jeeps.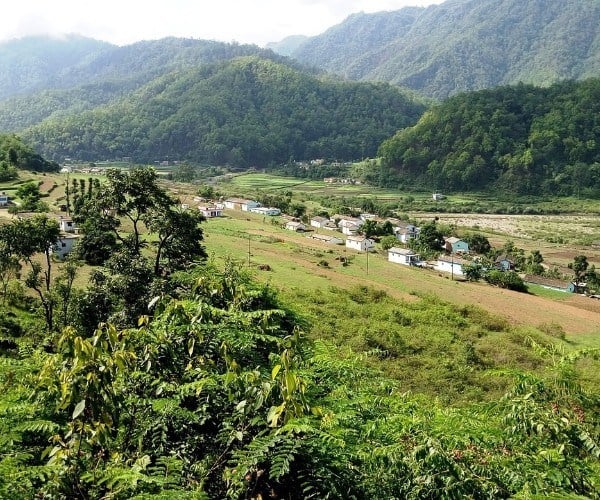 Stay in the Family Cottage with its verandah and birdsong-filled surroundings. The camp's Young Ranger's Programme is aimed to take kids far away from screens and into the beating pulse of Sher Khan's kingdom. Relax in the spa while your budding Mowglis are taken on river walks to track animals, butterfly and village walks as well as wildlife feature films and inspiring sessions with resident naturalists. Finish your visit with a picnic at the beautiful Corbett Waterfalls.
3. Japan – the land of imagination
While Japan might not immediately spring to mind when planning a long-haul holiday with little ones, the Land of The Rising Sun is bursting with memorable attractions for junior explorers. Tokyo is a dizzying and exciting visual treat for young imaginations. The family-friendly Keio Plaza, with its rooftop pool and downtown location, is the perfect base to explore the legendary theme parks of the city. Cartoons spring to life at Hello Kitty Land and Kidzania, where visitors can delve into cooking classes, theatre, dance and even be mock firefighters.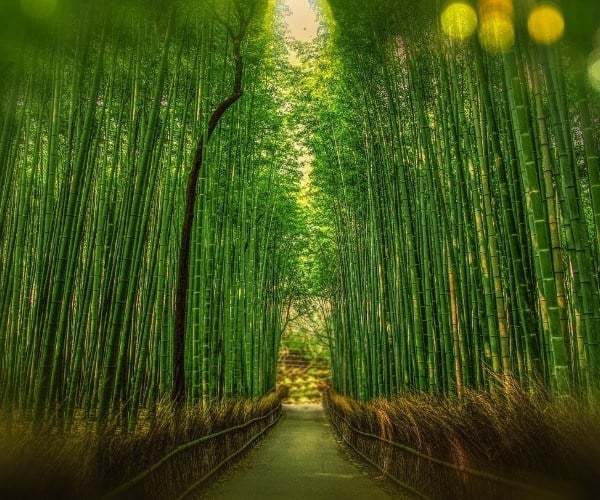 Older children will love the thrills of Fujikyu Highlands Rollercoaster Park with its jaw-dropping views of Mt Fuji and the beautiful dolphin park at Hakkeijima. Family walks through nature are found at the Imperial Palace East Gardens. Jump on the bullet train and into the world of Harry Potter at Osaka Universal Studios with its Gladrags Wizardwear and Wand Studio among others. The old Imperial city of Kyoto is a wonderland of sights for young eyes, from the towering Arashiyama Bamboo Grove with its chance to row down the Hozu-gawa River and explore the Monkey Park. The city's Railway Museum is one of the best in the world and the bubbling Onsen hot springs scattered around are a great way to get kids to have a fun bath! Japan is one of the most child-friendly cultures on the globe. Each day is a rewarding adventure brimming with the unusual and inspiring.
4. China – a feast for all the family
For a truly off-beat destination for all the family head to the Chinese Himalayan foothills. The UNESCO World Heritage town of Lijiang is a warm and welcoming paradise in the shadow of the Jade Dragon Snow Mountain. To come here is to enter another world – expanding imaginations and horizons with breathtaking scenery and culture. The tree-lined cobbled streets echo with the merchants and warriors of the Silk Route. Children can learn about the Ancient Tea Horse Caravan Trail to Tibet as well ride as horses around the shimmering La Shi Hai and enjoy gentle hikes.
The verdant alpine scenery has some of the cleanest air in the world and river rafting is fabulous, from beginner to exhilarating white waters. Lijiang's Dayan Old Town is called the 'Venice of the Orient' and water abounds, family bonding is assured while kayaking on the emerald lakes among a thousand birds from far-off lands. The luxurious Banyan Tree Resort offers a special 'Sense of the Family' experience which takes in a memorable visit to Baisha village and a meal with a local family. A day outing to the Thousand Tortoise Mountain is something to remember – the red sandstone formations are climbed barefoot while the Great Wall hike, a few hours drive away, is the ultimate family thrill. Stretching 10 kilometres over five hours between Simatai to Jinshanling, this once-in-a-lifetime experience is suitable for children over eight years and will have them bursting with excited energy. The China of myth, mountain and legend is waiting!
5. Thailand – beaches to jungles
Thailand is world-famous for its friendly and welcoming people. Referred to as the 'Land of Smiles', Thailand is very welcoming to children, this plus the weather and activities make it a fantastic place for the whole family to enjoy. Keep the locals smiling by learning a few local phrases – hello is "sah wah dee khaa" if you are female or "sah wah dee khrap" if you are male.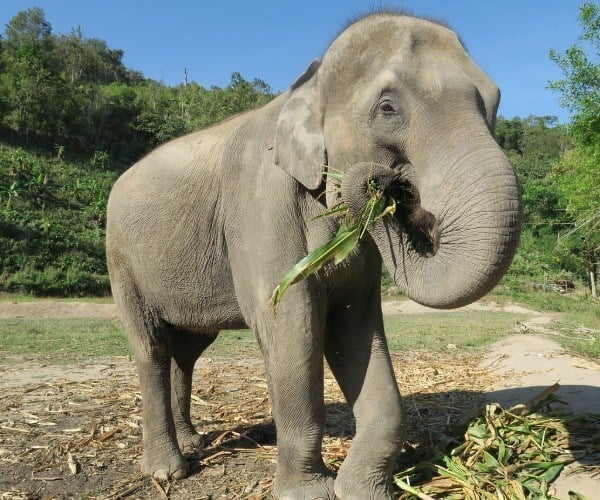 Thank you is "khob-kun-ka if you are female or "khob-kun-krub" if you are male. Head to Phuket in the southwest or Koh Samui in the southeast for some of the best sandy beaches. Phuket is popular with families, with a beach to suit everyone, whether you are looking for quiet relaxation or lively activities. Splash Jungle Water Park is a fun day out for families and there are many trips to explore nearby islands. Kids will love a visit the elephant sanctuaries of Chiang Mai and Koh Samui. Chaing Mai also offers trekking through the jungle, zip lining, museums, local markets, rafting, cooking schools and much more for all the family to experience.
James Jayasundera is Founder and Managing Director of Ampersand Travel. Ampersand Travel create bespoke and luxurious travel experiences to Asia, the British Isles and Southern Africa.
If you would like to be a guest blogger on A Luxury Travel Blog in order to raise your profile, please contact us.