For travellers looking for an authentic Marrakech experience it is hard to beat a Riad. That's a traditional Moroccan house within the historic walls of the Medina.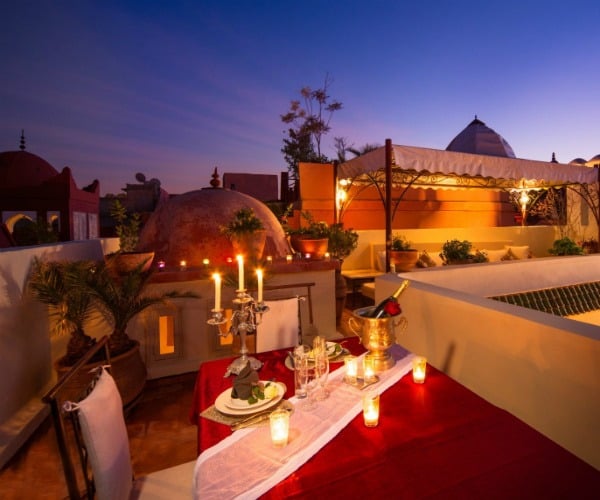 Riad translates from Arabic as garden. Tall airy houses, often three storeys, are based around an internal cooling garden made up of a plunge pool, trees climbing up towards Marrakech's blue skies and terracotta planters.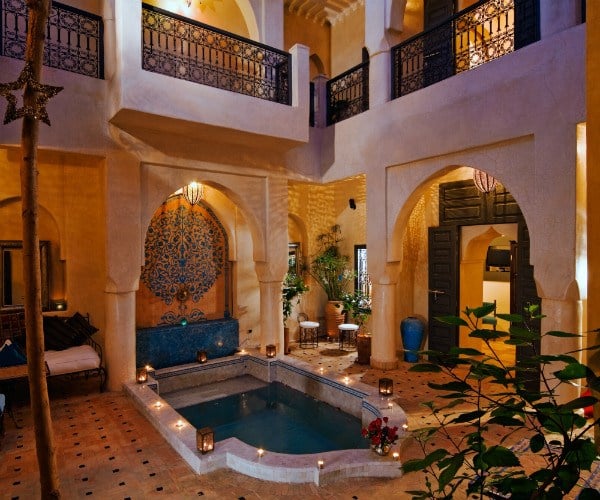 The address of a Riad will probably be on a "Derb", the age-old name for one of the labyrinthian alleyways that criss-cross Marrakech, narrowly snaking and weaving as they have done for the thousand years of the Red City's existence.
Papillon
This was Mike and Lucie Wood's first Riad development, an English couple who have become entranced by Marrakech's magical charms. They took a traditional house, maintaining as many original features as possible to preserve the spirit of Marrakech. Consequently, every room presented another design project, an opportunity to fuse Arabic design features with European taste, in keeping with the legacy of Morocco as a French colony.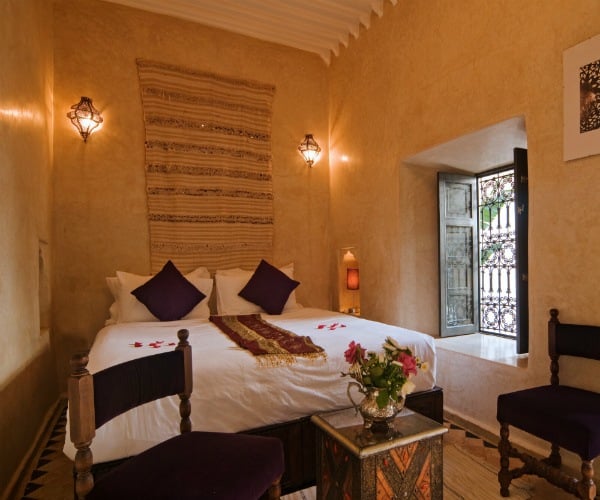 A Sub-Sahran climate creates a challenge for Riad dwellers. Air-conditioning, cool drinks in the mini-bar and shaded corners are essential for spring, summer and autumn. Though Marrakech is a city for all seasons: in winter visitors arrive with an empty suitcase to search the souks for Christmas presents. So, there are hot-water bottles and extra blankets in the wardrobe at Papillon to take the chill from those few winter months.
Dar Habiba
As with each of the Marrakech-Riad properties Dar Habiba lies within the pedestrianised Medina. A driver will meet you at Marrakech airport and drive you to the Medina gate. There a member of the Dar Habiba's staff, in a brown tunic, will take your luggage and lead you, for the last few hundred yards, to your Riad.
A welcoming meal, usually a tagine, lamb or vegetable will be available. If you choose you can eat up on Dar Habiba's roof garden. Sat amongst red hibiscus, flowering lavender and thriving cacti you'll see the pink tinges in the sunset as the day's light fades on the High Atlas Mountains. There can be few better locations for a romantic break.
Cinnamon
At calm and tranquil Cinnamon, Lassan exemplifies the Riad's intimate and personal service. He provides breakfast when you want it, serving too as your Marrakech guide and guardian, encouraging you to download the Marrakech-Riad app free of charge. As well as a map, it is a guide to both the city's excursions and to destinations further afield – such as coastal Essouria or a Waterfalls and Monkey's Trip.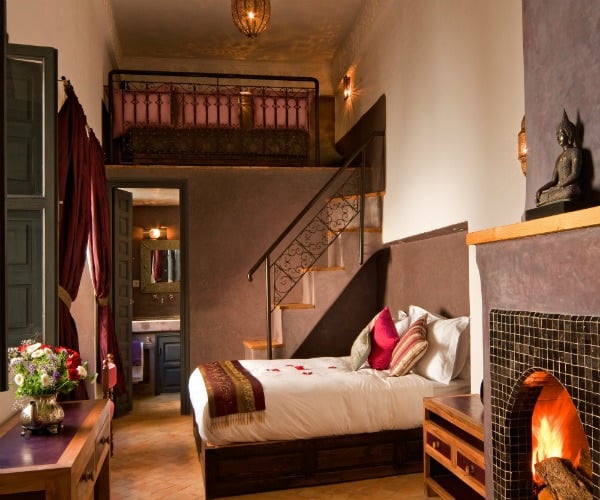 Visitors to Marrakech have a tendency to get lost, so Lassan issues each room with a small local phone. If you get lost, take a photo, send it back to Cinnamon and a member of staff will come to find you.
Star
With thirteen rooms Star is the largest of the current four Riads. It takes its name and identity from the Jazz Age superstar, Josephine Baker, who lived in the house during the early 1940s. Dancer and singer, Baker also became a heroine working for the French Resistance during the Second World War. Then she returned to the USA to campaign for racial equality alongside raising what she called her "Rainbow Tribe" of twelve adopted children.
Star's unique blend of Art Deco and Jazz Age and Arabian pays tribute to a remarkable woman who made her name daringly dancing in a skirt made of just 12 banana skins.
As the largest of the Riads, Star hosts a Cookery School where you shop with the chef in the souks before creating the meal of your choice from Mark and Lucie Wood's Moroccan recipe book.
On the rooftop there sits a tranquil Spa and Hamman – that is a traditional Arabic steam room. It is a serene way of escaping First World stresses. A massage of Argan Oil, pressed from the rugged trees surviving in the arid wastes between Marrakesh and the coast, provides soothing, therapeutic and medicinal benefits.
Spice
There are no images of Spice as yet and it is a work in progress, steadily developing and evolving. It is the next project for Marrakech-Riad, building on the previous lessons learnt from the experience of restoring four other Riads. But this time it is more ambitious, grander and even more luxurious.
With just ten-rooms, again over three floors, Spice will have larger suites than before, and two adjoining rooms for families. Located within the Medina it will have an ideal location for exploring Marrakech's sites.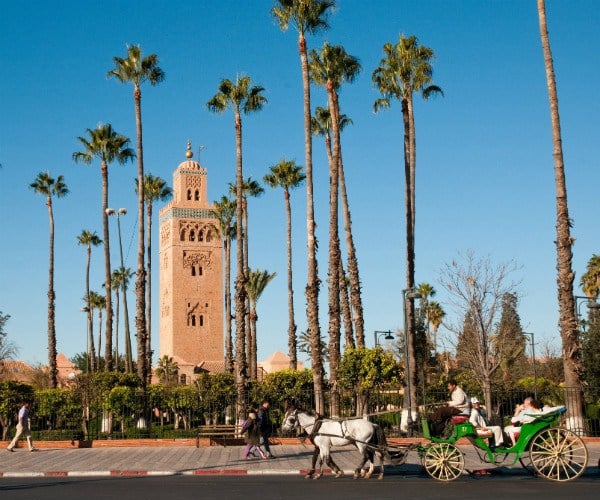 In 2008 an Italian purchased the house from a Marrakech family who had owned it, as farmers and merchants for 17 generations. Then Marrakech-Riad acquired the property in 2017.
By the time it is completed, hopefully in the autumn of 2019, a team of craftsmen will have worked for nearly three years on the project. Much of the time they are painstakingly chiselling traditional and symmetric Arabic designs into the plasterwork or creating restful bathrooms fit for a Sultan.
On the top floor, a tented room, constructed with timbers shaped like a conventional nomadic tribe's desert tent, will link with Morocco's historic heritage.
Disclosure: Our stay was courtesy of www.marrakech-riad.co.uk