An all-year round destination and a European capital city that has multiple layers of history, Athens has a creative energy with numerous art exhibitions, live concerts and dance performances that will rock your world and countless great seaside restaurants that will have your taste buds craving for more.  The history of this city has been written and explained by many experts; the city's museums and landmarks are noted as must-sees in most online travel guides. Which neighborhoods to visit, which restaurants to eat at, which beach bars to go to and the best shopping districts have all been listed and can be found in excellent travel guides. What you will not see a lot of, is what kind of experiences you can do in Athens in order to get a holistic view of the city and to be involved in fun, interactive, alternative and educational activities that will help understand the city with the help of amazing expert guides.
We have gathered five experiences that will knock your socks off!
Street art experience
This tour is an alternative walk into the heart and soul of the city. Discover the flourishing street-art scene and the many stories the walls have to tell. The city of Athens has become one of the 21stcentury's street-art meccas, with a remarkable art community and inspired contemporary graffiti evident in every corner. You will be treated to the city's underground treasures, as your expert guide will lead you to some of the most interesting neighborhoods, alley and public spaces which have become a canvas for numerous local and international street artists. You will explore the vibrant urban environment and admire artistic stencils, paintings, murals and installations.  You will not only discover the most intricate street-art and graffiti hidden in plain sight, but you will also learn all about the Athens street art scene, its best known street artists and the social and political aspects of it.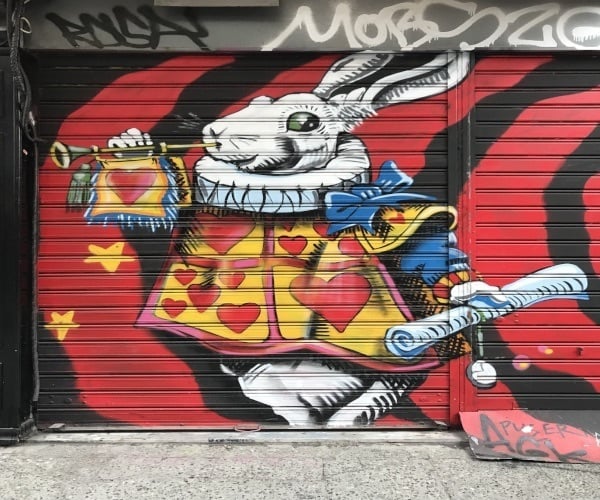 The gay tour of Athens
Get ready to explore the exciting and vibrant gay-friendly scene of Athens! Athens is a place with a long history of sexual liberalism and offers a wide range of choices for its LGBTQ communities to meet, interact and party. Many also consider Greece the birthplace of gay culture, as homosexual relationships were quite common of ancient Greece. Today, it follows the European standards and is considered a very safe place for gay communities with a wide pool of gay bars, cafes and restaurants. In the company of your guide, you will get to explore the vibrant Athenian gay nightlife scene, visit carefully selected bars, clubs and restaurants and learn a lot about the current gay culture in Greece.
Falling through the sky
Fall through the sky and see Greece from a bird's perspective. An adrenaline rush in full safety! The perfect way to feel a huge rush of adrenaline, experience the absolute freedom of flying like a bird and take in jaw-dropping views of the Greek landscape rushing up to you at terminal velocity. Making a tandem jump is the easiest way to experience the thrill of skydiving and there is no age limit for it. After a brief ground preparation get ready for takeoff! You will exit the aircraft at an altitude of 14000ft while safely strapped to your experienced tandem master with a special harness. You will experience terminal velocity at around 125mph on your first jump for up to a minute before your instructor will deploy the parachute. You will fly with him under canopy for another 5-7 breathtaking minutes of your life before landing safely on the grassy surface of the Landing Zone. You will have enough time to relax and enjoy the setting before you head back to Athens with a big smile on your face!
Ancient Greek flavors tour
Get an authentic taste of Ancient Greece in this special food tour that will travel you in the gastronomical wisdom of ancient times through flavors that have survived over thousands of years. Balance, characterized the Ancient Greek nutrition, as it included a rich variety of grains, fruits, vegetables and meat. You will have the opportunity to taste appetizing treats that Ancient Greeks used to enjoy while exploring the streets of modern day Athens. In the company of your specialized food guide, you will learn a lot about Ancient Greek nutrition standards and the social and philosophical ideas that underlined them. You will taste flavors that have been around for thousands of years while exploring the vibrant Athenian streets.
Photo safari tour of Athens
Explore Athens through the lens, get inspired, perfect your photography skills with a professional and enjoy a unique day catered to your wishes. There is more than meets the eye in the city of Athens! Let your creativity flow and capture life and the essence of our multifaceted city through the intriguing setting that you will discover on your photographic tour. Discover the most visually exciting places of Athens at your own pace with your professional photographer who will help you enhance your photography skills, unlock your creativity and show you the most interesting photography spots off the beaten track. You will also get valuable tips on taking photos with your smartphone and how to achieve amazing results for social media. This experience is suitable for anyone who wishes to increase their photographic opportunities while traveling, to see a more authentic side of the city and to create an amazing portfolio.
Maria Nikolakaki is Managing Partner at Beyond Spaces Villas.
If you would like to be a guest blogger on A Luxury Travel Blog in order to raise your profile, please contact us.