10 African experiences for the young at heart
Millennial travellers value gathering experiences, not things.  They see life as a collection of moments to be fully enjoyed before one gets too old to care.  The entire generation is redefining the workspace to accommodate the need for exploration, wandering the globe laptop in hand.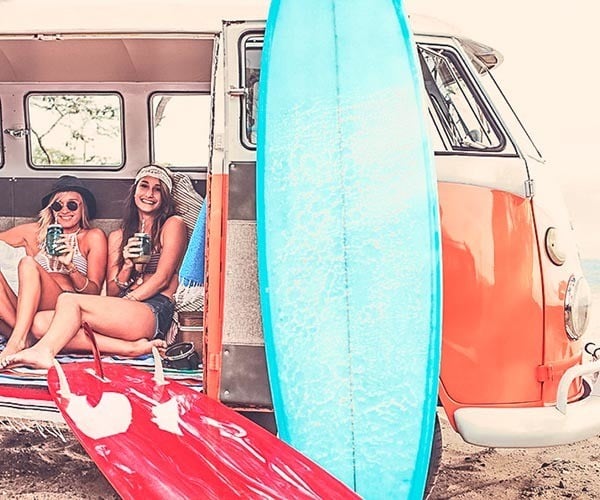 Africa offers many opportunities to satisfy this yearning for adventure – our Top 10 is sure to inspire the young at heart.
1. Hiking to the top of Sossusvlei Dunes for a sunrise photo session
To capture the iconic image of Sossusvlei Dunes with the one half shrouded in the shadows, careful planning is required.  There are only two lodges and one campsite offering sufficiently early access to the dunes.  Most tourists get stuck at Dune 45 which is extremely busy and not good at all for photography unless you are the very first person to arrive.  Carry on all the way to Sossusvlei for sunrise, then quickly hike down to Deadvlei to capture the late morning sun and you will go home with brilliant photographs!
2. Surfing a secluded wave on the Skeleton Coast
For dedicated surfers, being alone is paramount.  Although the water is cold and the mission is long, surfers on the Skeleton Coast are rewarded with a secluded surf on several beach breaks.  A spirit of adventure is required, as the lodging is minimal to non-existent but that's all part of the fun!
3. Attending Afrika Burn with outfits tailor made by a South African designer
Burning Man has inspired several subsidiary burns, but Afrika Burn is definitely one of the best and much more manageable than Burning Man.  Spend a few days with your fellow burners at a
Cape Town
villa, getting your outfits made by one of the incredibly talented local designers then head out with your crew for your week of adventure in the desert!
4. Craft gin and food pairing in Cape Town
Cape Town's foodie culture is world class, and the craft movement has hit the Mother City with great enthusiasm.  A mixologist can come to your villa or hotel for an informative tasting combining craft gins with botanicals, or you can go out for a food and gin / wine pairing at one of the unique chef's tables reserved for those 'in the know.'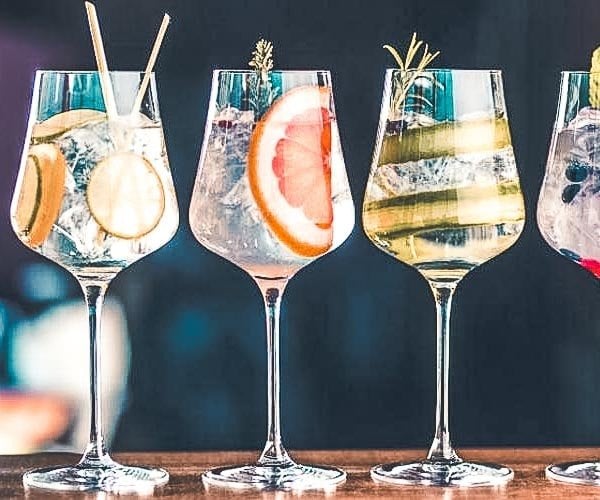 5. Road tripping Namibia with a group of friends in a 4×4
Namibia's vast open spaces are a tonic for the soul, and a 4×4 trip through the desert is a great experience to share with friends.  The distances are long, so plan for at least a few weeks to include all the incredible landscapes combined with tracking wild mammals along semi-arid riverbeds, camping along the way under endless starry skies.
6. Yoga safari retreat at a stylish private villa in Kenya
Given the proximity of wild animals, exercise is very limited on safari.  A few exclusive villas in Kenya offer yoga safaris merging wellness with wilderness.  An incredibly enriching experience, clients enjoy the silence of observing wild animals combined with the stillness of yoga and fresh organic food.
7. Island hopping Northern Mozambique on a traditional dhow
The Quirimbas Archipelago is the perfect subject for postcard-perfect travel dreams.  A collection of secluded islands offers the backdrop for this offbeat experience.  Spend a couple of days settling enjoying ancient history in Ile de Mocambique, then set off for 5 days sailing on a traditional dhow sleeping on remote tropical islands along the way.
8. Camel riding in Samburu
Adventurous clients who tire of the safari vehicle can hop on the back of a camel, viewing plains game in Samburu Kenya from a higher perspective.  This is a brief experience but makes an excellent diversion for the relatively disconnected game viewing from a vehicle.  For those weary of camels, horseback and walking safaris are also brilliant ways of getting up close and personal with the wild.
9. White water rafting on the Zambezi
There is talk of putting a dam on the Zambezi, which would make the rafting at Vic Falls impossible.  Rafting this river is pretty treacherous and not at all for the fainthearted, but those brave souls are rewarded with a wonderfully wild adventure on the river.
10. Dance under the stars at Rocking the Daisies
Every October, an impressive line-up of top notch local and international bands descends on the Western Cape for a festival ostensibly celebrating the birth of spring and wildflower season.  Set amidst the foothills of rolling mountains, the festival offers the opportunity to enjoy music from a lilo, by the sun, or under the stars.
Which of these experiences inspires the young in YOUR heart?
Willow Constantine is the Founder of Bespoke Safari Co. Bespoke Safari Co. is a boutique travel agency offering cutting edge curated travel experiences in Africa.
If you would like to be a guest blogger on A Luxury Travel Blog in order to raise your profile, please contact us.
Did you enjoy this article?
Receive similar content direct to your inbox.