By
Carmen Caballero
on Aug 01, 2019 in
Accommodation
,
Asia
,
Central America
,
China
,
Colombia
,
Hotels
,
India
,
Malaysia
,
Panama
,
Regions
,
South America
,
Thailand
,
Vietnam
Luxury hotels around the world are increasingly expensive. Over the years, the average price of a room increased around seven percent during the past five years. But for travelers looking for deals, it's not always bad news: some destinations saw significant declines in room rates, even in luxury hotels.
Kuala Lumpur
Kuala Lumpur not only has some of the cheapest luxury hotel rates in the world – room rates in luxury hotels start around 180 euros/ night – but also food, shopping and most of all people make this a must-see city during your Asian adventures.
Hi Chi Minh
Hi Chi Minh, while it is not the capital of Vietnam, it is a metropolis that you cannot miss if you are traveling through Southeast Asia. Vietnam as a whole is incredibly economical, but if you decide to splurge on a luxurious night, the best places to do so are far from the city center.
Medellin
Medellin, a small city nestled in a valley, Medellin is undoubtedly a destination that has much to offer. This great Colombian city has much to explore with a moderate temperature, fresh flowers throughout the year, and a diverse variety of cultural roots to experience and enjoy. The luxury hotels in Medellin are said to be the cheapest in the world, making it a great option.
New Delhi
New Delhi has been described by some as Eastern Rome, which is an accurate comparison when considering the whole story. The culture here that is so deeply rooted in the locals. This city is both magical and intriguing, while also having a chaotic madness! However, this is precisely what makes New Delhi so attractive to visitors, since there is always a crazy story to tell. India is still cheap for visitors from abroad and New Delhi is a great opportunity to experience a little luxury for a little. The service in luxury hotels in New Delhi is second to none, so don't be afraid to leave a little more tip to show your gratitude and gratitude!
Bangkok
Bangkok, although it is a chaotic city, it manages to catch everyone who visits it. A city of more than 6 million people where you can find peace and solitude … weird, right? Here you can stay in a 5-star hotel -with all kinds of luxuries… and even end your trip in Phuket. With an influx of tourism comes an equally large flow of development, which means that there are lots of luxury hotels; in fact there is so much competition that you can always get a good rate. A 5 star hotel with all the luxuries can be around 180 euros a night. A luxurious night in Thailand is something to experience.
Beijing
Beijing, the capital of China often gets mixed opinions from travelers: some citing smog as an obstacle in their experience and some so excited to be able to see places like the Forbidden Square and Tiananmen Square. Whatever the case, Beijing is undoubtedly a destination that "must be visited once in a lifetime." Great news is that luxury hotels are still cheap in the city (relatively compared to other destinations).
Panama City
If you are in Central America, be sure to venture beyond the popular Costa Rica and Nicaragua to discover jewels like the prosperous and cosmopolitan Panama City! Luxury hotel rates are much cheaper here than in many other cities in that area of the planisphere.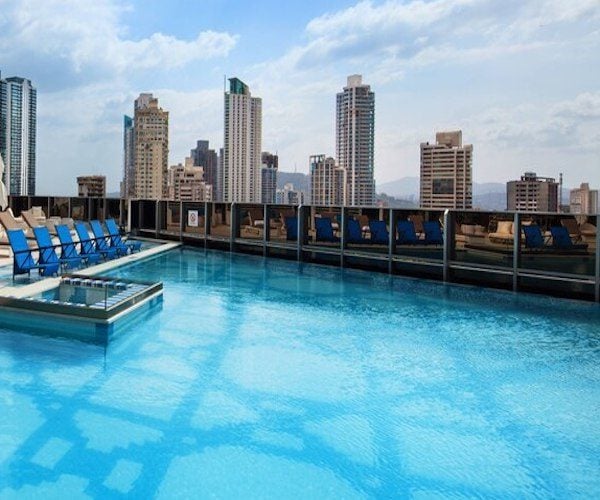 So, if you are looking for luxurious trip or honeymoon, and do not have a very high budget, I hope this serves you as an inspiration and you find the trip of your dreams in one of this fabulous destinations!
Carmen Caballero is Founder of Exotik Traveler. Exotik Traveler is a luxury travel design and consultancy firm which creates unique experiences for luxury travelers, tailored to their needs.
If you would like to be a guest blogger on A Luxury Travel Blog in order to raise your profile, please contact us.