When booking a safari, it's often recommended to book at least six months in advance. This is normally ample time for there to be availability at your first choice lodge, but with many safari lodges having a limited capacity and peak season falling in the holiday period, demand often exceeds supply.
We do however understand that not everyone has the privilege of planning their holiday so far in advance. Whether it is work commitments or because you're spontaneous travelers, last-minute luxury travel is certainly trickier to plan, but definitely possible. With the addition of a new Lion King movie and numerous television documentaries airing, it comes as no surprise that people are being inspired to spontaneously head off to Africa for a luxury safari.
The key to booking last minute safaris is knowing the fluctuations in visitors at that period as well as understanding the natural behaviour of the flora and fauna at that time of year. Is it the dry season and does this fall into line with a big public holiday? Or is it a quieter time of year where the possibility of rain puts most people off? After visiting all of the very best lodges in Tanzania at different times of year, we can certainly recommend some stunning options when booking a last minute luxury safari.
The Serengeti
The most famous National Park in Tanzania. With over one-hundred-thousand visitors entering the National Park per year, this is one of Tanzania's busiest wildlife regions. For this reason, lavish accommodation options become full very quickly, especially between July and October. This time of year sees people flocking to witness the wildebeest attempt to cross the Mara River in a desperate attempt to reach the fertile plains. During these months safari lodges are at full capacity and finding last minute space is extremely tricky.
One of our favourite camps for last minute availability in the Serengeti is the excellent value Kirurumu Tented Camp. With expansive and beautifully decorated tents, this mobile camp is perfect for last minute luxury safaris. This mobile camp moves three times throughout the year enabling front row seats to the arguably the greatest wildlife spectacle on Earth.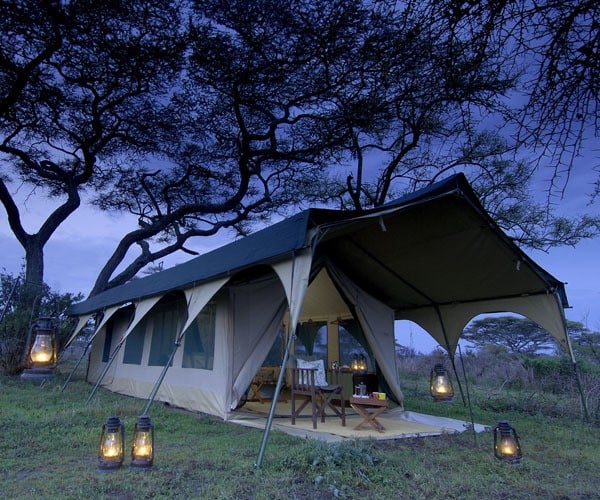 Another option worth considering when looking at last minute safari deals is the use of private houses. These private accommodation options are often slightly more expensive than the lodge's rooms which mean that they generally have last minute space. The private houses are set away from the main lodges and vary in size. They are after normally perfect for parties between four and ten people and come with their own chef, waiter and their own private vehicle. One of the most luxurious private houses in the North of the Serengeti is Nomad's Lamai Private House. With stunning views and lavish interiors, Lamai Private House is perfect for those wanting an exclusive migration experience at a time when the Serengeti is at its busiest.
One of the key aspects of booking a last-minute safari is knowing how to escape the crowds and finding the best accommodation deals. If the migration is in the North of the Serengeti during August, why not head to the South of the park and make the most of the off-season prices? Namiri Plains is arguably the best camp for year-round game viewing. With incredible big cat sightings, Asilia's Namiri is located an hour away from any other lodge. It offers an intimate and unique safari experience that is hard to rival anywhere else in the Serengeti. Big cats are seen daily and the presence of general game all year round makes for plentiful game viewing.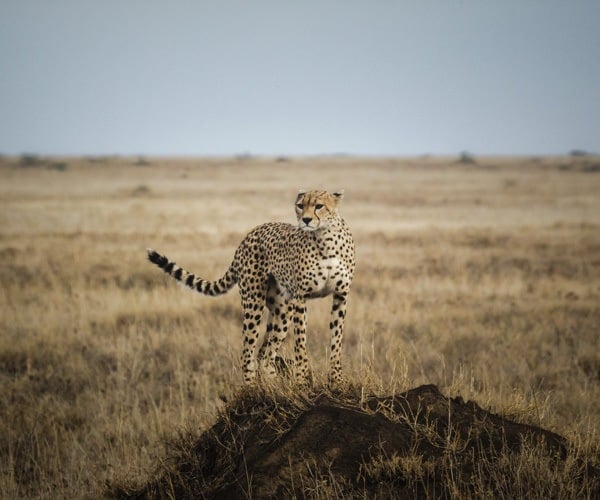 Selous
The South of Tanzania is a destination that not many people are aware of. Whilst visitors flock to the North to see the Ngorongoro Crater and the Serengeti, the Southern Parks of Tanzania are forgotten, yet the game viewing in the South is fantastic.
Selous is home to some of the most luxurious lodges in Tanzania and although many get full in the peak season, the private houses that some lodges can offer are perfect for last-minute luxury safaris. Bailey's Banda at Beho Beho is one of a kind. This two storey house comes with its own private pool, its own chef, vehicle and waiter that cater for your every need. The views from each room look down into the valley and make every moment all the sweeter.
Selous is closed during April and May so last minute safaris here aren't possible at that time, however if you can wait a month then June provides a fantastic opportunity for options at the eleventh hour. June is the emerald season so foliage is thicker and lusher providing beautiful photo opportunities of the resident fauna and the multitude of migratory birds present. During this time, many of the lodges such as Selous Safari Company's Siwandu and Nomad's Sand Rivers offer fantastic discounted prices making it a destination of unbeatable value.
Ruaha
Slightly further afield in the South of Tanzania is the country's biggest National Park. Being the size of South Africa's Kruger, Ruaha only has a handful of lodges giving it a truly wild and untamed feel. The National Park is further away from Dar es Salaam making it slightly more expensive to get to, but for those who visit it is certainly worth the money. With huge elephant and buffalo herds, Ruaha is also home to about 10% of Africa's lion population making it ideal for big game viewing.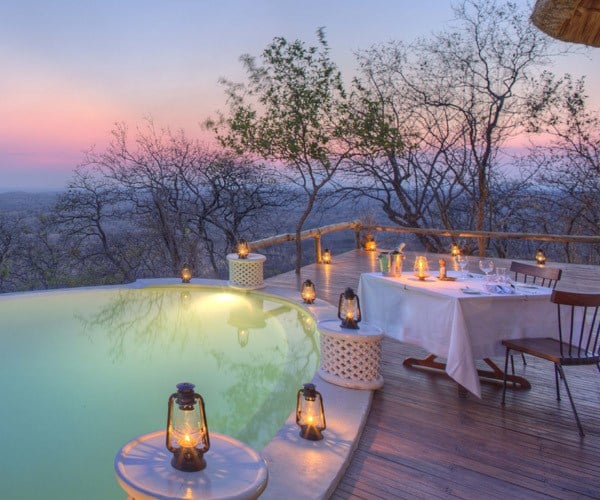 Like most animal-viewing areas, it becomes busier as the dry season progresses and when wildlife viewing is easier. Due to its location, Ruaha is quieter than most other parks in Tanzania and the lodges offer fantastic incentives to stay there. Ikuka is a unique and boutique lodge that has deals throughout the different seasons and their recent expansion to increase capacity means there is one more family room available, making it one of the best places for a last-minute safari getaway.
Asilia's Jabali Ridge is arguably Ruaha's most luxurious option and is often fully booked very far in advance. Their newly built private house tackles this problem though and is the perfect base for a last-minute luxury safari. With your own private guide, chef and swimming pool and every other amenity you could wish for you can be sure to have the safari of a lifetime. Built like the lodge, the house has a unique design which combines an intimate and exclusive safari experience in one of Tanzania's most spectacular parks.
Marc Harris is Managing Director of Tanzania Odyssey. Tanzania Odyssey is a leading tour operator that has specialised in Tanzania since 1998.
If you would like to be a guest blogger on A Luxury Travel Blog in order to raise your profile, please contact us.