There is certainly no shortage of hotels in the oceanside city of Miami. Between rich history, fine dining, designer storefronts, and world-class beaches, it's no surprise tourists flock here during all seasons of the year. Why not take a refreshing break from the global hospitality groups and stay somewhere with some character like these unique boutique hotels in South Beach.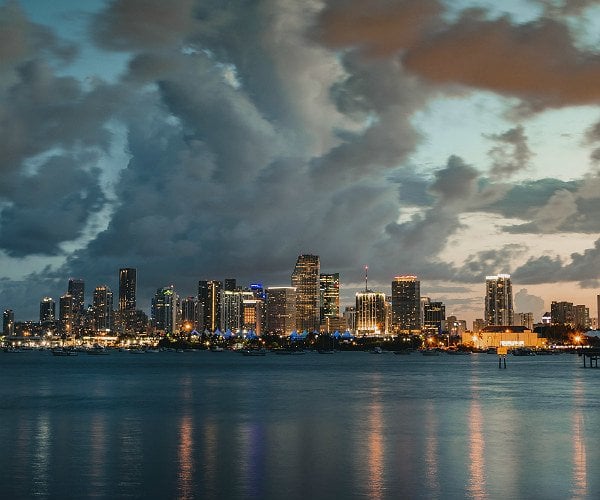 The Betsy Hotel
Look no further for an upscale Miami retreat than The Betsy Hotel. Recognized globally among top travel critics, this luxury hotel is situated just steps from the beach with desirable ocean-view and spacious suites. The original hotel is connected to what was previously the Carlton Hotel by an orb-shaped sky bridge, which has become an important piece of Miami Beach public art. The best way to bask in the sheer beauty of Miami is on the rooftop pool deck just before sunset for a 360-degree view of South Beach. The Betsy is foodie-friendly as well, offering both fine and casual dining experiences on the property itself.
The Plymouth Hotel
If you're searching for authentic vintage Miami vibes in a hotel, the Plymouth is unlike any resort on South Beach. The distinct building that houses the newly renovated guest rooms, ovalesque lobby, and iconic pool deck has otherwise hardly changed since its beginning in 1940. Believe it or not, The Plymouth is one of only two Small Luxury Hotels in the Southeastern United States and wins annual awards from hospitality and design experts.
Casa Faena
Not to be confused with the modern Miami Beach hotel, Casa Faena is nestled in the Faena district and a sister property to the globally recognized hospitality group. The 1900s Spanish-inspired hotel combines touches of classic Mediterranean charm with Miami Art Deco like none other on South Beach. The Spanish style inn offers city-view and seaside accommodations and nightly entertainment for a memorable stay.
Boulan South Beach
Not just a hotel, the Boulan is more of a "home away from home" resort. The guest rooms are among the largest per square foot than any in the Miami area. Each has an apartment-style floor plan with a large living area, gourmet kitchen, and marble bathroom, making it hard to ever leave. After spending a long day on the beach, swap a night out on the town for a night in and order room service from the Orange Blossom restaurant adjacent to the hotel and truly feel like royalty. Don't worry, there are still plenty of nightlife options if you came to Miami for just that.
Gale Hotel South Beach
With nearly 80 years of rich art culture behind it, the Gale Hotel is one of South Beach's most historic collection hotels. The original lot dates back to 1941, and pieces of its history are apparent throughout the property. It stands tall on a corner lot, sporting a black marble rooftop infinity pool for a relaxing plunge or, enjoy skyline views from the Regent Rooftop lounge and cocktail bar. It's a quick 5-minute walk to the ocean where you can enjoy private beach access and 5-minutes to the iconic Lincoln Road. Come for the history, stay for the amenities and location.
Shawn Boyer is the Co-founder and Creative Director of Anatomie. Anatomie is a luxury travel clothing brand worn by travelers across the globe.
If you would like to be a guest blogger on A Luxury Travel Blog in order to raise your profile, please contact us.