My blog post last month was about beach clubs in Ibiza and it sparked a healthy debate, here and elsewhere, about Tripadvisor. The take away for me was suck it and see, for yourself. It's like reading reviews of a film you'd like to see, the reviews universally panning said film and then you walking away after viewing and wondering where the reviewers heads were at; it was a winner for you. Of course every establishment should take a bad review seriously, if they care enough, If they don't they'll soon go out of business. Anyway, this month's blog is about the joys of beach clubs in St Tropez and I dare say some of these have been shot at from the people who contribute to Tripadvisor. A day at a beach club can offer you comfort and great food, in a stunning location. Why not be pampered and looked after? You've earned it. Here are five venues in and around St Tropez that could just be the perfect day and in some cases, the night at the beach. Go, and make up your own mind!
Pearl Beach
Pearl Beach is a beautiful restaurant by the sea in St Tropez. The views are stunning and so are the sunsets. The staff are super friendly and helpful and the food is great . It's not fine dining but it hits the spot.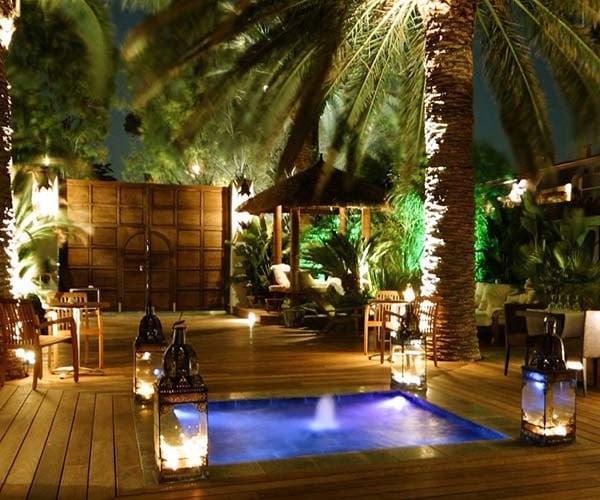 Behind its sculpted doors the ambience is timeless. The teak floors are reminiscent of Asia and the Palm trees offer shaded areas if you need to cool off from the heat of the Mediterranean sun.
In the relaxing setting of Pearl Beach, you can indulge in the St. Tropez Wellness Spa which offers a variety of unique treatments and services.
It's a one stop shop to provide you with everything you need for a fabulous day of relaxation, in a great setting. Pearl Beach is away from the port which is more expensive and the setting here slightly out of town on the quiet beach is much better.
Nikki Beach
Nikki Beach is a brand and can be found in some of the most fashionable hot spots around the world. They have clubs in Koh Samui, Dubai, Santorini, Miami, Mallorca, Ibiza and Barbados. That list is not exhaustive. It goes without saying that they have perfected the brand.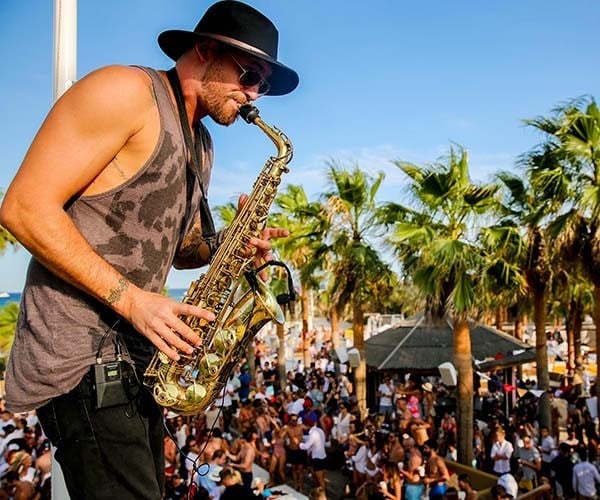 At any Nikki Beach resort you can expect great food, fabulous decor, a vibesy ambience and five star service. The St Tropez Nikki Beach is stunning and you can expect to rub shoulders with the jet set and international celebrities. Nikki Beach is probably at the top end of the budget but here you get what you pay for, class! Nikki Beach is big on events and there's usually something going off most of the time in the summer season. From top international DJ's to culinary evenings in the company of top class chefs.
Club 55
Probably the most famous of all the St Tropez beach clubs. Surprisingly enough Club 55 opened it's doors in 1955. It gained a lot of traction when it was used as the catering venue for Brigitte Bardot and the crew filming 'And God Created Woman' a film which well and truly put St Tropez on the map. Miss Bardot fell in love with this exquisite place and bought a house not far away, in the seaside resort of Saint-Tropez.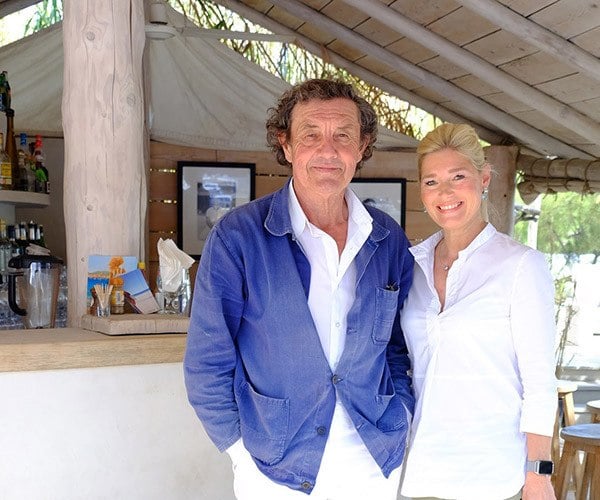 Club 55 has been charming visitors with its shabby-chic restaurant and stripy blue parasols since it's inception. Fast forward more than 60 years and the hugely popular Saint Tropez beach club still hosts some of the biggest names in Hollywood, who flock to Club 55 for its low-key dining and privacy behind a row of Tamarisk trees. Club 55 is a true St Tropez legend. Club 55 is in Ramatuelle, just outside St Tropez and can get very busy. A reservation is a must. Pictured is Patrice de Colmont, the proud owner of the legendary Club 55.
Tahiti Beach Club
In 1952, Felix and Marie Palmari acquired land near Ramatuelle on the Côte d'Azur. It was a beach of pure white sand, pristine and deserted. Developed slowly and carefully, without compromising the integrity of its perfect natural beauty, Tahiti Beach has been one of the best beach clubs since opening and it is also the oldest.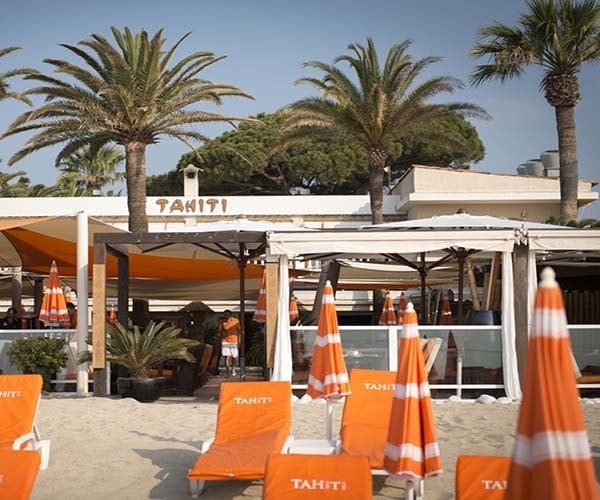 Nine years before Club 55 opened its doors, Tahiti Beach had already established itself as the place for locals to come and relax on Pampelonne beach; where they could eat, drink and laze under the St Tropez sun. Feel the true spirit of the French Riviera as you relax with a cocktail and take in the unspoilt haven that surrounds you. Tahiti Beach remains a hideaway, in an exclusive and peaceful garden. More than 60 years after its creation, this unspoilt paradise is an institution; a legend that continues to attract a holidaymakers who come to enjoy a private beach that is amongst the best to be found on this most beautiful of coastlines.
LouLou
LouLou is a newcomer and it's really too early to consider it for the best of anything, but having said that, it's made a promising start. Designed by Officine D'Architecture, LouLou is the French Riviera sister restaurant to the the original LouLou situated in the Musee des Arts Decoratifs in Paris. Executive chef Benoit Dergere has out together a menu of French and Italian fare. Think antipasti, salads, raw vegetables, pizzas, pastas, grilled meat and fish. LouLou was designed as a chic homage to the bohemian Riviera of the 1950's.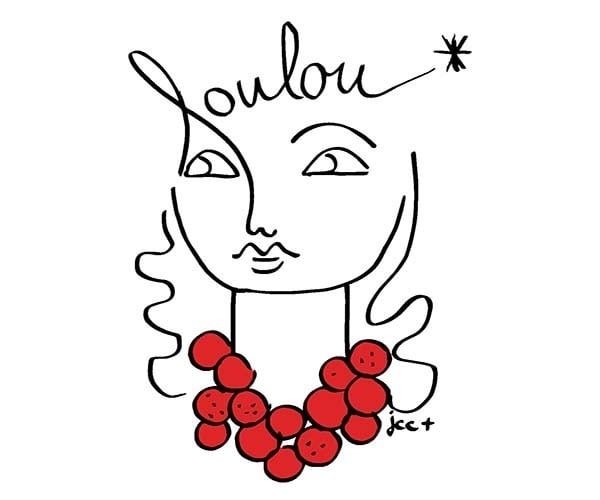 The colour palette is a mixture of white and creams and looks resplendent against the azure of the sparkling sea and the deep blue sky. Very fresh looking, coupled with simple food, great views and a fabulous location, I can only see LouLou becoming a future favourite for visitors to St Tropez.
Danny Frith is Director at SkiBoutique. SkiBoutique is a luxury ski chalet agency based in Switzerland.
If you would like to be a guest blogger on A Luxury Travel Blog in order to raise your profile, please contact us.