With a fraction of what you would normally spend on a trip to Europe, we promise you that you can enjoy a luxurious trip to Egypt, one of the most historical and cultural countries in the world. Discover some of the most amazing attractions and learn all there is to know about the mesmerizing history of Egypt. We will talk about eight attractions and everything you can experience while you're there.
The Grand Egyptian Museum
Opening in 2020, the Grand Egyptian Museum is one of the ministry's largest projects because it's setting the record for being the biggest museum in the world today; covering 5,200,000 square feet, it cost 795 million USD to build. The museum will hold many artifacts that will be seen for the first time, ever. Labs can also be found inside the Grand Egyptian Museum which work on restoring monuments, such as the golden coffin of Tutankhamun.
The Grand Museum is 88% completed in construction and has already opened minimal sections, which means you can book a private tour to visit the GEM before the grand opening.
Khan El Khalili Bazaar
Khan El-Khalili is a famous bazaar located in the heart of Cairo, filled with fascinating and unique items and goods such as jewelry, spices, and of course, souvenirs. The bazaar is a huge open-air market and an amazing sight to witness because it's very colorful and can never be found short of friendly faces.
Make sure to visit the cafes and restaurants in Khan El-Khalili before you depart. Enjoy a middle-eastern journey to Naguib Mahfouz cafe which will give you a cozy and traditional feel of how Egyptians used to live back in the day. Make sure to try the Egyptian oriental cuisine and some delicious tea to set you in the right mood.
The Great Pyramids of Giza
Being the oldest of the Seven Wonders of the World, the Pyramids were originally built as tombs to hold the coffins of pharaohs Khufu, Khafre and Menkaure. Constructed over 4,000 years ago, they are the only wonders of the seven to remain intact, alongside the Great Sphinx.
Take a tour ride on a camel to visit the Pyramids and learn more about Ancient Egypt, as well as Pharaohs and how the tombs were built at that time for their belief of life after death. This experience will forever be an unforgettable one.
Pyramid of Djoser (Saqqara)
Saqqara is an attraction that was once a burial ground for Memphis where you can find the Pyramid of Djoser, also known as, the Step Tomb due to its' construction of structures stacked on top of each other. Holding burials from before the beginning of the Old Kingdom, Saqqara is considered to hold more interest to archeologists than Giza.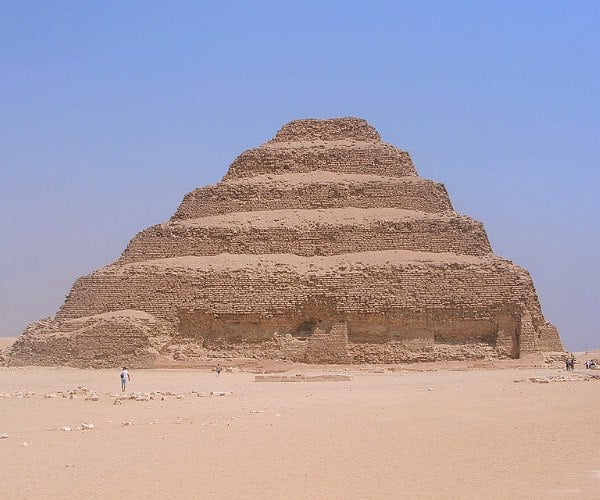 Saqqara is one of the largest burials in all of Egypt and holds a lot of history for you to learn about while you're there. Many other pyramids and tombs can be found located on site, alongside the Pyramid of Djoser, which will surely be worth your while if you're interested to learn more about the history of the pyramids.
Dahshur Pyramids
Another necropolis holds two of the largest and oldest pyramids; the Bent Pyramid and the Red Pyramid, which are considered to be the best preserved to this day. The Dahshur pyramids show how Egyptians gained knowledge about the transition of step pyramids to smooth pyramids.
King Sneferu was the ruler and under his orders were the Dahshur Pyramids built. Enjoy a day long tour through the two necropolis sites and walk in the footsteps of Ancient Egyptians to get a better understanding of the amazing knowledge they once had to build such magnificent structures that are now the history and culture of Egypt.
The Ancient City of Memphis
Memphis was believed to be the ancient capital of Egypt (Lower Egypt at the time) ruled by Menes. Dating over 5,000 years ago, the city became ruins that hold artifacts and statues from Ancient Egypt.
Even though Memphis has met a great downfall throughout the years, it is still considered to hold much value and unbelievable history of the time when it was the centre for commerce, trade and religion. Near Memphis is located the Great Temple of Ptah where you will find the statue of Ramesses II, aging over 3,200 years old. You can visit Memphis today as an open-air museum that holds many monuments for a number of rulers of Ancient Egypt.
Luxor & Aswan (Nile Cruise)
Luxor and Aswan are one of the most touristic locations in all of Egypt, getting over thousands of tourists each year to visit the monuments, temples and learn about the amazing history. Being both, busy markets and tourist centers, Luxor and Aswan count as luxury Egypt tours on their own since they hold a huge number of artifacts such as Karnak temple, Valley of the Kings and Philae temple.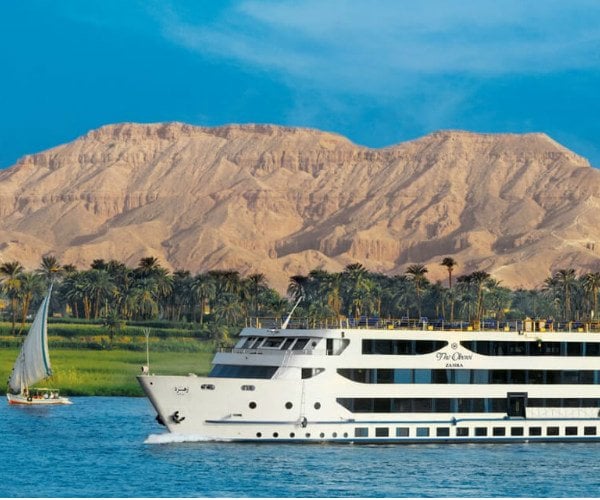 If you haven't yet visited Luxor or Aswan, you can get luxury nile cruises between both cities. When you book days-long cruises between Luxor and Aswan, you will also get to stop in cities and towns between them including Kom Ombo and Edfu, which also hold wonderful sites to see such as the temple of Kom Ombo and the temple of Horus, for example. A Nile cruise will both let you indulge in a different side of culture and history of Ancient Egypt in Luxor and Aswan, as well as, help you relax while cruising through the Nile.
Citadel of Saladin
Cairo Citadel, also known as, Citadel of Saladin was built by Salah el-Din in 1183 to protect Cairo from crusader attacks.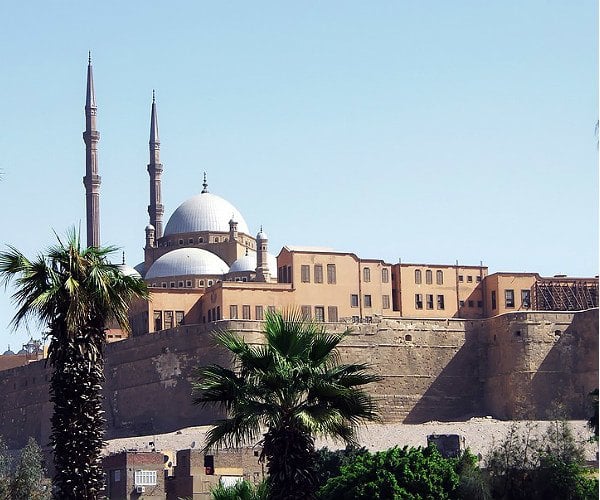 The citadel today is divided into two sections; northern and southern. Make sure to visit the citadel in the morning or sometime in the afternoon, so you can have enough time to check out all the historic sites. In the northern section, you can find the National Military Museum, and in the south there is the Mosque of Muhammed Ali, which also offers a beautiful panoramic view of Cairo.
Whether you visit one or all eight of these amazing attractions, we're confident you will experience the trip of a lifetime.
Sherif Khalil is Owner of Dunes & Beyond. Dunes & Beyond offers luxury tours, Nile cruises and desert safaris in Egypt.
If you would like to be a guest blogger on A Luxury Travel Blog in order to raise your profile, please contact us.