Puerto Rico doesn't just have fantastic style – this gem of a Caribbean island has heart and soul, and a rhythm that is irresistible. It's a land steeped in Spanish history and heritage, finding its feet in its American present and still very much managing to maintain a distinctly Puerto Rican spirit. With surprising experiences for everyone, this is a destination that offers visitors an unmatched island getaway. Here is my Top Ten attractions and experiences on this pearl of the Caribbean.
Old San Juan
Old San Juan is a vibrant gem of culture and history, transporting you to another time, where large forts overlook colourful houses and plazas resplendent with music, food and culture. Old San Juan is a favourite port of call for cruise ships,  and the town offers incredible shopping, from the largest mall in the Caribbean down to local boutiques ad street artisans.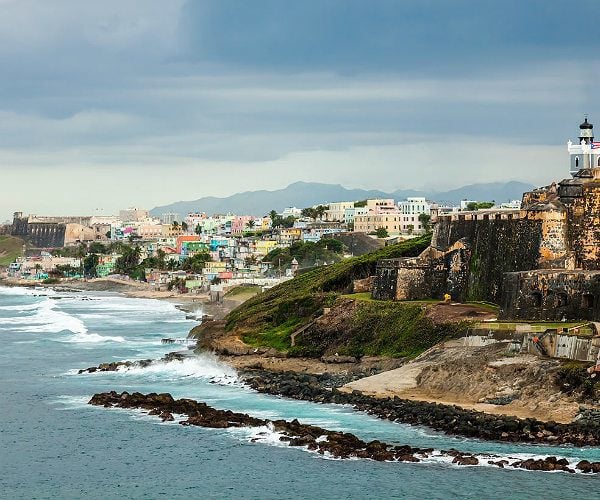 Culture
Puerto Rico offers a melting pot of cultures including a lively mix of African, Taino, American and Spanish influences. This exotic blend extends to almost every aspect of Puerto Rican life including the cuisine, arts and crafts, music and the festivals.
The food
San Juan has become a hot foodie destination in the Caribbean – whether it's a road side kiosk, a local food truck or a new gourmet restaurant, the food scene in San Juan and Puerto Rico is booming and offers so much more than just fried plantains, spit-roasted pork, stuffed Mofongo and rice & beans.
Adventure
Puerto Rico offers plenty of adventure including leaping of a waterfall in the rainforest, zip-lining over a forest canopy, rappelling down the cliff face of a bat cave or paddling through a glow in the dark bioluminescent bay.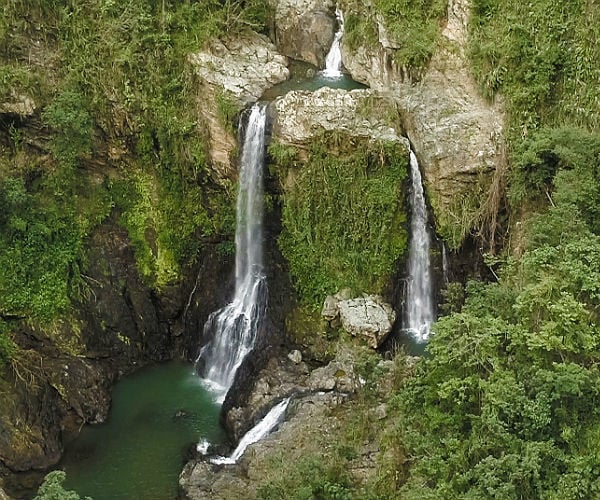 Nightlife
When the sun goes down in Puerto Rico is when the nightlife gets going. In Old San Juan head to La Factoria – recently named as one of the top 50 bars in the world. Fancy trying your hand with lady luck? The casinos are always open and for those that love to dance, try the live salsa clubs or experience some the best DJ's in the Caribbean.
Beaches
Puerto Rico is surrounded by over 270 miles of coastline with some of the top-rated beaches in the world. And there is so much to do, from surfing and parasailing to snorkelling and scuba diving.
Ponce
This area located on the southern coast of Puerto Rico is known as The Pearl of The South and is a historic city. Do visit the Museum of Art, which is the largest art museum in the Caribbean, and stop by Serrales Castle built in the Spanish Revival style. Nature lovers be sure to visit Pelican Beach located in the Caja de Muerto Reserve.
La Parguera
Heading towards the southwest in Puerto Rico brings you to La Paguera, which offers visitors a plethora of beach activities with some of the best snorkelling experiences in the Caribbean, including a bio luminescent bay. It's a far cry from its humble beginnings as a small fishing village as today it is a popular tourist area perfect for the family with great nightlife on the weekends.
Bio bays
There are only a handful of bio bays in the world, and luckily Puerto Rico is home to many of them, including Laguna Grande, La Parguera and Mosquito Bay. This natural phenomenon of tiny organisms emitting a glow when disturbed has to be seen.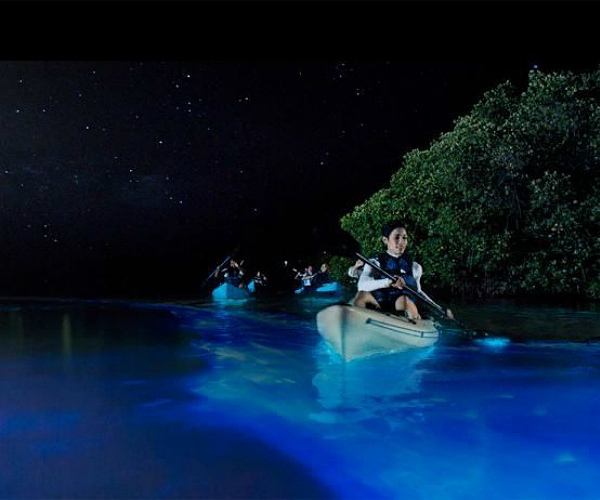 Cueva Ventana
This window like cave offers one of the most amazing and spectacular sites in all of Puerto Rico. The drive to this breath-taking view is an adventure too and biologists provide tours of the natural cave and share stories of the flora and fauna.
Scott Anderson is General Manager at The Luxury Cruise Company. The Luxury Cruise Company is your port of call for incredible cruise holidays.
If you would like to be a guest blogger on A Luxury Travel Blog in order to raise your profile, please contact us.