Egypt is distinguished with its gushing Nile, ancient treasures, great history, vast deserts, warm sun, and cool beaches. However, Egypt has more to offer than you might expect. You don't have to look through hundreds of holiday destinations around the world for your perfect vacation; Egypt has it all.
2020 is set to be the year in which the largest archeological museum in the world – Cairo's new Grand Egyptian Museum – will open its doors. If you have visited Cairo's existing Egyptian Museum – in Tahrir Square – you may notice that the old museum is just a storehouse of Egypt's ancient treasures, while the new one offers a special theme that leads visitors through a journey to the ancient Egyptian world. Moreover, the location of the Grand Egyptian Museum is very close to the Giza plateau, on the edge of the Western Desert and outside central Cairo, which gives it an outstanding overview out at the great pyramids and adds even more atmosphere.What makes it more interesting is Giza's newly inaugurated Sphinx Airport, which set to operate domestic flights.
About Cairo's new Grand Egyptian Museum
In 1992, the Grand Egyptian Museum was firstly announced, to deal with what was considered a pretty unsatisfying selection of institutions showcasing Egypt's great treasures. The location was chosen to be away from central Cairo's infamous traffic. Also, the building is designed to give more than enough space to welcome the world and show them the best of Egypt's inheritance. Therefore, the Grand Museum is built on a slope of 162-foot difference in levels between the Nile valley, the entrance, and the Giza plateau, where you can find the main galleries.
Many sculpture gardens are situated in the museum park. Once you reach the main atrium of the GEM, Ramses II massive statue will be there to greet you. Then, the Grand staircase appears to lead you from valley level to Giza plateau; it's lined with 87 statues of Egyptian kings.
Coming to the main galleries–at the left from the staircase– they are divided into four eras:
Pre-dynastic: Up to 3100 B.C.
Old Kingdom: The pyramid builders
Middle and New Kingdom: Tutankhamun, Ramses, and Co.
Greco-Roman.
Unlike the old museum, these main galleries were organized according to themes: Religion (beliefs and eternity), Rulers(kingship and power), and Society. There is also a separate kids' museum within the Grand Museum, which will use state-of-the-art visual tricks to show Egypt's ancient world to young visitors.
In the end, you are led right back to a path of tall glass windows that overlooking the pyramids plateau.
But there are a number of other interesting reasons to visit Egypt… here are just some:
Visit one of the oldest ancient civilizations in the world

The Great Pyramids are the only surviving ancient wonder, along with ancient Egyptians' statues and tombs continue to seize the attention of top archeologists and, of course, the whole world. The Egyptian civilization is still to be discovered to this day.
Experience the spirituality

Egypt is the perfect place to escape from your daily routine life; take a break to receive a unique spiritual rebirth. Egypt features a diversity of worship serene places, which allow you to open your mind and soul to a new different culture. Follow the footsteps of Moses; visit Mount Moses, also known as Jabal Al Tor, and located in the beautiful Sinai Peninsula, where you can enjoy diving, mountain climbing, hiking, and many other interesting activities.
Explore the longest river in the world
The Nile River is ranked as the longest river in the world; it extends above 6,695 km in length and flows into the Mediterranean. Furthermore, you can visit a number of Egyptian attractions through the Nile; the most prominent being Luxor and Aswan.
Experience desert safaris

Around 90% of Egypt is desert, which make it the perfect spot for a perfect desert adventure. Most of Egypt's visitors like to ride camels or quad biking across the Western desert. While one of the best reasons to visit Egypt is to take your family to enjoy biking and camel riding across some of the greatest deserts of Egypt such as the Sinai Desert, the Great Sand Sea, the Blue Desert, the Libyan Desert, or the Eastern Desert for more thrilling adventures. The Egyptian desert offers the best way to escape from the city crowds and enjoy your vacation to the fullest.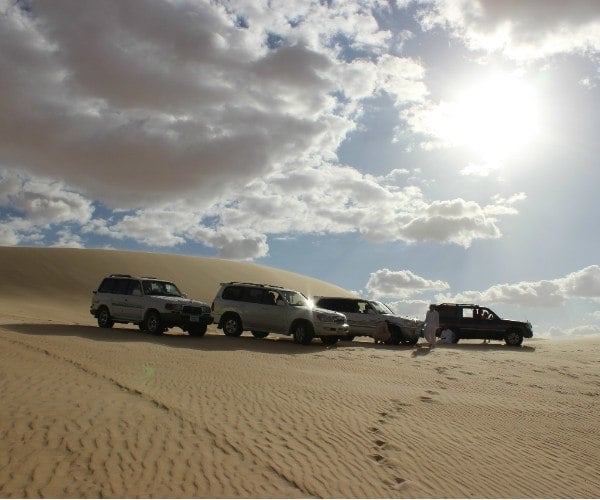 Search for treasures in Siwa Oasis

Siwa Oasisis is famous for therapeutic tourism; it offers a diversity of hot and cool springs that can cure bones, kidneys, respiratory diseases and skin problems. Its mud – in certain areas – is also known to cure skin problems. You can treat some of the physical injuries via sand-burying massages in Siwa.
Eat delicious food

Egyptian cuisine has been influenced by neighboring countries in the Middle East and whole over the world; it offers a wide range of dishes that full of tasty flavors. It's said that the food in Egypt shapes its culture. Egyptians turn to food in times of happiness and grief; food is the highlight of any occasion.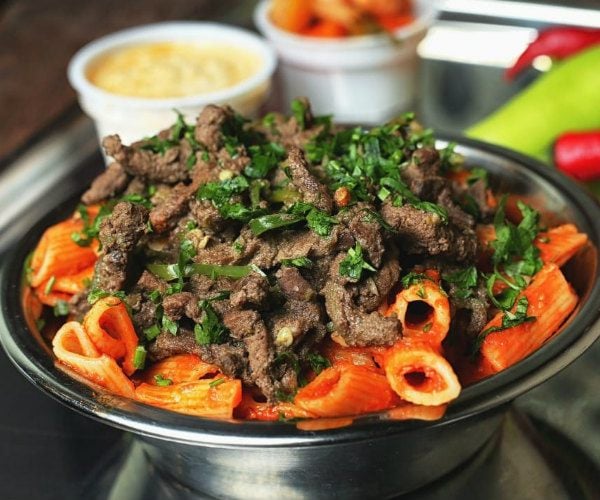 Enjoy the moderate weather all year round
Egypt's high season never ends; summer is the perfect time to take a dip and go diving, and winter is the best time to visit historic sites (most of them are located in desert areas), whereas autumn is good for a luxury Nile Crouse.
Get a cool tan on Egypt's surreal beaches

Beaches in Egypt are amazing along with the soft white sands that are perfect for honeymooners, families, friends, and even solo travelers.The popular tourist areas in Egypt including, Hurghada, Sharm El-Sheikh,MarsaAlam, Dahab, and Sinai. All of those amazing beaches are ideal for family holidays offering water sports activities, luxury entertainment, and unforgettable diving.
Egypt is an amazing country that offering rich and diverse culture; its people speak different accents, eat distinctive food, have interesting traditions, and even they wear different fashions that represent each city. Go wandering around Egypt and enjoy the experience.
Sherif Khalil is Owner of Dunes & Beyond. Dunes & Beyond offers luxury tours, Nile cruises and desert safaris in Egypt.
If you would like to be a guest blogger on A Luxury Travel Blog in order to raise your profile, please contact us.