Throughout our years of experience in the world of villa rentals, one of the things that never fails to capture the hearts of our guests is the awe-inspiring view from the property. In Thailand's Phuket and Samui islands, many private villas are situated in very dramatic locations owing mainly to the region's impressive topography and also, in part, to the clever architecture of the villas.
Watching them step inside the property and see the surrounding scenery for the very first time (sometimes even for the second and third time) – it is simply magical; as if you can see all the exhaustion from planning the trip and the hours spent traveling just being washed away from their faces to be replaced by sheer joy and excitement.
If you wish to have this very same experience, here are 10 private luxury villas with truly incredible vistas you may want to consider when you visit Thailand:
Villa Mayavee in Kamala, Phuket
The first villa on our list is found, almost quite literally, on the westernmost point of Phuket. Villa Mayavee is perched above the rocky cliffs of Kamala, surrounded by lush greenery and looking out into the Andaman Sea and the vast Indian Ocean beyond.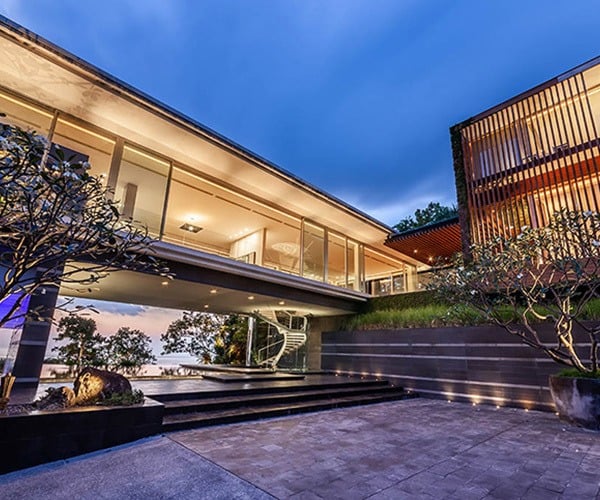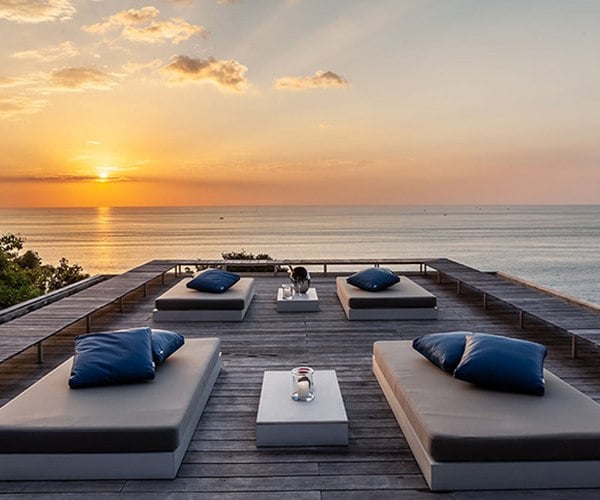 Villa Paradiso in Nai Thon, Phuket
Further north, along the same coastline, is another sea and ocean gazer. The 5-bedroom Villa Paradiso offers an excellent view of the peaceful Nai Thon beach from its elevated hillside location. With a sea-facing wall made almost entirely of glass, it is a view you would enjoy in just about any room you enter.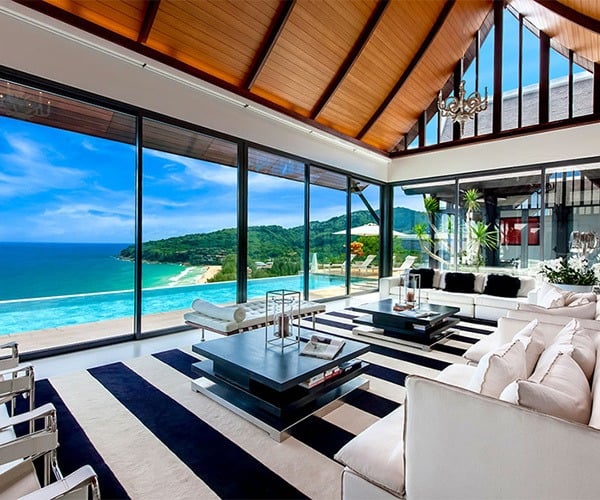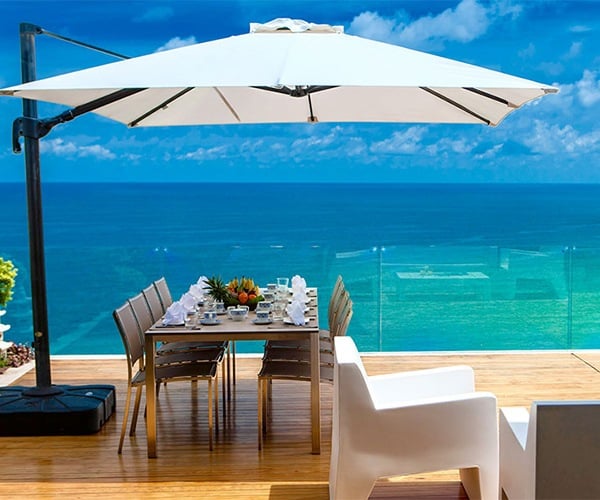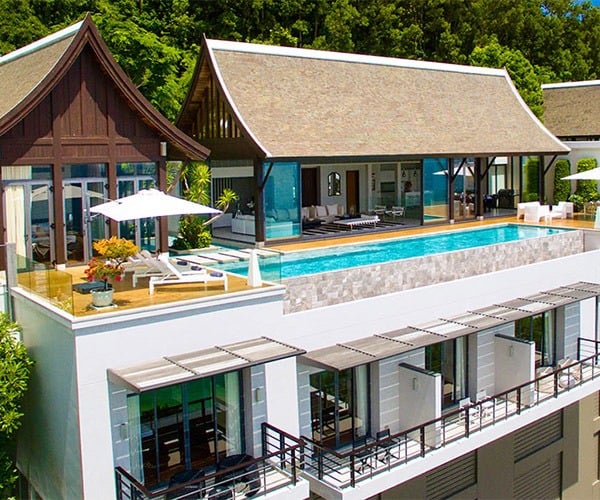 Villa Sangkachai in Choeng Mon, Koh Samui
Villa Sangkachai is a 4-bedroom clifftop holiday retreat in Choeng Mon. Located northeast of the island, guests of this luxury vacation villa can look forward to mesmerizing views of Samui's sunrise and sunset over the sapphire waters of the Gulf of Thailand. Outdoor lounges and alfresco possibilities allow guests to comfortably bask outdoors as they take in the magnificent vistas that surround them.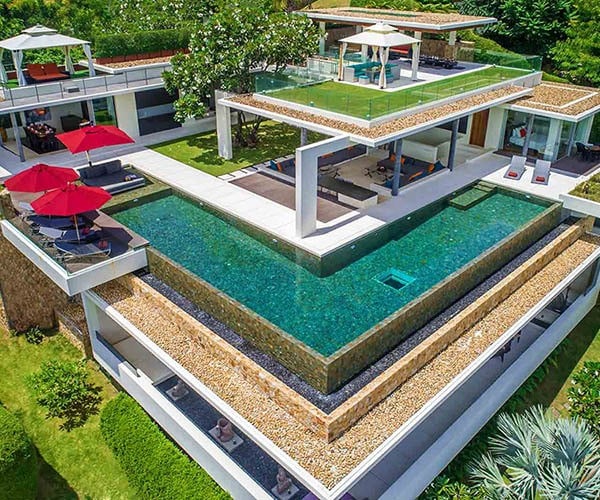 Villa Anavaya in Choeng Mon, Koh Samui
Rising on the highest point in the area for several miles in every direction, Villa Anavaya offers a spectacular view of Samui's entire northeast. Set in an enviable location surrounded by magnificent tropical beauty, Villa Anavaya is designed to allow panoramic views in almost every corner of the property. Whether you're relaxing in your bedroom, lounging on the living area, or out for a swim, Villa Anavaya promises a stunning view of the outdoors for a truly wonderful stay.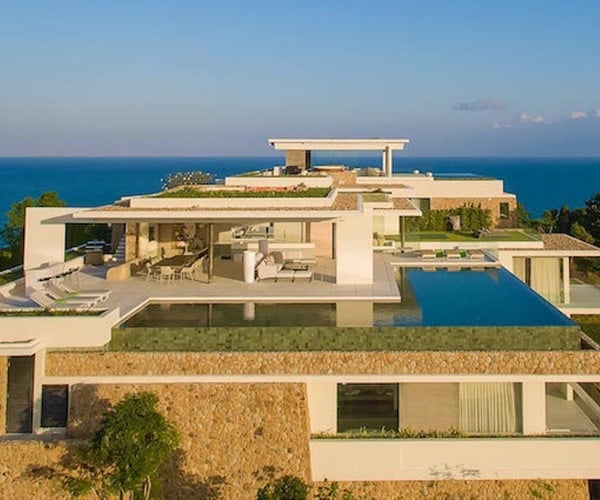 Villa Praana in Bophut, Koh Samui
Enjoy amazing views of Koh Samui's untouched tropical forest at Villa Praana in Bophut. Discover the raw natural beauty of the island as you gaze upon the mesmerizing emerald shade of the lush jungle that surrounds you, highlighted by the beautiful sapphire hue of the sea that lies beyond. Villa Praana also boasts of gorgeous views of Koh Phangan, the majestic Big Buddha, and the charming Fisherman's Village.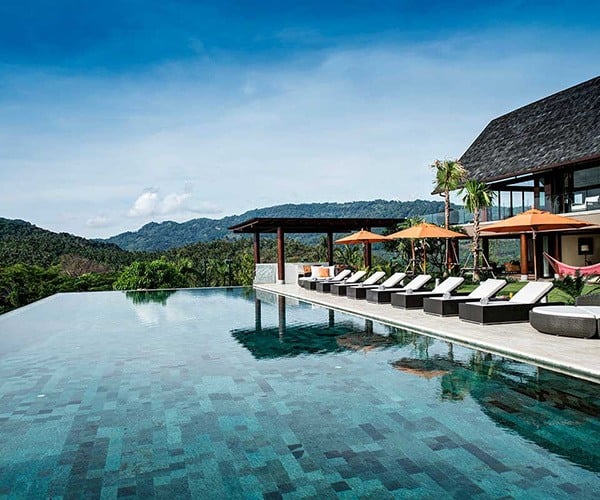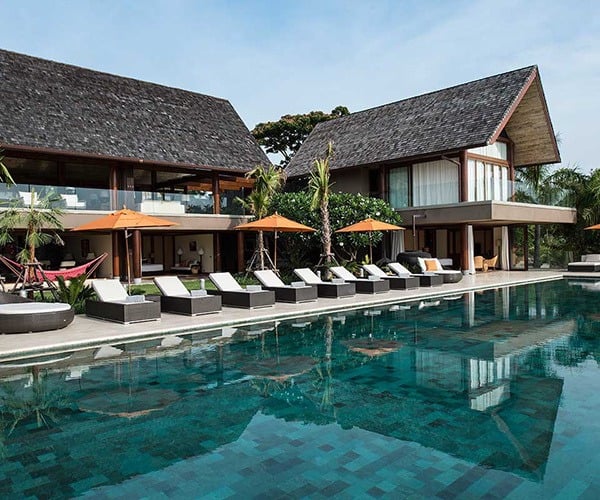 Villa Paa Talee in Kamala, Phuket
Villa Paa Talee is located in a rocky enclave along the sophisticated Millionaires' Mile, overlooking the captivating Andaman Sea. Highlighting the gorgeous views that surround the property, most of Villa Paa Talee's in-villa amenities are designed to face the sparkling sea such as its elegant infinity pool, living and dining areas, and outdoor lounges.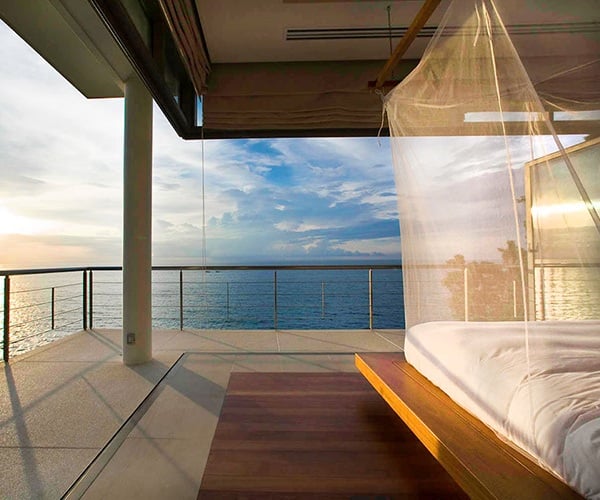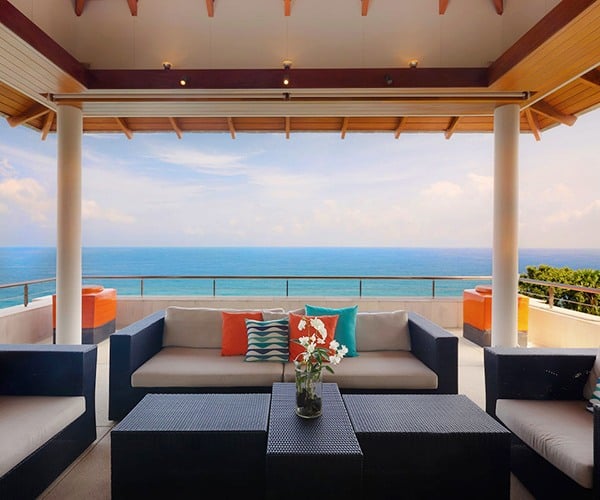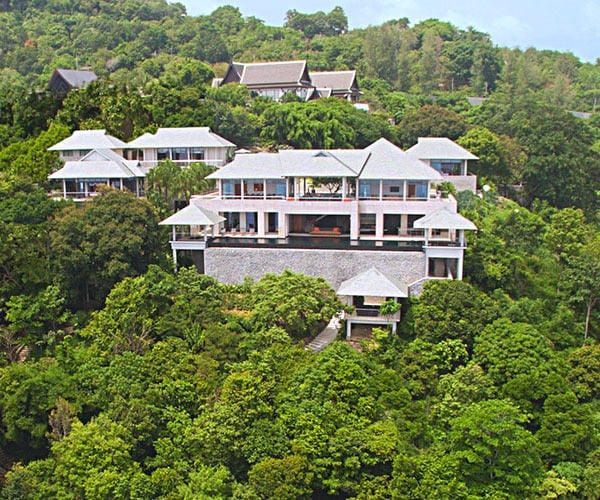 Villa Spice in Mae Nam, Koh Samui
The Island of Samui possesses an interesting natural landscape. While its coastal perimeter is lined with lovely beaches, its interior is defined by forested woodland hills. And this setting is a sight well-presented from Villa Spice. Built 5 kilometers inland on Mae Nam's towering hills, this modern villa gives you a view of the island's vast northwest including the waters of the gulf and the distant mainland.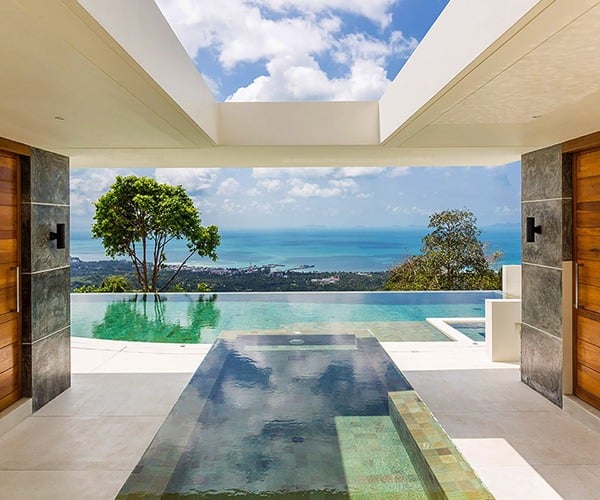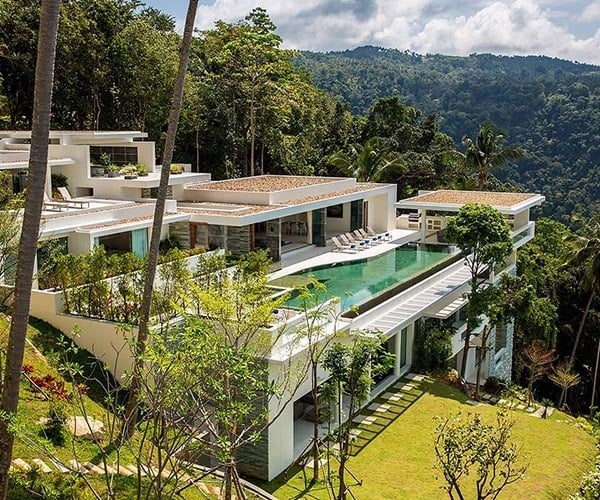 Villa Aquila in Kamala, Phuket
Aside from a luxurious isolation from the bustling crowd, Villa Aquila's clifftop location also makes it perfect for those who want to enjoy breathtaking nature and ocean sceneries. The view from the villa is a beautiful combination of lush, verdant jungles that surround the property, and the majestic blue Andaman Sea where Villa Celadon is facing.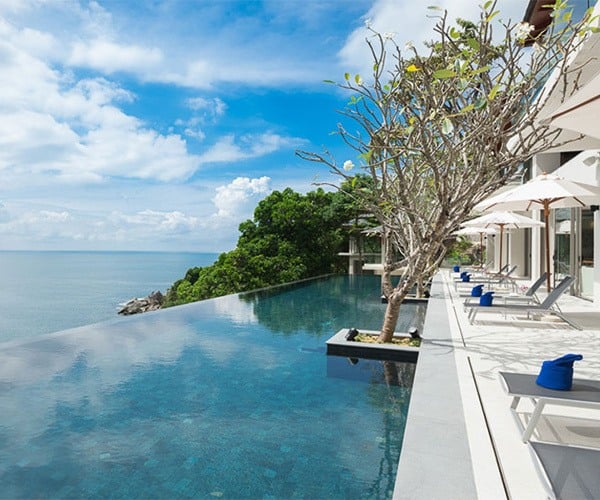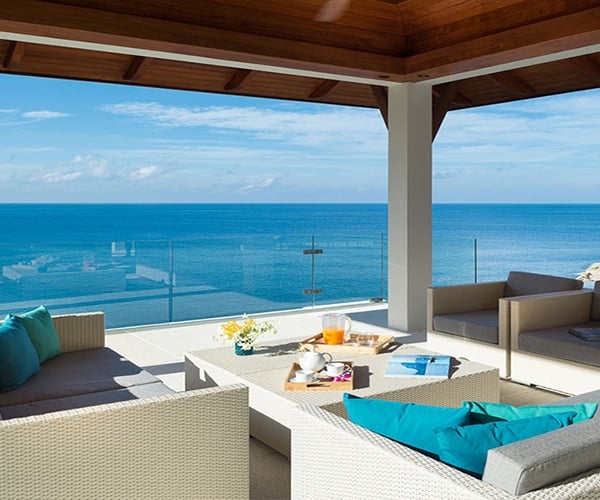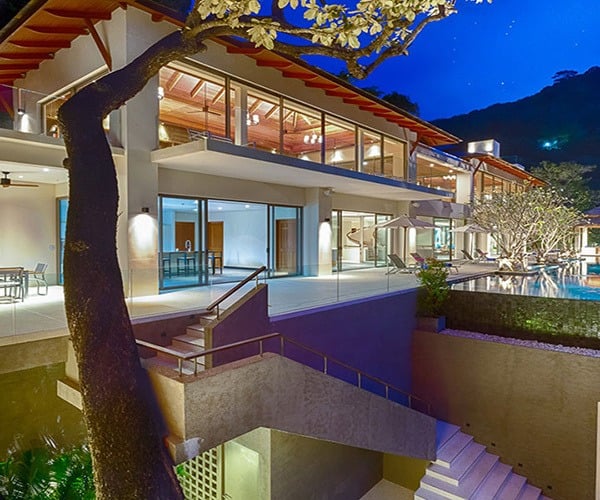 Villa Celadon in Maenam, Koh Samui
Sitting on an elevated location, 100 meters above the Gulf of Thailand, it comes as no surprise that Villa Celadon would boast of excellent views. This 4-bedroom villa offers panoramic vistas of the breathtaking Angthong Marine Park, as well as Koh Phangnan and Koh Tao. Floor to ceiling glass sliding doors also welcome a gorgeous view of the outdoors in every room.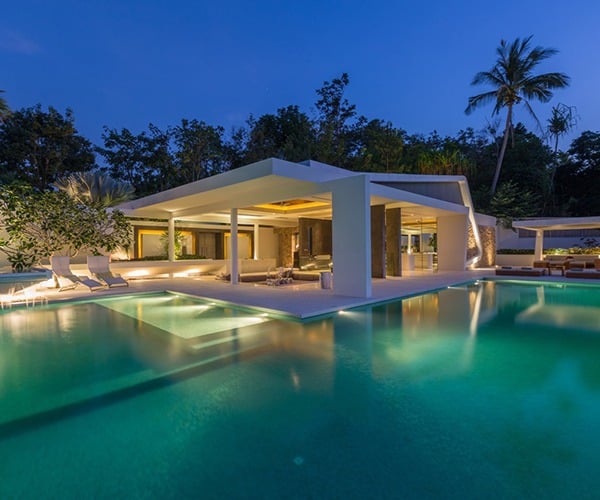 Villa Raku in Maenam, Koh Samui
Perched on a scenic hilltop in Mae Nam, Villa Raku's location makes it a great viewpoint overlooking the sparkling sapphire sea. It is also a great spot for admiring the beautiful sunset of Koh Samui. Making the most of its picturesque setting, most of the villa's bedrooms also have stunning ocean views. A relaxing dip in the villa's L-shaped infinity pool includes sweeping views of the sea for a magnificent swimming experience.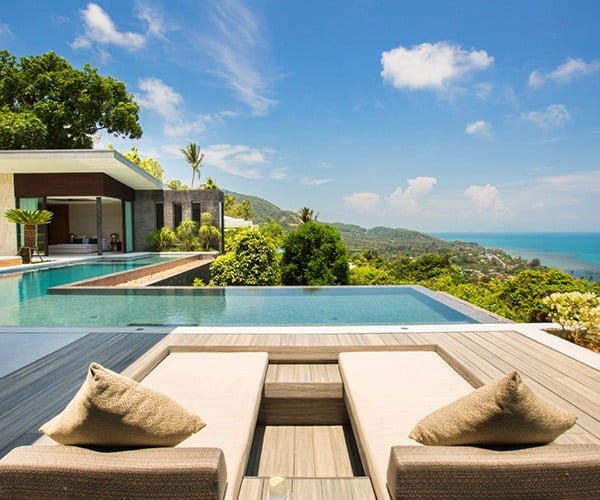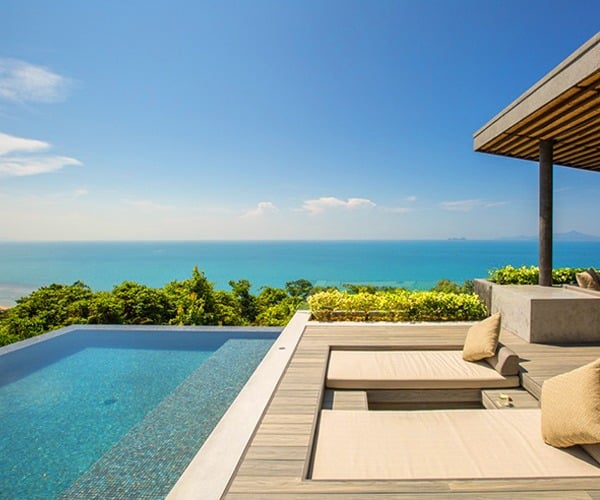 Silvan Kitma is General Manager of The Private World. The Private World is a villa rentals company offering some the most top-rated luxury vacation home rentals in the world's top tourist destinations.
If you would like to be a guest blogger on A Luxury Travel Blog in order to raise your profile, please contact us.