Even among African safari guides, Zimbabwean guides are considered the best on the continent. Of course, all safari guides are well-trained and knowledgeable, but Zimbabwe's training to be a "Pro Guide," is the most demanding and extensive on the continent. Typically, the licensing process and education takes about four years to complete! So, anyone interested in safari guiding needs to be determined and passionate. The requirements and examinations are created and administered by the Zimbabwe National Parks and Wildlife Management Authority in collaboration with Zimbabwe Professional Hunters and Guides Association.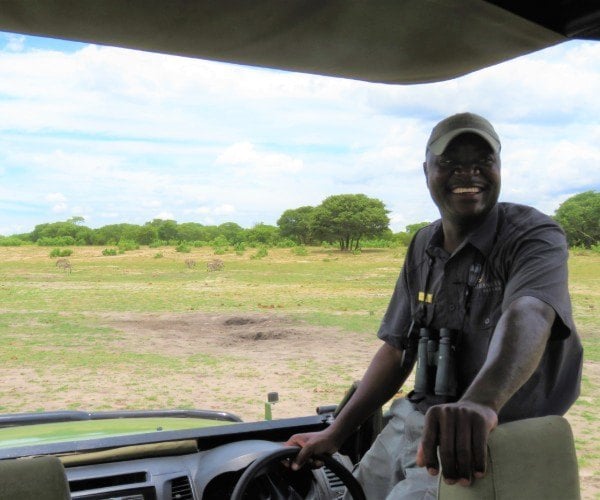 In order to become a Zimbabwe guide, students must pass a lengthy written exam covering a variety of topics related to flora and fauna. Prospective guides often study for a year before taking the test. If they pass, they go on to an apprenticeship with companies such as Wilderness Safaris (with whom my company partners). They will spend three years as a trainee under the tutelage of a professional walking guide. In addition, trainees must meet several milestones in order for their mentor to sign off on their training.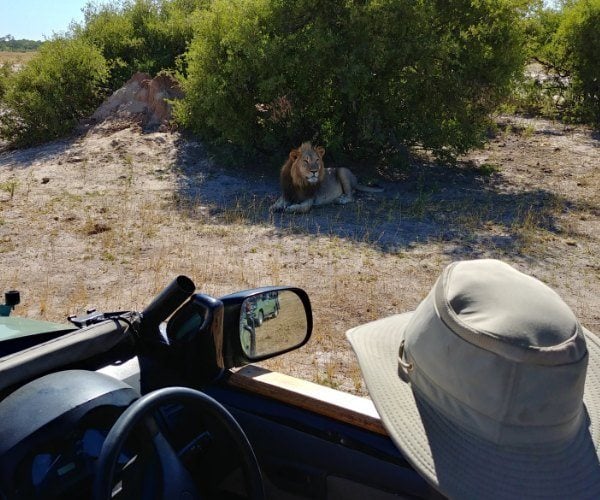 After three years of hands-on, experiential training, there's a panel interview. Trainees are questioned on their breadth of knowledge, experience in the bush, and safety procedures. They must also display practical skills such as a firearms proficiency exam. , as well. While most guides will not be involved with hunting safaris, guides are required to carry rifles at all times on game drives and bush walks for photographic safaris.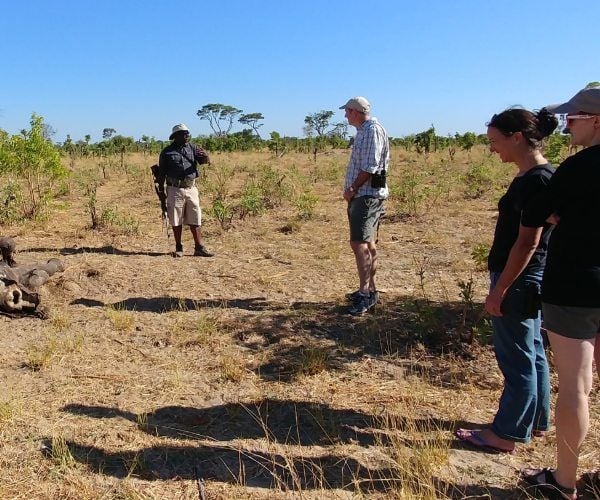 After all of that, the ultimate test is still yet to come—a seven-day "mock" safari. For this final examination, the trainee guide sets up and runs their own tented camp safari with "guests" from the national parks and guide organization. They judge on a range or criteria including hosting, safety, knowledge of wildlife and botany, and bushcraft. If the mock safari is successful, the trainee becomes a fully-licensed Zimbabwe safari guide!
Keep in mind, that although a guide may be trained by the book, there is a lot more to being a great guide. High-end camps and lodges also require certain personality traits, such as having a guest-centric attitude, patience, and an innate understanding for dangerous animal behavior. Being a people person is incredibly important, as is having an appreciation for lighting and vehicle positioning for photography. As a guest, you may not even realize the thought that goes into details like that. It's also vital for guides to be good storytellers. During game drives and at sundowners, guides will regale guests with stories about funny animals, incredible moments, and their own background. A vivid and animated storyteller is much more memorable and entertaining than a dull one!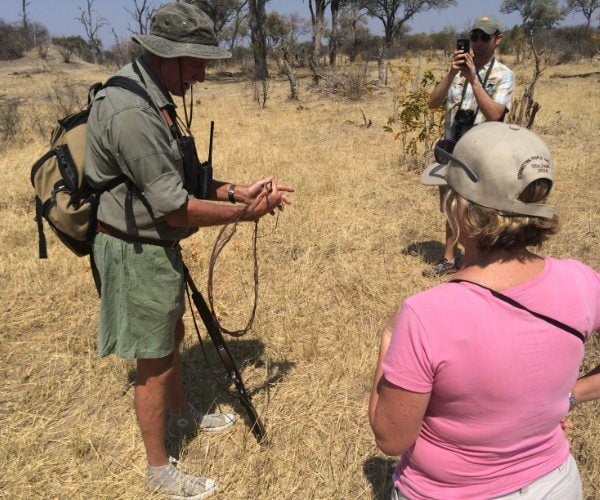 Matt Holmes is the Founder & President of Boundless Journeys. Boundless Journeys is an award-winning tour operator that goes off the beaten path for immersive and authentic travel experiences.
If you would like to be a guest blogger on A Luxury Travel Blog in order to raise your profile, please contact us.