South Africa is often listed as the perfect destination for those looking for a world-class safari, but there's so much more to this vast country than the wildlife-rich game reserves. A heady mix of ravishing coastlines, jaw-dropping scenery, outstanding cuisine and 5-star lodgings means it's perfect not just for the safari enthusiast, but the adventurer, sun seeker, foodie fanatic and budding photographer too. From the fabulous food city of Cape Town and South Africa's superb wine-making region, the oldest wine industry outside of Europe, to whale-watching on the south coast and surfing on the Eastern Cape. Here, we have listed our favourite things to do in South Africa…
Cocktails at The Silo
The Silo is Cape Town's coolest hotel. Set above The Zeitz MOCCA Museum in the V&A Waterfront, The Silo has funky modern interiors with huge convex glass windows, maximising the prime views over the city. The Willaston Bar is open to the public and serves quirky cocktails like the Kalahari Safari made with made from rooibos syrup and gin – a truly South African beverage. On rainy days escape from the grey and cosy up on one of the velvet-covered armchairs, and in the summer head up to the Silo Rooftop and enjoy the fantastic views and order another Spirit of The Silo. It's the perfect place to begin or end your night.
Walking tour of Bo-Kaap
Bo-Kaap is the ex-slave quarter in central Cape Town, a mere 10-minute walk from Loop and Long Street. The houses were once painted all white by order of the slave master, but when freed Bo-Kaap exploded in a variety of colour – the houses are now all painted superb bright colours as a celebration of their freedom. It is a magnificent place to walk around and get a feel for the melting pot of cultures that is South Africa. It is also a predominantly Muslim area and is where the first mosque of Cape Town was built (it is possible to visit the mosque), so calls of Salam Alaikum can be heard ringing out across the narrow roads as residents greet each other.
Wine tram of Franschhoek
A stay in The Winelands would not be complete without a stint in the quaint village of Franschhoek and an afternoon spent on the Wine Tram. Half tram half bus, the Wine Tram transports you through various vineyards in the area and you can hop on and off as you please. This allows you to sample the various delights of each vineyard. Have lunch in one, go for a walk in another, go wine tasting in the last – or the first! It is a delightful way to see The Winelands and be able to become acquainted with the finest South African wines at the same time.
Visit Robben Island
Just off the coast of Cape Town lies Robben Island a place of tremendous importance to South Africa, and indeed the world. Three former inmates of Robben Island prison became Presidents of South Africa. Whilst on the tour stand in the actual cell where Nelson Mandela was kept in solitary confinement and spent 27 years of his life. This astounding location is now a wonderfully preserved museum, UNESCO World Heritage Site and a core part of South Africa's history. Tours leave twice daily from Cape Town's V&A Waterfront and are a must for any politically interested visitor to the Mother City – it was on Nelson Mandela's release from Robben Island that the notion of a united Rainbow Nation was born.
Hike Table Mountain
Table Mountain provides Cape Town with its outstanding natural beauty and gives the city its rightful 'outdoorsy' reputation. For those wanting to start the day with some exercise, Table Mountain offers a medium-length (but in places quite strenuous!) hike. The views from the top are amazing and you can see all parts of the Mother City. Your hike doesn't have to stop once at the top, as there are numerous routes available ranging from 45-minutes to a few hours. For the more fair-weather visitors, there is a café and shop to enjoy at the top. If hiking isn't your thing, there is a cable car that takes you from the car park right up to the top – no hiking boots required!
Surf at Jeffreys Bay
Jeffreys Bay, or J-bay as it is more colloquially known, is a surfing mecca in the Eastern Cape. A small town that has remained unchanged for the past 20 years, J-Bay is home to surfboard shapers, surf shops and a handful of accommodation for surfers. If you surf, you're in the know. With fairly consistent right handers, J-Bay's famous right point break is what draws surfers of varying levels here. Supertubes, just further along the coast is for those with experience (or nerves of steel). Kitchen Windows is a gentler reef break which caters to a range of surfers and isn't as busy as the faster curling breaks. J-Bay also plays host to numerous professional surfing competitions throughout the year, so time a visit right and you might get some epic surf viewing.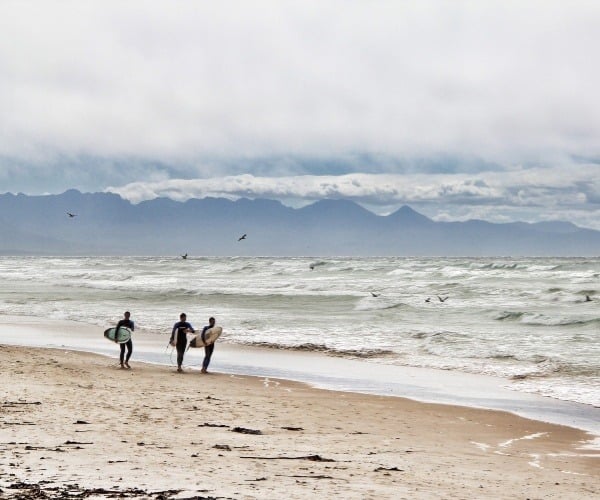 Breakfast in Kirstenbosch and dinner at Greenhouse with Cellars-Hohenort
Not all gardens were created equal. Kirstenbosch is a rich, fascinating and beautiful 'garden' from which you can walk out onto Table Mountain National Park and hike the eponymous mountain itself. Whilst staying at the beautiful Cellars-Hohenort, start the day on the right foot by enjoying a hosted breakfast in Kirstenbosch. Before you arrive your breakfast hamper (croissants, eggs and sausages can be cooked on sight) will be laid out under a tree and a waiter will serve you fresh orange juice and hot coffee. Continue your day by wandering through the Botanical Gardens and then don your hiking boots and head out into the National Park. After a long day in the elements dine in delight at Greenhouse, one of Cape Town's most coveted restaurants.
Stand at Cape Point and the Cape of Good Hope
Drive to the very tip of the African continent – next stop Antarctica! The Table Mountain National Park stretches from central Cape Town where the eponymous mountain stands, all the way down to the Cape Peninsula. Here is where the famous Cape Point and Cape of Good Hope can be found. Cape Point is not actually the southernmost point, but the geological formation of the rocks makes you feel as if you really are at the end of the world. A short drive (or a walk) takes you to the Cape of Good Hope where the Atlantic Ocean smashes against the rocks with such fervour and the spray rises 10 metres into the sky.
Dine at Le Colombe
Ramp up your gastronomic senses and get a reservation at the Michelin-starred Constantia based restaurant, Le Colombe (there is a second one, Le Petit Colombe in Franschhoek in the Cape Winelands). It is one of South Africa's most iconic and world-renowned fine dining restaurants. It serves a fusion of local ingredients, of which South Africa is bountiful, with a decidedly French flair. Elegant, sophisticated but with cutting edge food, Le Colombe is a highly desirable addition to any holiday in the Cape. South Africa is also known for its delicate wines so a meal at Le Colombe will almost certainly involve a selection of fine wines.
Sunset hike up Lion's Head
Next door to Table Mountain is the equally impressive, but not as well-known, Lion's Head. Many Capetonian's believe that Lion's Head offers the best sunset view in the entire city as it reportedly lasts the longest, so why not try and join them for a few sundowners at the sunsets on the Atlantic seaboard? Full moon and sunrise are also popular times to do this hike as it offers beautiful views over the city. However, it never gets overcrowded, even on super popular days. This hike is a great way to begin or end a day in this fun city.
Bungee jump at Bloukrans Bridge
For adrenaline hunters, South Africa has the highest bridge bungee jump in the world; Bloukrans. Underneath a roaring motorway bridge, playing booming pop music to get participants enthused, is the bungee jump itself. Jumpers can fling (or swan dive…) themselves off the arch of the bridge into 216 metres of nothing over the Bloukrans River. The bridge is also the highest arch bridge in the whole of Africa – surpassed by only three in China and one in the USA. Located on the Garden Route in South Africa this activity can be an impressive stop-off on a self-drive holiday in the Cape.
Wine and biltong tasting in Constantia
For when wine is not enough, and the tastes of South Africa are too tempting… Constantia's neatly mown lawns and inviting vineyards play host to numerous options for wine tasting, the most well-known being Groot and Klein Constantia. But why limit yourself to just the liquid delights? Biltong, South Africa's national snack (dried meat of almost any kind) is the perfect accompaniment to a day of wine tasting. The saltiness offers a welcome break from the wine and means you aren't indulging on an empty stomach! The combination of delicate South African wine and the rich dried meat is a truly South African day out.
Whale watching in Hermanus
Hermanus in the Western Cape is a small town known for its big marine mammals. The season runs between the months of June and November, when hundreds of Bryde's, Humpback and Southern Right Whales come to Walker Bay during their migration. From the comfort of the beach you can watch the incredible spectacle of whales playing and frolicking in the water right before your eyes. There is also a beautiful hike up to the cliffs and along the 'Whale Walk' which offers a better view of these magnificent mammals. Boat cruises are also available where one can experience amazing sightings of the whales and other marine wildlife such as penguins, seals and dolphins.
Learn about the fynbos, the Cape's floral kingdom at Grootbos
The Fynbos, or the Cape's Floral Kingdom, covers a swathe of land that extends from the Western Cape's Cederberg to the mountains of Grahamstown in the Eastern Cape. It is like referring to the savannah or the rainforest – it is a vegetation type. The Fynbos is special because of its intense biodiversity; Table Mountain has more species of plants than the entire British Isles. It is home to over 9,000 species, the majority of which are endemic, thus meaning they occur nowhere else on earth. So, don your walking boots and head out into the Fynbos! But learning about the wild doesn't mean compromising on luxury. Grootbos is a luxury eco lodge (and one of National Geographic's Unique Lodges of the World) located in a private nature reserve near Walker Bay. Here, in between fantastic meals and South African wines, you can go on botanical safaris and learn about an area that is more botanically diverse than the Amazon…
Spa day at Ellerman House
With near panoramic views over Bantry Bay, Camps Bay and the Twelve Apostles, Ellerman House has an envy-inducing location. The spa is in a quiet corner of the residence and induces calm and serenity upon entering. Treat yourself to an Urban Repair Treatment which reenergises and decongests, a fantastic way to kick off a holiday, or perhaps the Travelers Massage which is great preparation for a long-haul flight. Pre and post treatment, the spa at Ellerman House is somewhere you would certainly want to spend a few hours. Take your book and relax on one of the luxurious loungers and wile away the day feeling truly pampered and spoilt.
Explore nature in De Hoop Nature Reserve
De Hoop in the Western Cape is a 340 square kilometre nature reserve just 3 hours' drive from Cape Town. De Hoop is a favourite amongst cyclists, hikers, birders and whale watchers. It has part of the Whale Trail through its borders so in whale watching season (from June to November) hikers can get a better view of the marine mammals as they play in the rich waters (De Hoop Marine Reserve stretches 5 kilometres out to sea). The reserve is a haven for terrestrial mammals as well with a total of 86 mammals, these include; Cape mountain zebra, eland, grey rhebok, yellow mongoose and leopards (although very rare, they can be spotted if you look closely). De Hoop can be visited on a weekend away from Cape Town, or a stop off on the Garden Route en-route to the north. There are numerous lodges close by that offer fantastic activities.
Kayak with penguins at Boulders Beach
Head down to Simonstown on the Cape Peninsula to see a sight to behold – a penguin colony in suburban Cape Town! Pull on your wetsuit, jump into your kayak and paddle your way to the penguins. Kayaking is a great way to see the coast and get up close to the resident population of African penguins whose pink 'eyeshadow' marks them out. This is the best way to see these amusing creatures, otherwise you're crammed onto a viewing platform trying to get a picture through a sea of selfie sticks. If the tide is right, you can stop by a secluded beach for a swim before finding the penguins on the nearby rocks. Kayaking also allows you to see the penguins where they are most happy – in the water.
Visit Kwa-Zulu Natal and learn about Rorke's Drift
Rorke's Drift was a battle in the wider Anglo-Zulu war which saw the British attempt to extend their control in Southern Africa. It was a 1-day battle in late January 1879 which saw 3-4,000 Zulu warriors fight against 150 British Royal Engineers and were ultimately defeated. Eleven Victoria Crosses were awarded for the bravery and conduct of the British soldiers. The battle at Rorke's Drift followed the carnage at the Battle of Isandlwana where the British suffered a crushing defeat at the hands of the Zulus. Rorke's Drift was a huge moral boost in the war and months later, Zululand fell to the British and eight years later became the territory known as Natal. Kwa-ZuluNatal, as it is now known offers visitors both epic big game safaris, warm Indian Ocean beaches and historical ventures – it is a true microcosm of South Africa.
Afternoon tea at the Belmond Mount Nelson
The 'Nellie' as it is often called by Capetonians, was the first hotel in Cape Town so holds a special place in many hearts – as does its afternoon tea. The Belmond Mount Nelson almost resembles an afternoon tea itself; grand, stately and inviting. The hotel has its own blend of tea and as well as scones, fresh sandwiches and handmade chocolate bites, it offers some delectable South African treats such as melkwert, meaning that it is both a wonderfully ostentatious and local experience. Afternoon tea is either held in the gorgeous drawing room area or out on the terrace overlooking the lawns. Refined, elegant and indulgent, it is a must when visiting the Mother City.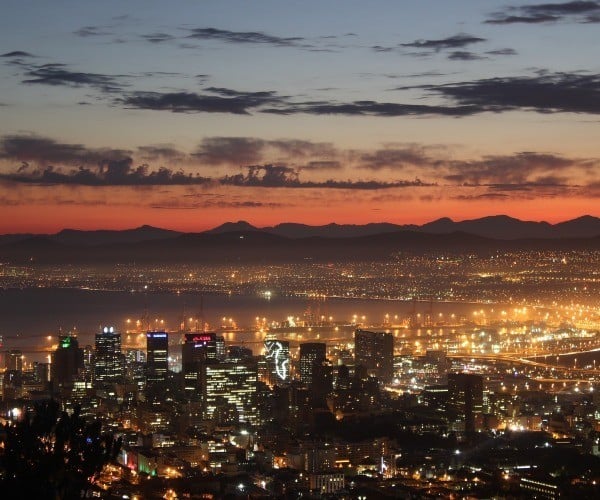 Beach times in Plettenberg Bay
Plettenberg Bay, or 'Plett' as its locally known as, has long been a favourite for second homeowners, retirees and those for whom the rat race of the big cities did not appeal. As a seaside town on the Garden Route, Plettenberg Bay has a decidedly chilled out vibe. Surfers take to the supersize beaches and beachgoers can recline on the white sand and survey the action. It is known as where 'in the know' locals go to play. A stay here can last a weekend or a full summer, and it is the perfect place to stop on a Garden Route itinerary or for a 'fly and flop' holiday.
Safari in the Kruger National Park
And last but not least, the famous behemoth that is the Kruger National Park offers South Africa's finest safari and wildlife experience. All of Africa's iconic species – lion, elephant, rhino, buffalo, leopard, cheetah, giraffe, I could go on – share the bush with a further 137 mammal species and 500 varieties of bird. After a jaunt in the Mother City or the Cape Winelands, head up north to the Kruger which has a multitude of luxury safari lodges to choose from. If a bit more privacy is what you're after then one of the private reserves, such as Sabi Sands Private Game Reserve, which doesn't allow vehicles from the National Park is a great option. Private reserves also allow for night drives and walking safaris, giving you a totally different perspective of the bushveld.
James Jayasundera is Founder and Managing Director of Ampersand Travel. Ampersand Travel create bespoke and luxurious travel experiences to Asia, the British Isles and Southern Africa.
If you would like to be a guest blogger on A Luxury Travel Blog in order to raise your profile, please contact us.