When I talk to people about what draws them to Africa, often time and again, they speak of the magnificent landscapes, the endless sky, and the rich wildlife that is without parallel anywhere else on earth. But when we press them further, conversation always turns to the people, the warm welcome and hospitality, the passion for their communities and environment, and the unique cultures which have been refined over centuries. It cannot be forgotten that Africa gave birth to mankind, millennia ago, and since then generations of men and women have left tangible marks across this extraordinary continent.
In Olduvai Gorge,
Tanzania
, you will find one of the most important paleoanthropological sites in the world: this is where archaeologists have discovered the secrets of human evolution. The first early human species,
Homo habilisi
, lived here 1.9 million years ago, and after him came
Paranthropus bosisei
,
Homo erectus
, and, finally,
Homo sapiens
. There have been vital discoveries here of monoliths, of tool making, and, of course, of fossils. The gorge is only a short distance away from the Ngorongoro Crater, itself a UNESCO World Heritage Site, and so by staying at the magnificently situated Ngorongoro Crater Lodge you can explore both the archaeological sites of Olduvai, and appreciate the wildlife of the crater.
Leaving the coast of Tanzania behind and heading east to the island of
Zanzibar
, the human history is relatively recent: it dates back a mere 20,000 years! In cave excavations, archeologists have unearthed numerous glass beads from across the Indian Ocean, a poignant reminder of Zanzibar's long history as a trading post. It is possible to visit these ancient sites, learn about the civilisations who made them in the Zanzibar National Museum of History and Culture (set inside an extraordinary 19th century palace), and then to reflect on how they, too, are a part of the communities you see today, as you wander through the labyrinthine streets of Stonetown.
It is estimated that
South Africa
has been inhabited for 3 million years, and so in between your malaria free safari, Cape Winelands tour, and
Cape Town
city stop, be sure to allow time to appreciate the country's ancient past. The Bradshaw Foundation has painstakingly recorded every piece of rock art, and much of it is explained in the excellent The Origins Centre in
Johannesburg
. Some of the finest surviving examples of rock art are in the Drakensberg Mountains, and the so-called "Rosetta Stone" of San rock art is at the Game Pass Shelter. It depicts a dying eland and a man, himself with features like an eland, holding its tail. These are sophisticated artworks, in spite of their age, and when you see them in their natural surroundings — the same surroundings as when they were first made, thousands of years ago — you cannot but be moved.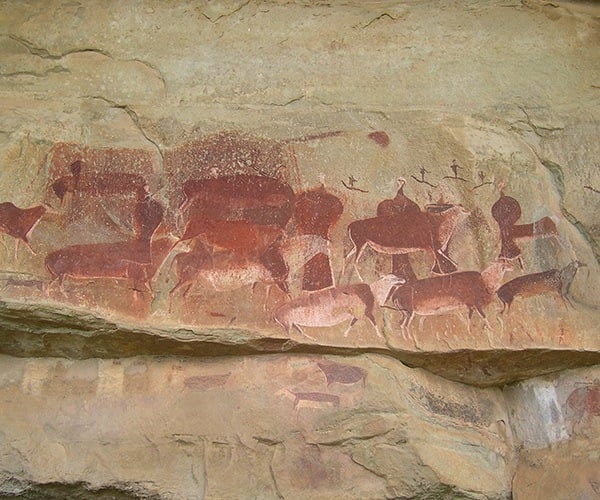 Last but not least, ancient history lovers should consider exploring Kenya, with its 6 million years of human habitation: there have probably been people here longer than anywhere else on our planet. The stone tools found at Turkana pre-date the evolution of homo sapiens, confirming our predecessors also mastered the art of making and using tools. West Turkana, where many of these discoveries have been made, is part of the Rift Valley, and so can easily be combined with a trek up a dormant volcano, flamingo watching on Lake Nakuru, and a stay in the historic Loldia House, built by early Kenyan settlers on the shores of Lake Naivasha.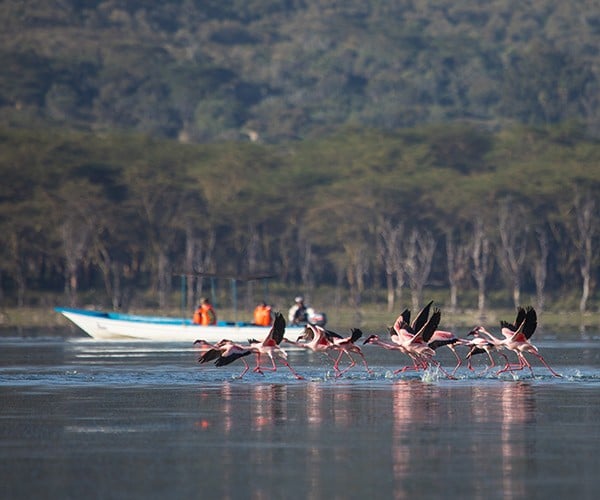 Africa's past has shaped its present, geologically and culturally. If you want to understand this extraordinary continent, look back to the dawn of human evolution, and beyond.
Laura Burdett-Munns is Managing Director at Africa Exclusive. Africa Exclusive has been creating the finest tailor-made safaris since 1990, specialising in luxurious accommodation in beautiful remote places.
If you would like to be a guest blogger on A Luxury Travel Blog in order to raise your profile, please contact us.
Did you enjoy this article?
Receive similar content direct to your inbox.