Many hotels and resorts around the world boast fantastic locations with easy access to the beach and ocean. But a resort that features its own house reef sets itself apart – particularly for diving and snorkelling enthusiasts.
What is a house reef?
A house reef is a coral reef that is easily accessible from a dive resort and is usually right off the beach and comfortably within swimming distance. There is nowhere better for house reefs than the Maldives as the Maldivian islands are made up not of rock, but of the tips of coral formations that have grown tall enough to break the surface of the water.
The Maldives has around 2,500 total reefs, with nearly 900 house reefs – meaning that there can be a daunting number of options when planning a snorkelling and diving holiday.
We wanted to make your choice a little easier so, without further ado, here's a list of our five favourite house reefs in the Maldives.
1. Baros
This is a destination that is famous for its snorkelling and diving. The reef itself boasts incredible diving and snorkelling and is located so close to the shore that it can be easily explored by beginners. This beautiful reef is the home of stunning coral formations and incredible wildlife including turtles and sharks. As an added bonus, the staff at the Baros Marine Centre can organise a series of underwater adventures including fish identification, coral gardening and a snorkelling safari.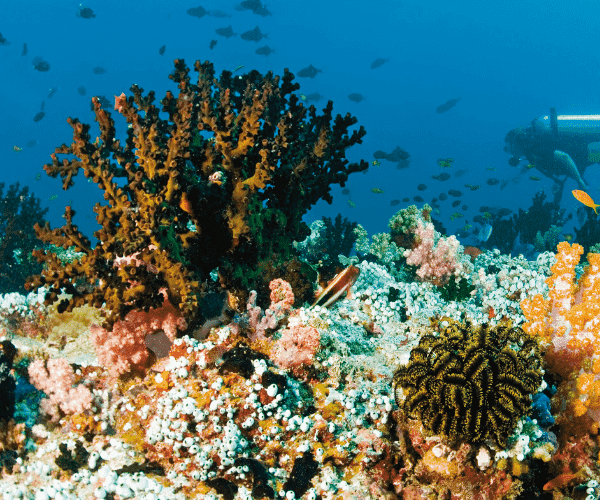 2. Angsana Ihuru
With over 140 species of bright and beautiful fish, splendid coral growth and a steep drop-off – this house reef is a dream come true for diving and snorkelling. Located just a few steps from the beach, the house reef at Angsana Ihuru spans the full circumference of the island and its huge size offers a wide range of opportunities for guests of all ability levels, with the PADI certified training centre found at this family resort offering courses for eager learners.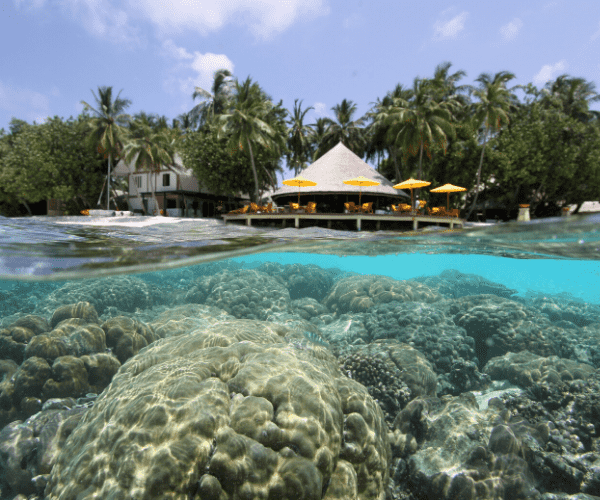 3. Amilla Fushi
Amilla Fushi is a favourite haunt for some of the world's most recognisable faces and comes complete with a stunning technicolour house reef. One of the main draws for the celebrity contingent is the Amilla Blue Hole – one of the Baa Atoll's most unique reef formations. Just a short trip away from the main formation, this tropical wonder is a deep hole in the coral that can be explored by adventurous divers who will discover stunning groups of schooling tropical fish.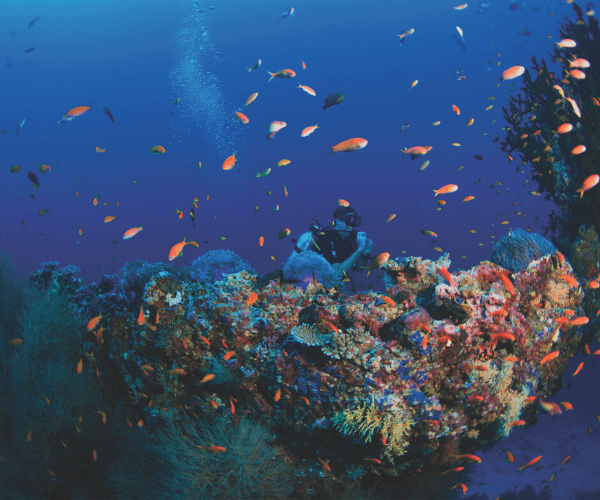 4. OZEN by Atmosphere
OZEN by Atmosphere may seem like a strange choice for this list as it doesn't actually have its own house reef. But what it does have affords you far more variation than any one house reef possibly could. This contemporary resort has over 30 dive sites nearby including rare marine life, wrecks from bygone ages, mysterious caves, immense canyons and incredible coral. Shuttles are provided for guests and the different locations provide opportunities for both beginners and experts – even swimming with sharks.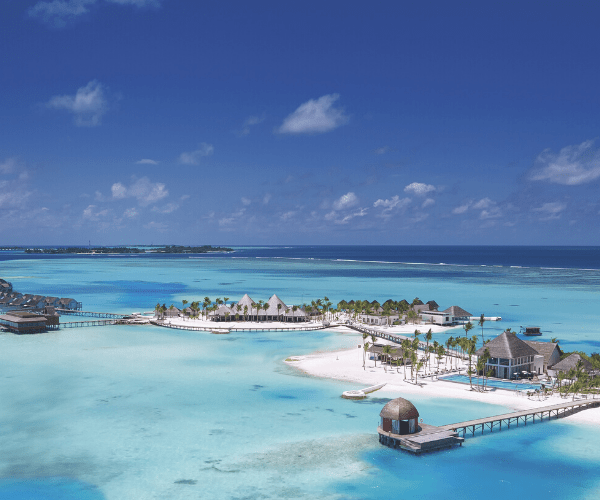 5. Waldorf Astoria
Alongside incredible accommodation that allows you to step straight into the ocean at any moment, Waldorf Astoria has one of the most dramatic features of any of the resorts on this list. When you leave your villa and walk out to sea, after 20 metres of sandy shallows and 20 metres of rocky ocean bed, you reach the "drop-off". One minute the water is four feet deep, the next it is 20 feet deep and the ocean floor falls away into a deep abyss that is just begging to be explored.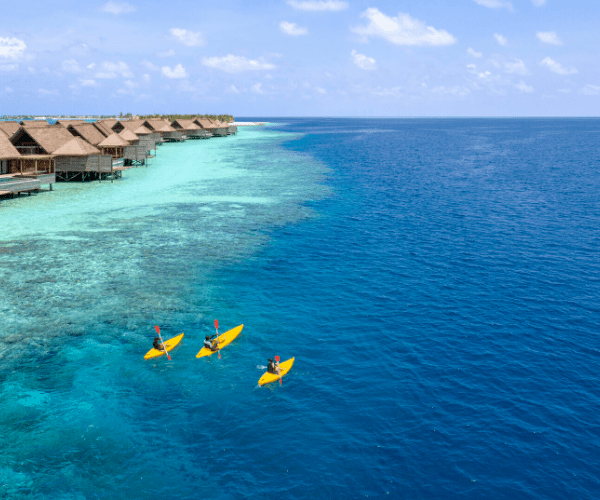 Sarah Roberts is Director of Inspiring Travel Company. The Inspiring Travel Company, established in 1974, offers exceptional tailor-made luxury holidays and experiences to some of the most elegant and desirable destination across the globe.
If you would like to be a guest blogger on A Luxury Travel Blogin order to raise your profile, please contact us.